The Wii-exclusive Dragon Quest title may see release next year.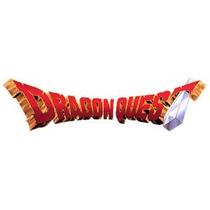 Dragon Quest composer Koichi Sugiyama revealed that he is working on the music for Dragon Quest X, and that the game might see release next year.
During a Dragon Quest series concert in Fukuoka, Japan, the composer offered his thoughts during a mid-concert talk session. He stated that, "I'm currently making Dragon Quest X's music with the aim of next year." He added that he is working hard as he'd like it finished by next year, but wasn't clear if he was talking about the music or the game as a whole.
In last month's issue of Nintendo Power, series creator Yuji Horii confirmed to the publication that Square Enix is still working on the title for Wii. Dragon Quest X was originally announced in 2008, but the company hasn't mentioned its development progress since.