The Nintendo producer wishes to develop relationships with other studios of the same caliber as Retro Studios.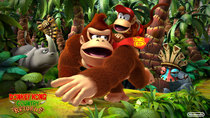 Nintendo's Kensuke Tanabe revealed that Nintendo is on the lookout for more developers at the same level as Retro Studios in a recent interview with Edge.
When questioned on the importance for Nintendo to have strong relationships with its external developers, Tanabe responded by saying:
"I absolutely believe so. I work with other development partners, such as [Punch Out!! developer] Next Level Games in Vancouver and Monster Studios [of Pilotwings Resort] in Minneapolis. And they, much like Retro, really get our development philosophies. I want to find as many people as we can, as many great companies as we can to get involved with. I'm really looking for developers with a sense of craftsmanship."
Tanabe admits that he was impressed by the development of Donkey Kong Country Returns and Metroid Prime. He also states that Retro Studios goes against the philosophy that most US developers are "running a business for business' sake."