Details have emerged as to why Square Enix's first Nintendo DS game was never localized.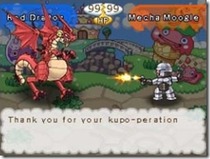 Back when the Nintendo DS was first released, Square Enix announced Egg Monster Hero for a North American release, though the game never saw the light of day in the territory.
Egg Monster Hero, which was the first Nintendo DS game from Square Enix, followed the life of a lazy young king. In order to get their new king into shape, the prime minister and his teacher send him to his own little island.
In an interview with Siliconera last month, Takashi Tokita, who worked on the Japanese release of the game, explained that:
"Hanjuku Hero was also canceled by focus groups. In fact, I have had a lot of titles that focus groups have indicated that may not do well. A lot of times there are missed opportunities to start new IP because of focus groups."
Despite its cancelled North American release, Egg Monster Hero was released in Japan in 2005.