Nintendo's Steel Diver submerges off the radar once again.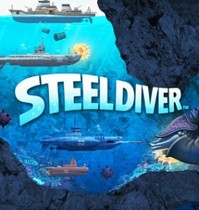 Numerous games that were due for imminent release in Japan were delayed over the past few days as a result of the devastating earthquake that shook the country last Friday. Today, Nintendo announced that its second first-party Nintendo 3DS title, Steel Diver, would indeed suffer the same fate.
Steel Diver, which was scheduled to release this week in the region, has been delayed, with no new date set. It is unknown as to whether the game will suffer the same fate in other territories, but considering that copies of the game have been circulating among the North American press, the chances of it not making the Nintendo 3DS launch are slim.