Just Dance 2 claims the number one spot, while Epic Mickey and uDraw Studio saw solid performances.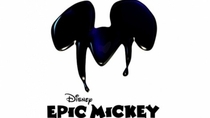 The NPD Group has released their lists of the best selling new Wii and DS games for 2010, and they show strong performances of third party titles across both systems. The list only includes titles that launched last year.
On the Wii, Ubisoft's Just Dance 2 was the best selling title in 2010, moving over 5 million units since its release. On the fourth spot is Disney and Junction Point's Epic Mickey, while THQ's uDraw Studio saw a solid presence at number 6. Ubisoft's Michael Jackson: The Experience also made an appearance on the chart, as well as the Wii version of Activision's Call of Duty: Black Ops.
Nintendo's first-party efforts performed well during 2010, with Super Mario Galaxy 2 arriving at the number 2 spot with over a million copies sold. Following it at number three is Donkey Kong Country Returns, another title that sold over a million copies in 2010. Rounding out the top ten is Wii Party with half a million units sold.
The full Wii list according to the NPD is as follows:
1. Just Dance 2
2. Super Mario Galaxy 2
3. Donkey Kong Country Returns
4. Disney Epic Mickey
5. Michael Jackson: The Experience
6. uDraw Studio
7. Wipeout: The Game
8. LEGO Harry Potter: Years 1-4
9. Call of Duty: Black Ops
10. Wii Party
On the DS front, Pokémon lead the charts with both Pokémon HeartGold and SoulSilver, DS remakes of the classic Game Boy Pokémon Gold and Silver. Closing the top ten is another Pokémon title, Pokémon Ranger: Guardian Signs. At third place is Mario vs. Donkey Kong: Mini-Land Mayhem. Third parties also had their presence known through various titles, such as Sega's Sonic Colors, Disney Interactive's Toy Story 3 and Warner Bros.'s LEGO Harry Potter: Years 1-4.
The full DS list is as follows:
1. Pokémon SoulSilver
2. Pokémon HeartGold
3. Mario vs. Donkey Kong: Mini-Land Mayhem!
4. Super Scribblenauts
5. Toy Story 3
6. LEGO Harry Potter: Years 1-4
7. Zhu Zhu Pets
8. Dragon Quest IX: Sentinels of the Starry Skies
9. Sonic Colors
10. Pokémon Ranger: Guardian Signs