Nintendo has revamped their online store front.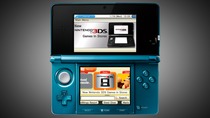 Shopping for downloadable games has never been a smooth experience on Nintendo platforms. The new eShop appears to rectify many of our download woes. Sporting a smoother interface, the eShop will feature digital game downloads, game demos, and game videos.
At launch, 3DS owners will be able to choose between Game Boy, Game Boy Color, and 3DSWare games. In addition to games, Nintendo will include eShop Video. The user can select the desired topic or genre and be directed to a video. Players will be able to watch game videos in-store.
Nintendo eShop purchases use a "cash-based" system, similar to Sony's PlayStation Store, apparently doing away with the current Wii/DSi points-based system. You can purchase content with a credit card or by inputting a code from a retail-purchased card.