Speakers will discuss a range of Nintendo-related topics including 3DS, Nintendogs, DKCR, and WiiWare titles.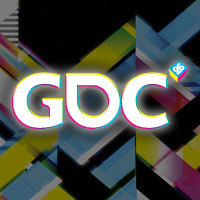 Game Developers Conference 2011 is set to feature a diverse set of Nintendo-related speakers and lectures. Newly announced speakers include Super Mario Kart director Hideki Konno, producer Kensuke Tanabe, and members of Retro Studios.
Hideki Konno will lead a lecture titled, "Development Process of Nintendo 3DS." He is expected to discuss the challenges faced in creating the 3DS as well as his work as the producer of Nintendogs + Cats.
Bryan Walker and Michael Kelbaugh from Retro Studios will join Nintendo's Kensuke Tanabe in a lecture called, "DONKEY KONG: Swinging Across Oceans." These speakers will discuss how Donkey Kong Country Returns was an overseas collaborative effort between Retro Studios' team in Texas and Nintendo in Japan. The overseas development of DKCR has already been publicly discussed in a recent Iwata Asks featuring Retro Studios.
GDC will also feature a lecture from Cave Story creator Daisuke 'Pixel' Amaya. In his first public appearance, he will detail the creation of the original indie PC game, along with the subsequent WiiWare and DSiWare versions. This lecture titled, 'The Story of CAVE STORY' will also go into detail about how the game turned out very differently from the creator's original intent.
In addition, Retro City Rampage developer Brian Provinciano will take part in a lecture called, "The Next Steps of Indie: Four Perspectives." He will discuss how Retro City Rampage began life on the Nintendo Entertainment System.
Some additional details about Iwata's keynote presentation, "Video Games Turn 25: A Historical Perspective and Vision for the Future," were also revealed. His lecture will feature discussion on the evolution of the game industry and his perspective on where the industry is heading.