Nintendo's 3D handheld can now be reserved at stores nationwide.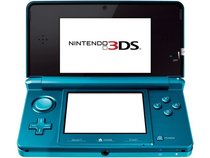 Video game retailer GameStop has started accepting pre-orders for the 3DS, according to several retailer reports.
The pre-orders started on December 26, the day after Christmas. Players that decide to reserve the system will have to put down $50 minimum (though sources at NeoGAF state that the minimum is $25 in some stores).

According to IGN's sources, players can reserve the following titles:
- The Sims 3
- Lovely Lisa
- Madden NFL Football
- Cartoon Network Super-Toon Rumble

There is no word as to what other 3DS titles can be reserved. The 3DS is expected to be released sometime in March of 2011. A press conference detailing the system's final price and launch titles will take place on January 19, 2011.