This tower defense game is based around protecting an incubator from attackers.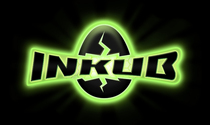 INKUB, a tower defense game from Spanish developer Cosmonaut Games, is hitting WiiWare in North America on December 20.
The game, available for 500 Wii Points, is all about protecting an incubator from attackers. Using different weapons, players must switch between two different areas of the incubator by shaking the Wii Remote.
INKUB features more than 20 weapons and enemy types, and also has a soundtrack by El Topo Negro. There are five worlds with eight rounds each in the Adventure Mode. Additionally, there is a Survival Mode and bonus Sniper levels in which you must use the Wii Remote pointer to fend off enemies.

Cosmonaut Games released Dive: The Medes Island Secret, their first WiiWare game, this past summer.