Formerly of Marvelous Entertainment, Yasuhiro Wada and Yoshiro Kimura are now a part of the studio responsible for Killer 7 and No More Heroes.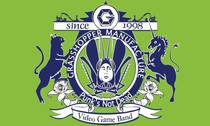 Grasshopper Manufacture, the studio responsible for Killer 7 and No More Heroes, is adding two notable game creators to their staff in Yasuhiro Wada, the creator and longtime producer of the Harvest Moon games, and Yoshiro Kimura, the director of the 2009 Wii release Little King's Story, according to Famitsu (via 1UP).
Both were a part of Marvelous Entertainment up until recently, and Grasshopper head Goichi Suda is hoping that the pair's addition will fill holes in the company's schedule, which hasn't seen a game release since No More Heroes 2 in January 2010.
"Having these two people join Grasshopper will make us a more sturdily-organized company, and it'll improve our development, technical, and release skills," Suda said.
Wada will take on the role of chief operating officer, and Kimura will become the studio's chief creative officer. The specific titles that the two will work on are unknown, though Suda is hopeful Wada and Kimura will help Grasshopper make more than just action games.
"One of my goals is to make a game for all ages," Suda said. "And I think we've got the foundation for that now."
In early 2010, Akira Yamaoka, best known for his musical work in the Silent Hill series, and Kazutoshi Iida, who worked on Doshin the Giant, joined Grasshopper Manufacture.