The planned 2010 release for Japan was moved forward.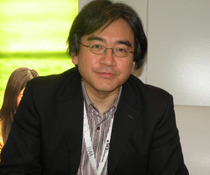 At their press event Wednesday, Nintendo announced that the 3DS would be launching February 26, 2011 in Japan and in March in Europe and North America. Many analysts had predicted a 2010 release for Japan, and possibly for other regions. Nintendo president and CEO of Nintendo Co. Ltd. said the 2011 date was chosen due to supply constraints.

"At first we thought it would be desirable to launch the 3DS within the year, so we made our forecasts on that basis. At this point it is clear that if we launch within the year, we will not be able to supply enough units."

The Wii was famous for the scarcity of units long after the system's initial launch.
Nintendo also lowered their earnings forecasts for the fiscal year, ending March 31, 2011. They cited lower than expected sales of DS and Wii as well as the relative strength of the Yen.