The PlayStation 2 Tales game will be remade for 3DS.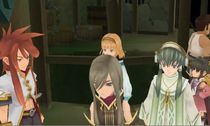 Namco Bandai annouced today that they are bringing the Tales series to Nintendo 3DS. Tales of the Abyss was a Playstation 2 title, and will be ported for 3DS.

There are no other details so far, but the game is due in 2011.