Capcom is finally creating a brand new entry in the Mega Man Legends series.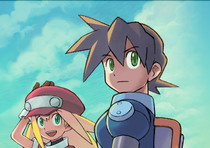 Capcom announced today that Mega Man Legends 3 Project is currently under development for the 3DS. The newly revealed game will be the first original Mega Man Legends installment in ten years.
The creator of Mega Man, Keiji Inafune, is the game's executive producer, and Masakazu Eguchi is the director. The Capcom Unity blog mentions that fans will have a chance to be directly involved in the title's creation by interacting with members of the development team.
Capcom is planning to reveal more details at the upcoming New York Comic Con. Inafune's introduction is found below.