The Wii has its lowest sales month since launch, but Mario just keeps on selling software.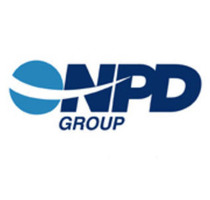 The August NPD numbers have been released, and Nintendo once again yields the top console sales spot to Microsoft. While the recently-redesigned Xbox 360 sold the most systems overall, the Wii finished August in third place with sales of 244,300, with the Nintendo DS finishing second with 342,700. The Wii finished the tracking period with its lowest month of hardware sales since its 2006 launch.
On the software side, Madden NFL 11 was unsurprisingly the top game of the month, taking the top two spots on the chart. Super Mario Galaxy 2 finished in third, roughly 770,000 units behind second-place Madden NFL 11 for PlayStation 3. Its sales of 124,600 were enough to push it ahead of Mafia II for the Xbox 360. New Super Mario Bros. Wii and Wii Fit Plus continued to be big software sellers on the platform, taking the sixth and tenth spots respectively. New Super Mario Bros. for DS outpaced its console big brother for the month, moving 110,400 units to earn the fifth spot.
A comparison of year-to-year numbers with last August reveals some interesting trends. Portable system sales are definitely taking a hit, with dollar sales for portable hardware, software and accessories all down 25% versus last August. Meanwhile, console dollar sales are only down 6% for the same period. This certainly must have factored into Nintendo's recent decision to drop the prices on its DSi and DSi XL systems on September 12.
In terms of console sales, the Xbox 360 and PlayStation 3 are trending upwards, while Wii appears to be trending downwards. The Xbox 360 was the top-selling console for the third month running (and this probably won't change with next week's release of blockbuster Halo: Reach), while the PlayStation 3 posted its 13th consecutive month of year-over-year sales increases. NPD analyst Anita Frazier was still bullish on the Wii however, stating that, "With games like Wii Party or Disney Guilty Party which are fun family-oriented games that have worked so well for the Wii platform, we'll see hardware unit sales increase."
NPD Group's U.S. Video Games Industry Sales – August 2010
Reporting period: 8/1/10 - 8/28/10
Hardware Sales
Xbox 360 – 356,700
Nintendo DS -342,700
Nintendo Wii – 244,300
Sony PlayStation 3 -226,000
Sony PSP – 79,400
Software Sales
Madden NFL 11 (Electronic Arts, Xbox 360) -- 920,800
Madden NFL 11 (Electronic Arts, PlayStation 3) -- 893,600
Super Mario Galaxy 2 (Nintendo, Wii) - 124,600
Mafia II (Take 2 Interactive, Xbox 360) -- 121,600
New Super Mario Bros. (Nintendo, DS) -- 110,400
New Super Mario Bros. Wii (Nintendo)
Mafia II (Take 2 Interactive, PS3)
Call of Duty: Modern Warfare 2 (Activision Blizzard, Xbox 360)
NCAA Football 11 (Electronic Arts, Xbox 360)
Wii Fit Plus (Nintendo)