Nintendo should have a "broader perspective" rather than bashing 3D glasses, says top Sony executive.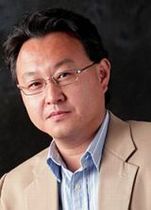 In an interview with IGN, Sony's president of Worldwide Studios Shuhei Yoshida has expressed discontent with Nintendo's dismissal of the use of 3D glasses to experience 3D gaming.
At Nintendo's E3 press conference, it was repeatedly stressed that one of the strengths of the Nintendo 3DS was how it would let users experience 3D gaming without the needs for cumbersome and expensive 3D glasses.
Yoshida responded that Nintendo's message regarding 3D gaming is the same as theirs, but that they "don't have to bash some small part of what the other company is doing." Yoshida also admitted that he had yet to get hands-on time with Nintendo's new device, but that the latest 3D glasses "are light and you kind of forget you're wearing them after awhile."
He also went so far as to say that Sony would like to work together with Nintendo to promote 3D gaming, reasoning that such cooperation would aid in advancing the industry as a whole.