Mario voice actor, Charles Martinet, headlined Nintendo World Store's Super Mario Galaxy 2 release event. Woo Hoo!
Earlier today, the Nintendo World Store held a special Super Mario
Galaxy 2 launch event. Charles Martinet, the voice of Mario and
Waluigi, was on hand signing autographs. People also had the
opportunity to take pictures with Mario and Luigi.
The event was extremely busy with hundreds of people waiting in line
to meet Charles Martinet. While it eventually was necessary to cut-off
the line, Mr. Martinet did stay well after his scheduled departure
time of 2pm.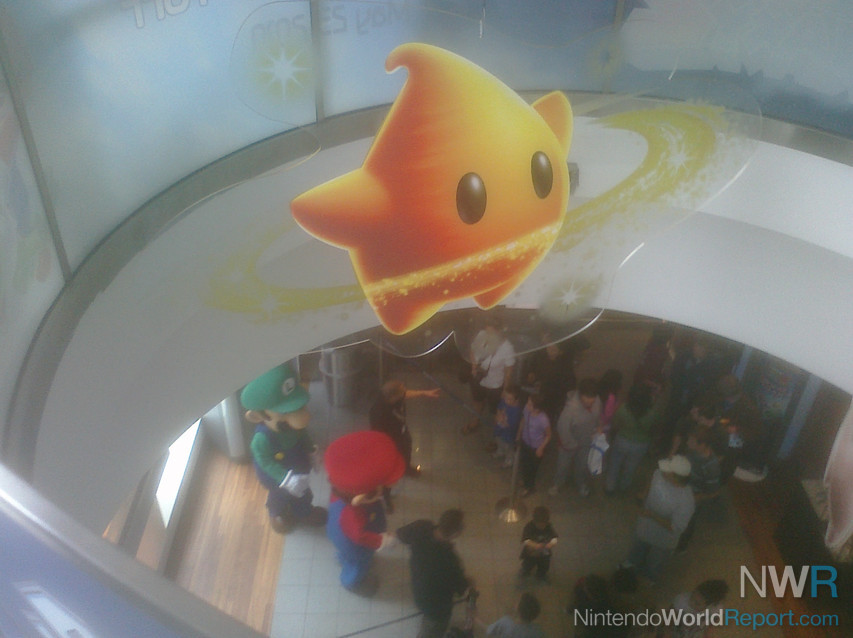 A Super Mario Galaxy 2 decoration hangs above children waiting to take photos with the Mario Bros.
The event seemed to be a big success with both kids and adults
celebrating the release of the new Mario adventure.
Check out a short video of the event below.