Guitar Hero: Van Halen will see release before the end of the year.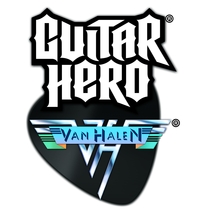 Activision has announced the release of Guitar Hero: Van Halen. The third Guitar Hero game based around a band will feature band members Eddie, Alex, and Wolfgang Van Halen alongside front man David Lee Roth.
Like in previous band based Guitar Hero games, other bands will be featured, including Weezer, Queen, and The Foo Fighters.
Guitar Hero: Van Halen will feature the following songs:
Van Halen Songs
"Ain't Talkin Bout Love"
"And The Cradle Will Rock"
"Atomic Punk"
"Beautiful Girls"
"Cathedral" (solo)
"Dance The Night Away"
"Eruption" (solo)
"Everybody Wants Some"
"Feel Your Love Tonight"
"Hang 'Em High"
"Hear About It Later"
"Hot For Teacher"
"Ice Cream Man"
"I'm The One"
"Jamie's Cryin"
"Jump"
"Little Guitars"
"Loss Of Control"
"Mean Street"
"Panama"
"Pretty Woman"
"Romeo Delight"
"Running With The Devil"
"So This Is Love"
"Somebody Get Me A Doctor"
"Spanish Fly" (solo)
"Unchained"
"You Really Got Me"
Non Van Halen Songs
Alter Bridge - "Come To Life"
Billy Idol - "White Wedding"
blink-182 - "First Date"
Deep Purple - "Space Truckin"
Foo Fighters - "Best Of You"
Foreigner - "Double Vision"
Fountains of Wayne - "Stacy's Mom"
Jimmy Eat World - "Pain"
Judas Priest - "Painkiller"
Killswitch Engage - "The End Of Heartache"
Lenny Kravitz - "Rock And Roll Is Dead"
Queen - "I Want It All"
Queens of the Stone Age - "Sick, Sick, Sick"
Tenacious D - "Master Exploder"
The Clash - "Safe European Home"
The Offspring - "Pretty Fly For A White Guy"
Third Eye Blind - "Semi-Charmed Life"
Weezer - "Dope Nose"
Yellowcard - "The Takedown"
Guitar Hero: Van Halen will be released on December 22.