The recently revealed Hospital will be called Trauma Team in North America. It will feature voice acting, new anime-influenced story sequences, and lots of exciting medical action.
Last week, Famitsu revealed the existence of Hospital, a new game from the creators of Trauma Center. Today, Atlus announced the game for North America with the localized title Trauma Team.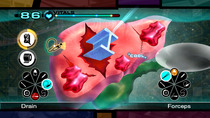 Players will have the opportunity to take on the role of six different medical professions including diagnostician, general surgeon, E.M.T., endoscope technician, medical examiner, and orthopedic surgeon. Popular medical tools like the forceps and the hemostat will be available for surgery. In addition, voice acting and brand new story sequences inspired by anime and manga will be included.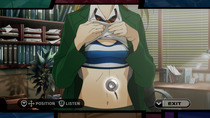 Trauma Team will hit store shelves in spring 2010.
E3 2009: ATLUS UNVEILS TRAUMA TEAM FOR Wii
Not your older sibling's Trauma Center
IRVINE, CALIFORNIA -- MAY 29, 2009 -- Atlus U.S.A., Inc. today announced Trauma Team for Wii, an entirely new medical entertainment experience from the makers of the award-winning Trauma Center series. Encounter unprecedented depth across six distinct fields of medicine: play as a general surgeon, diagnostician, E.M.T., orthopedic surgeon, endoscope technician, and medical examiner. Follow the story as never before with all-new dynamic story sequences inspired by Japanese animation and comics; each dramatic chapter comes vividly to life with distinct style! Hand-drawn art, innovative animation, and quality voice acting perfectly capture the raw intensity, excitement, and danger of every heart-pounding moment!
Bigger, more exciting, and more balanced than ever before, Trauma Team is the ultimate medical entertainment experience!
Trauma Team is currently scheduled for release in spring 2010.