In the face of economic uncertainty, Iwata shared data to show that Nintendo's products "are not seeing any decreased momentum."
Nintendo just enjoyed a record-breaking holiday sales season, but would post-gift-season fatigue set in and dampen their new year? According to Satoru Iwata, the answer is no.
In fact, Iwata believes that, in the US and Europe, sales for Nintendo's products are actually increasing despite concerns to the contrary. The Nintendo President and CEO rolled out several charts at Nintendo's recent Third Quarter Financial Results Briefing to that effect.
For the Wii, Iwata explained the system's second week dip in the U.S. as related to a shortage of units, though the 2009 numbers fared noticeably better than last year's. However, in Europe Iwata said that Nintendo was able to take advantage of Spain's Three Kings sales period for the first time. In both regions, Iwata was happy to note that "sales so far are twice as much of last year's result."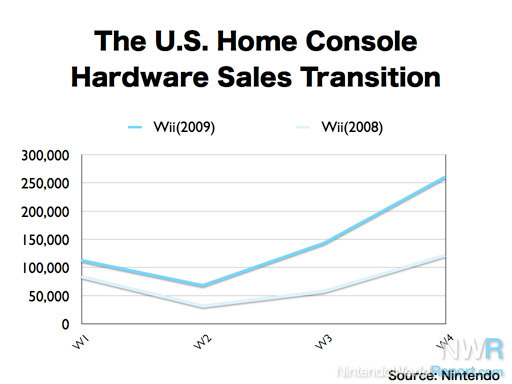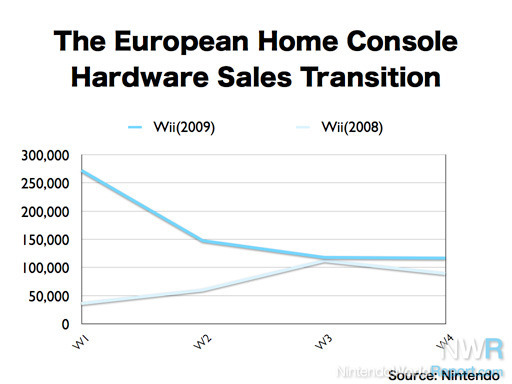 For the DS, Iwata said that an improved stock situation allowed Nintendo's portable to improve 70 percent over last year's sales in the first weeks of 2009. The DS was also able to take advantage of Spain's Three Kings sales period, giving European results a significant increase in the first weeks. Like the Wii, Nintendo's portable exhibited increases year-over-year in Nintendo's sales data for January.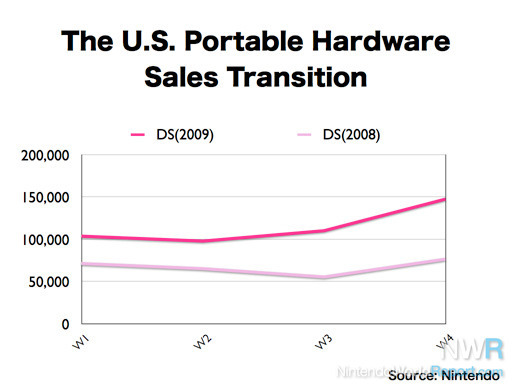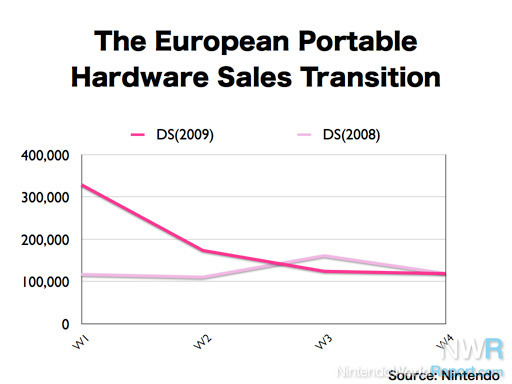 Iwata also showcased the December-January sales transition for one software title he claimed was "showing exceptional sales transitions." Nintendo's blockbuster Wii Fit has already shipped more than 14 million units worldwide, an amazing figure given its $90 price tag in the U.S. According to Nintendo's internal figures, the game hasn't slowed down in January, and instead posted 300,000 units in sales last week in the US, a rate that matched some weeks during the intense holiday shopping period. However, Wii Fit is the exception to the rule, as Iwata acknowledge that for typical Nintendo titles "January sales are often 20 to 30 percent of the preceding December sales."