How a father-son Halloween costume and a well-timed demo made me excited for Yoshi's next game.
A few years back, I had an idea. If I ever had a kid, we should be Baby Mario and Yoshi for our first Halloween. Lo and behold, when my son was born last year, this plan went into motion. For Halloween, I bought a big goofy full-body Yoshi outfit and we registered for a baby-sized crochet Mario hat and outfit. Of course, my kid had to go ahead and grow, so by the time Halloween rolled around, he didn't fit into the outfit and the hat kept rolling off his big head and we just got a red onesie to compensate and complete the look. Regardless, it was adorable and I'm so glad I got to spend my son's first Halloween doing something profoundly stupid and fun.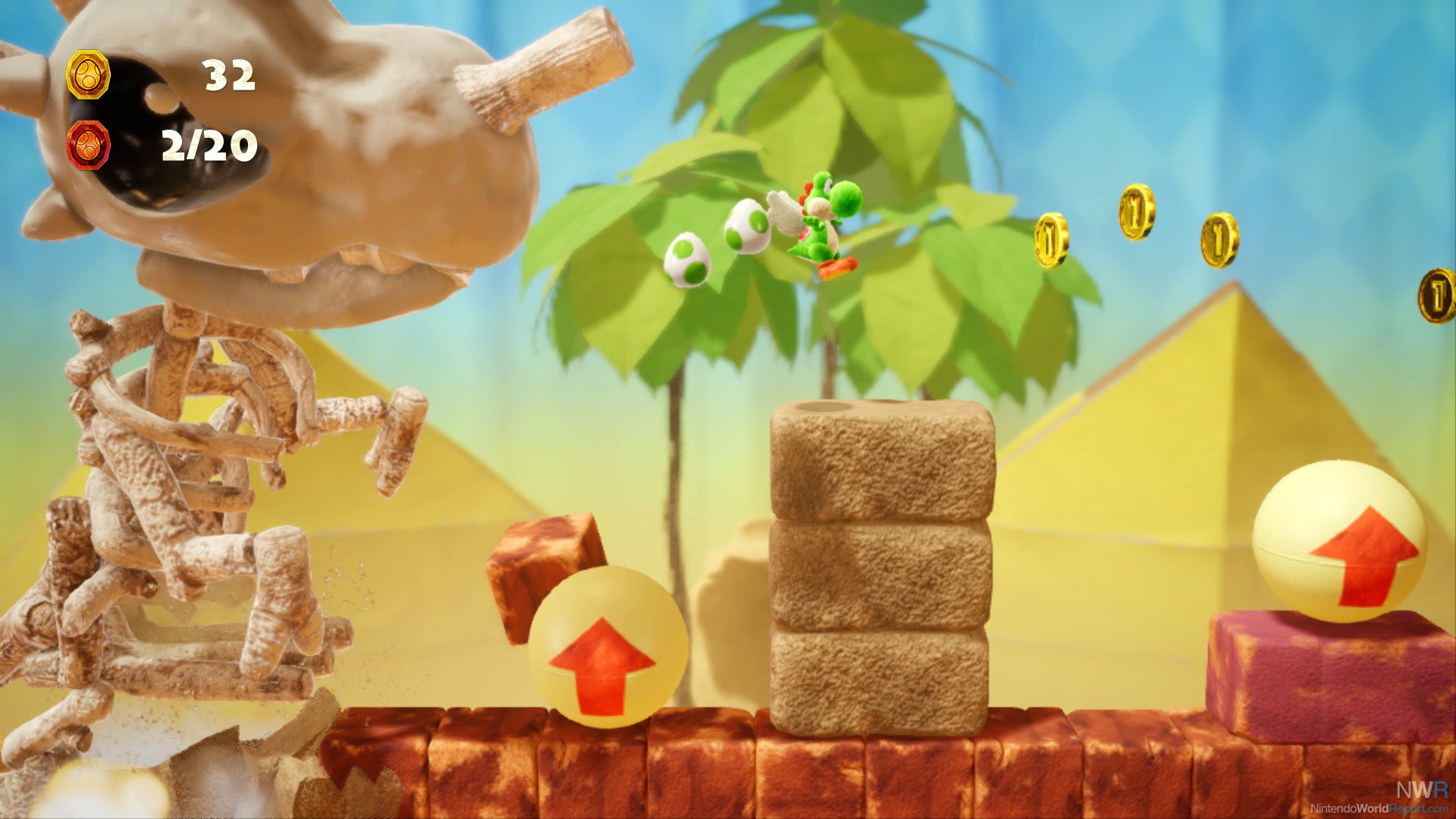 The night of Halloween, I also played Yoshi's Island on the Super Nintendo Classic with my son. "With" might be a strong word, since he was on the cusp of 5 months old and thus couldn't do anything more than inappropriately claw at the controller and press the start button while he sat in my lap. But playing Yoshi's Island, with its child-like cartoon aesthetic, its playful music, and its colorful displays, got me thinking about the kind of games my son will probably want to watch me play as he gets older. It was at that moment that I realized I was doomed to buy Yoshi's Crafted World.
Doomed might be a harsh descriptor, but Crafted World's predecessor, the Wii U and later 3DS game Yoshi's Woolly World, was something of a letdown for me. By no means is it a bad game, but I bounced off it fairly hard as some of the more glaring problems I have with Yoshi's Island design made it a chore to play. Namely, hidden clouds and the game's reliance on those being the key to secrets. Yes, you can get a badge to highlight them and in the 3DS version, you can roam with Poochy Pups to sniff them out, but even still that was enough to drag down the beautiful yarny world.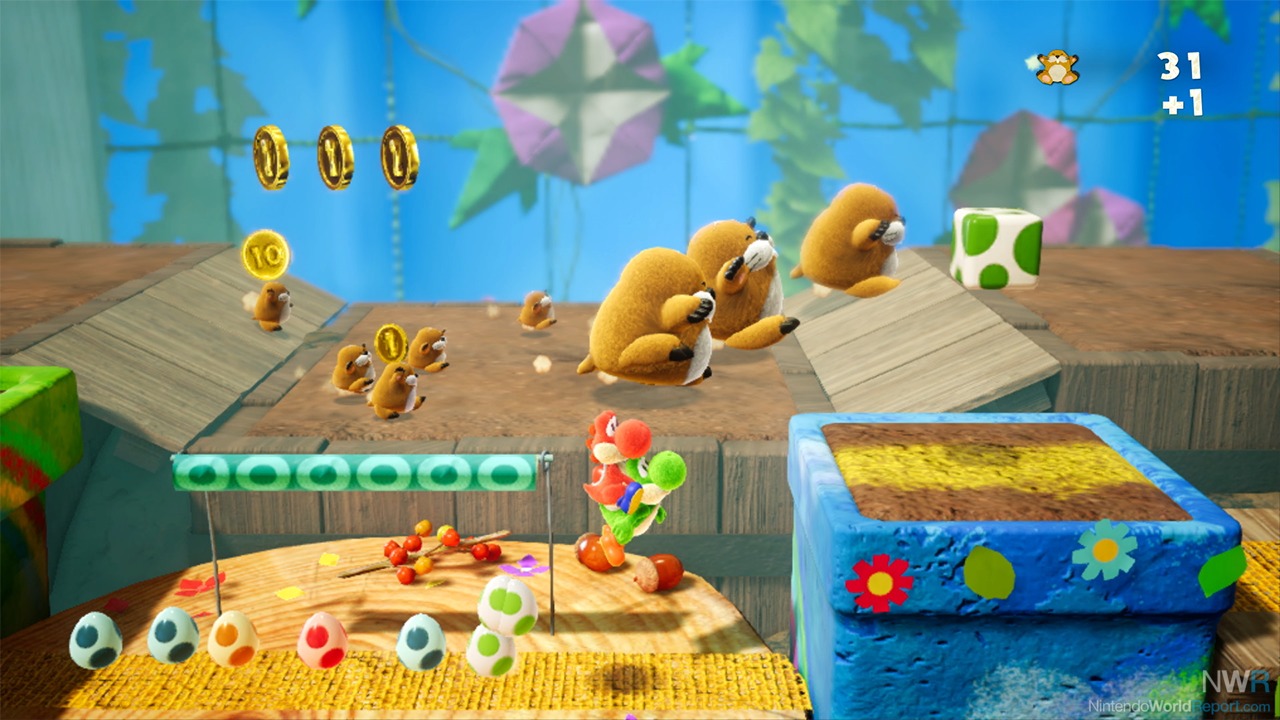 These Yoshi worlds are beautiful and if Crafted World's recently released demo is any indication, that trend continues even more so as the wooly aesthetic peels away slightly to show off an arts and crafts vibe. My son enjoyed watching the demo, cooing at the playful patter of Yoshi's walk and his jovial egg tossing. This seems like a visual splendor for babies.
My mild malaise for Woolly World was washed away playing the demo for Crafted World. The more exploration-focused design of the first level, having you retread areas and look for secrets as part of the main quest, is more evocative of Yoshi's Story. Wandering in the foreground and background and throwing eggs at items in the three-dimensional distance was enjoyable in the brief 15-20-minute showcase.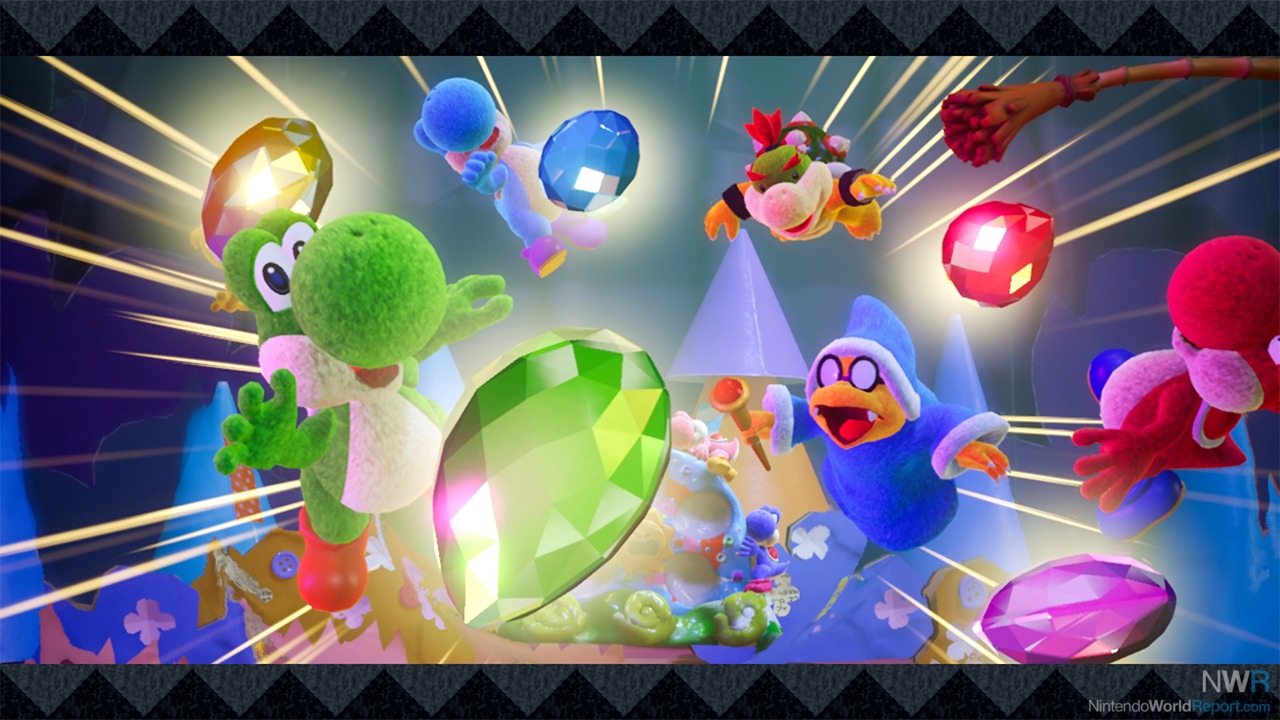 Playing the demo reminded me a lot more of my favorite Good-Feel-made game: Kirby's Epic Yarn (coming in Extra 3DS form in March). A gentle pace is what stood out to me. In a way, Crafted World feels like a pair of pants. It's comfy and warm. Maybe I'll need a belt to make sure it doesn't fall down or to leave the top button open in case it's bloated.
Dating back to Halloween, when I was dressed in a ridiculous Yoshi Halloween costume holding my Baby Mario-looking infant son, I just assumed I'd get Yoshi's Crafted World so I could play it while he giggled and smiled at the cardboard cutout style. I wasn't sure I was going to like the game, but it seemed like a nice experience to romp through to make a 9-month-old happy. Contentment is my feeling as I walk away impressed from the Yoshi's Crafted World demo, and now looking forward to checking out this game on March 29 more than I ever have before.