To Hell and back again.
It's hard to believe, but Diablo III originally launched on PC and Mac in May of 2012. Six years and many upgrades and updates later, we are getting the first portable iteration of the series on Nintendo Switch. The Eternal Collection coming to Switch this fall brings with it the Reaper of Souls expansion and the Necromancer class, both of which were paid DLC additions to the base game.
Diablo III is an action-RPG that relies heavily on dungeon crawling and grinding for better and better loot. In the Eternal Collection, you will choose one of seven classes, such as Wizard, Crusader, and Witch Doctor, and plough through hordes of demons and other foul things over the course of the game's four acts (five counting Reaper of Souls). The core gameplay loop revolves around beating down baddies, leveling up your skills, and finding stronger weapons and armor to equip on your character. Story missions, NPC requests, and boss fights add depth to the game, and the sense of progression is constant and fulfilling.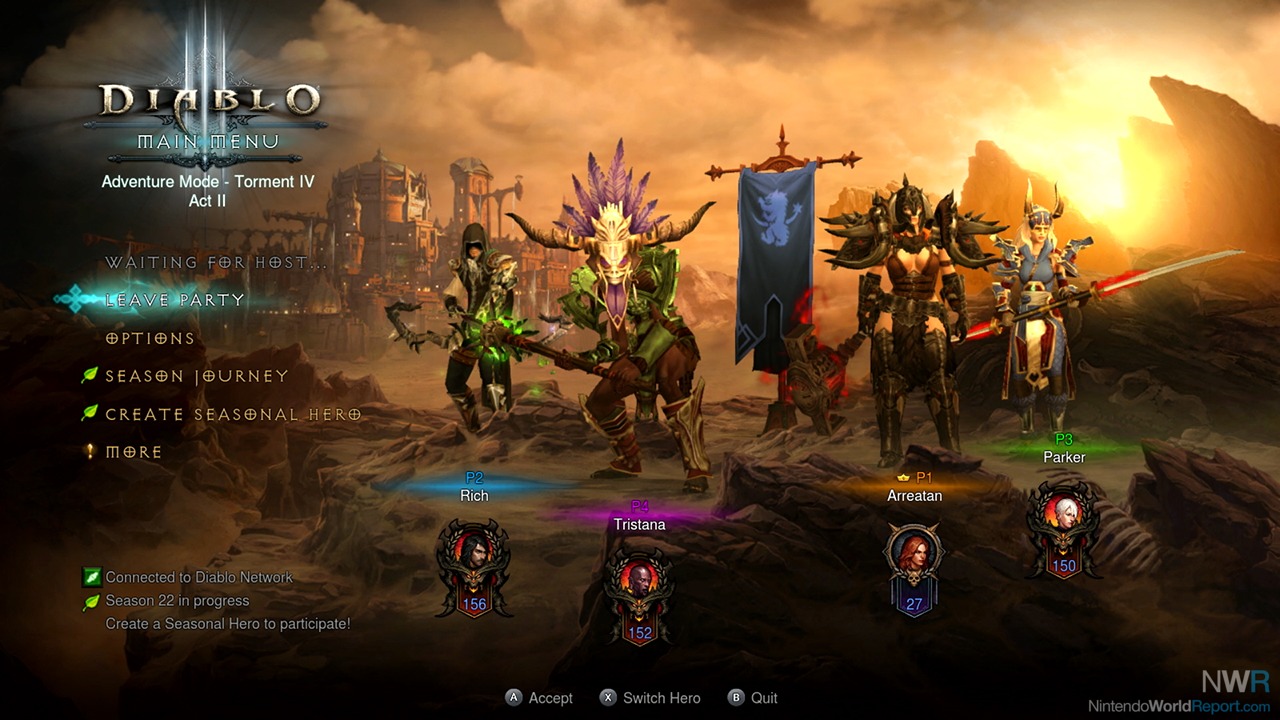 In the demo I played, I choose the Crusader class and controlled a fully powered-up character who could throw his shield and see it ricochet into groups of enemies and summon a horse on which to ride and charge into or away from foes. Playing the game in handheld mode, I didn't notice any frame hiccups, and the movement between areas in the demo was smooth and crisp. The way the abilities were mapped to the various buttons was easy to pick up, and myself and my co-op partner ran through a variety of dungeons during my fifteen minutes with the game.
I learned about the various configurations for playing multiplayer, and it seems that giving players the freedom to enjoy and access the game in all formats was a key goal in bringing the game to Switch. Diablo III: Eternal Collection can be played in docked mode with four people playing on a TV with pro controllers, joy-con grips, or even single joy-con. Up to four Switch units can link up wirelessly in the same room, no Internet required. Perhaps most surprising (and least practical) of all, four players can play on a single Switch unit in portable mode, too. However, this leads to one of my concerns with the game: the icons, mini-map, and text are quite small in handheld mode, and I am not sure if there is a way to increase their size or clarity. This issue might not be as significant while playing on a large TV screen, but it was noticeable on the smaller Switch screen.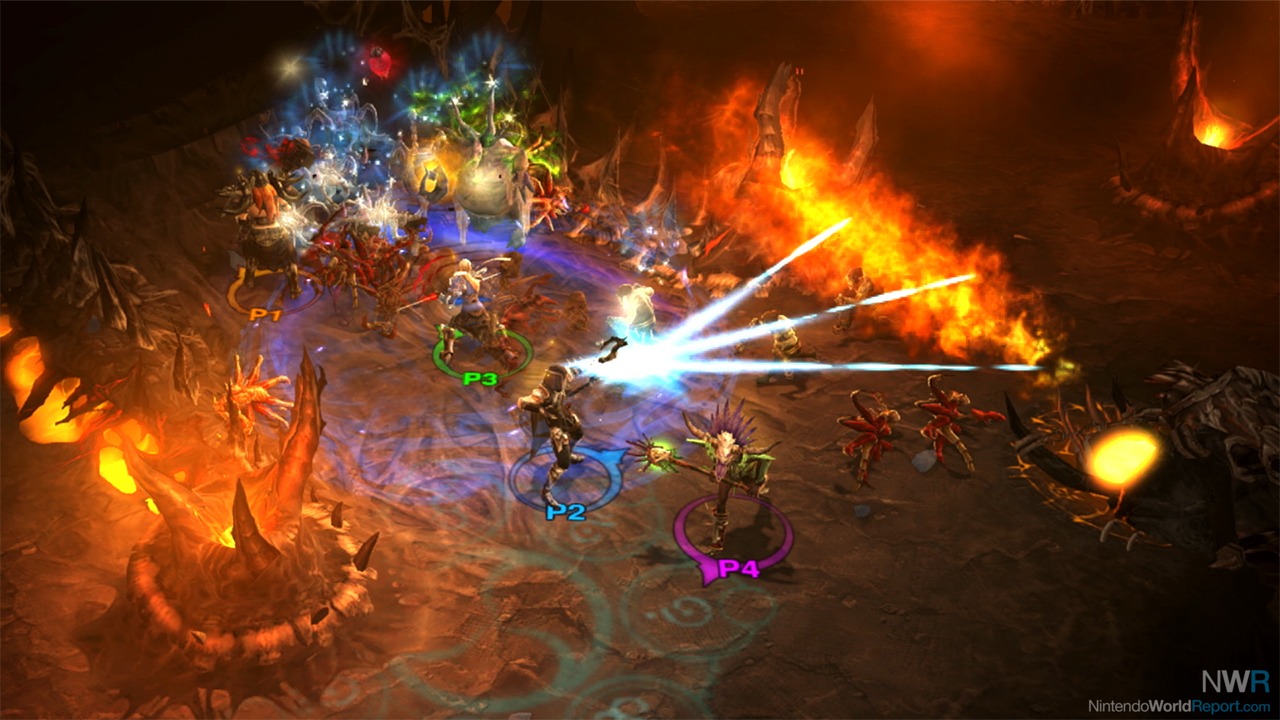 That Diablo III: Eternal Collection runs as smoothly and plays as well as it does is a testament to the work and skill of those involved in the Switch port, and there are hundreds of hours of content packed into this game. Those unfamiliar to the series have a wonderful opportunity to hop in and play online using the upcoming Nintendo Switch Online service, which will offer cloud save support for your data and characters. Veterans of the series can try Adventure mode, unlocked from the start, which pares down the story and opens up the game and its difficulty modes to increase player freedom. There will also be Legend of Zelda-themed loot to acquire, including a cucco pet and Majora's wings. Fortunately, it sounds like we won't have to wait long to start raising hell at home and on the go.