Knock, knock, knocking on hell's door.
I will be completely honest with you: Diablo III wasn't a game I got around to playing. Not because I didn't want to, as I do love other Blizzard outings, but a lack of dedication mostly hampered that. Can you imagine my surprise when it was announced for Nintendo Switch? I was over the moon with the news, and ready to see what this complete package has on offer. The Eternal Collection was on display during Gamescom 2018, where the friendly Nintendo employees gave me a guided tour.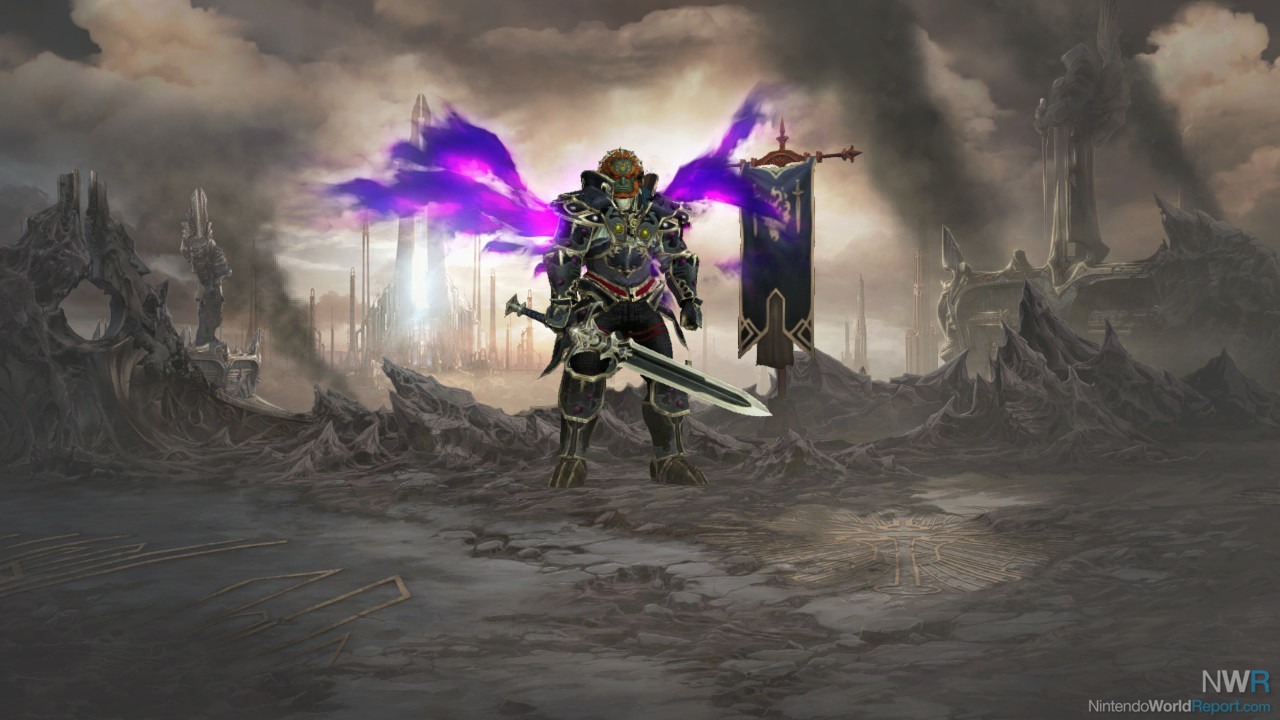 The demo dropped us in a mission found around the middle of the game. We could choose from any of the classes available in Diablo III, though I opted for the Demon Hunter as it provided a fine introduction. The attacks are easier to grasp and I got the sense of ease of control over them. The most important thing is that they have range, which is how I prefer playing games of this ilk.
It didn't take long to start feeling the game. Moving the Demon Hunter around with the control stick was a joy, and all the buttons were well spread across the Joy-Con. Before I knew it, I was using a variety of long range attacks to keep bad eggs at bay in a fun yet grim setting. You will need to use various properties to push yourself onward. I found it the most fun to look ahead, figuring out my options and using my flashiest moves to get there.
The level felt like a maze that you needed to overcome, with horrors lurking around every corner. After feeling brief moments of security, they will be ripped out of your hands as the next slew of enemies comes closer. The flow of the entire experience was an eye opener for me, which makes me even more down for the Nintendo Switch release. You will hop down layers upon layers in the deepest abyss, solely to find the most gruesome creatures possible. That is what you call a hell of a ride.
Speaking of the system, I solely played the Diablo III level in co-op and handheld mode. You can easily shout commands to each other and warn of the dangers ahead. In my moments alone, I was mesmerised by how well it looks on the Switch's screen. Dark games might be difficult to make work on a handheld, but I had no problems cruising around. It ran super smoothly too. This shouldn't come as a surprise, but it is nice to have it confirmed at least.
In my rather short 15 minute demo, I was very quickly sold on the Nintendo Switch version. While the game does go deeper with stats and options, the core gameplay is something I really adore. Particularly, playing this with friends will be very fun, and I look forward to what Blizzard has in store. When the game launches later this year, I hope some of you will join me.