It's the Mario Kart 8 you know, now with squid kids.
The Mario Kart 8 Deluxe demo is probably exactly how you'd imagine it. It's Mario Kart 8 but now with playable Splatoon Inklings, the ability to hold two items at once, has a few new items, and a new battle mode that doesn't completely suck.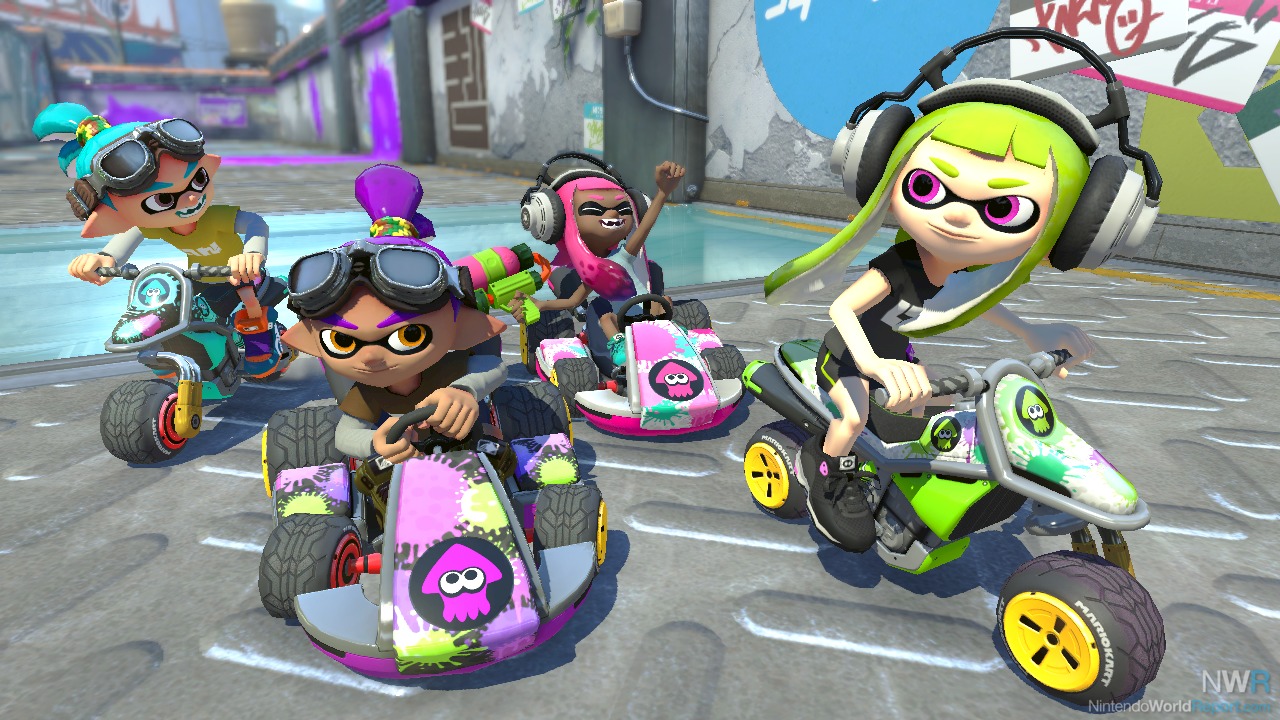 I wasn't able to try any new racing tracks in the demo, but I was able to sample the Battle Mode. At a glance, the Battle Mode may seem to be exactly how you remember it from Mario Kart games of yesteryear, but it has some differences. Instead of Battle Mode being a fight to the death, players earn points for popping an opponent's balloons. The matches are timed and when time is up, the player who has done the most damage wins. Oh yeah, the player in the lead instantly sports a crown.
The way the new Battle Mode works has made the mode more offensive as opposed to defensive. Personally, I dislike this change and can only assume that the designers chose to go this route since timed matches will probably be better for online play.
There may be some different options to implement in Battle Mode as well. One time, I played the mode using only Bob-ombs, but in another game all the items were in rotation.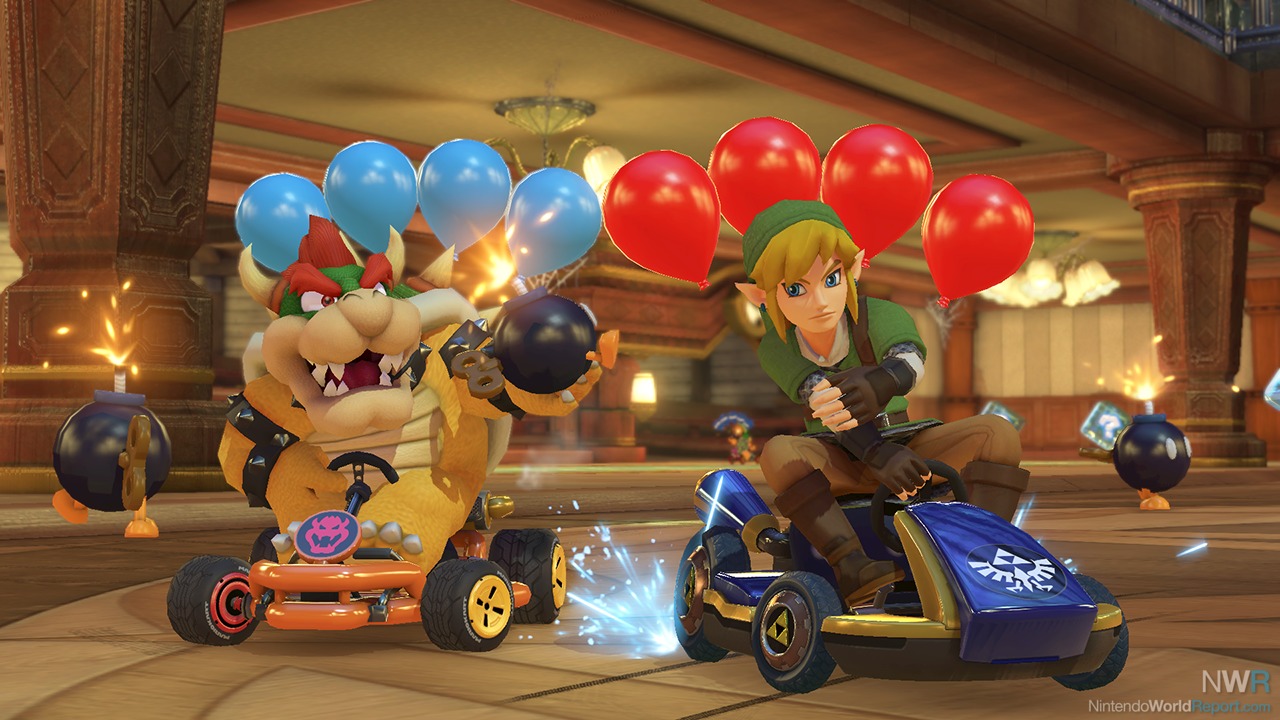 I walked away from the Mario Kart 8 Deluxe demo with many questions. Is the frame rate better when playing with more than two players unlike in the Wii U version? What else justifies this title's existence to people that bought the previous version of the game? Is this going to be the definitive Mario Kart game on Switch, supported for years with DLC, or will Switch get Mario Kart 9 down the road?
Until these questions can be answered, I don't know if purchasing Mario Kart 8 Deluxe is fully justified unless you are a die hard Mario Kart fan, or haven't played the Wii U version. But like I said, having some of these questions answered could make all the difference for those still on the fence. Right now, I can only hope for the best.