Check out thoughts and direct-feed video of Super Smash Bros. for Wii U.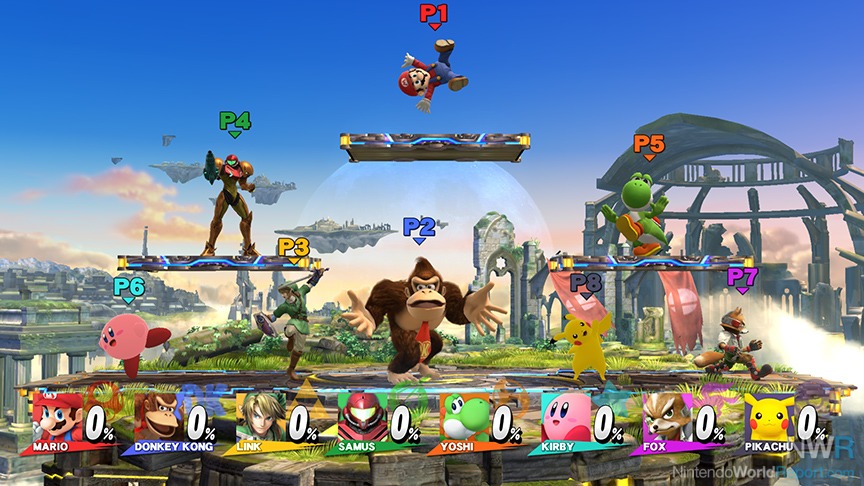 During Nintendo's Super Smash Bros. for Wii U live stream last week, I couldn't wipe the stupid grin off my face when they unveiled 8-Player Smash. As someone who has always relished the chaos of large multiplayer games, the cacophony of eight dueling Smash Bros. fighters is music to my ears. In practice, it was as magnificently goofy and fun as it sounded in my head.
The circumstances to play 8-Player Smash with the full amount of real players won't come around often, but if you have owned Nintendo consoles in the past decade, you're likely equipped to host it. You can pair combinations of Wii U controllers, Wii Remotes, GameCube controllers (with the adapter), and 3DS systems for controllers. You can even use your Amiibo in these eight-player scuffles. Heck, you can watch eight Amiibo fight at once if you really want to.
It takes some elbow grease to get up and running, but once you get 8-Player Smash going, it's delightful nonsense. The incredible thing about this mode is that the fights are kind of compartmentalized inside each stage. While the occasional massive brawls break out, I found most of my time spent fighting one or two other fighters at a time. You could be a corner fighting Mario, then send him flying as a Peach across the stage knocks a Link and a Pikachu into you while you avoid a projectile from the Samus on the other side of you.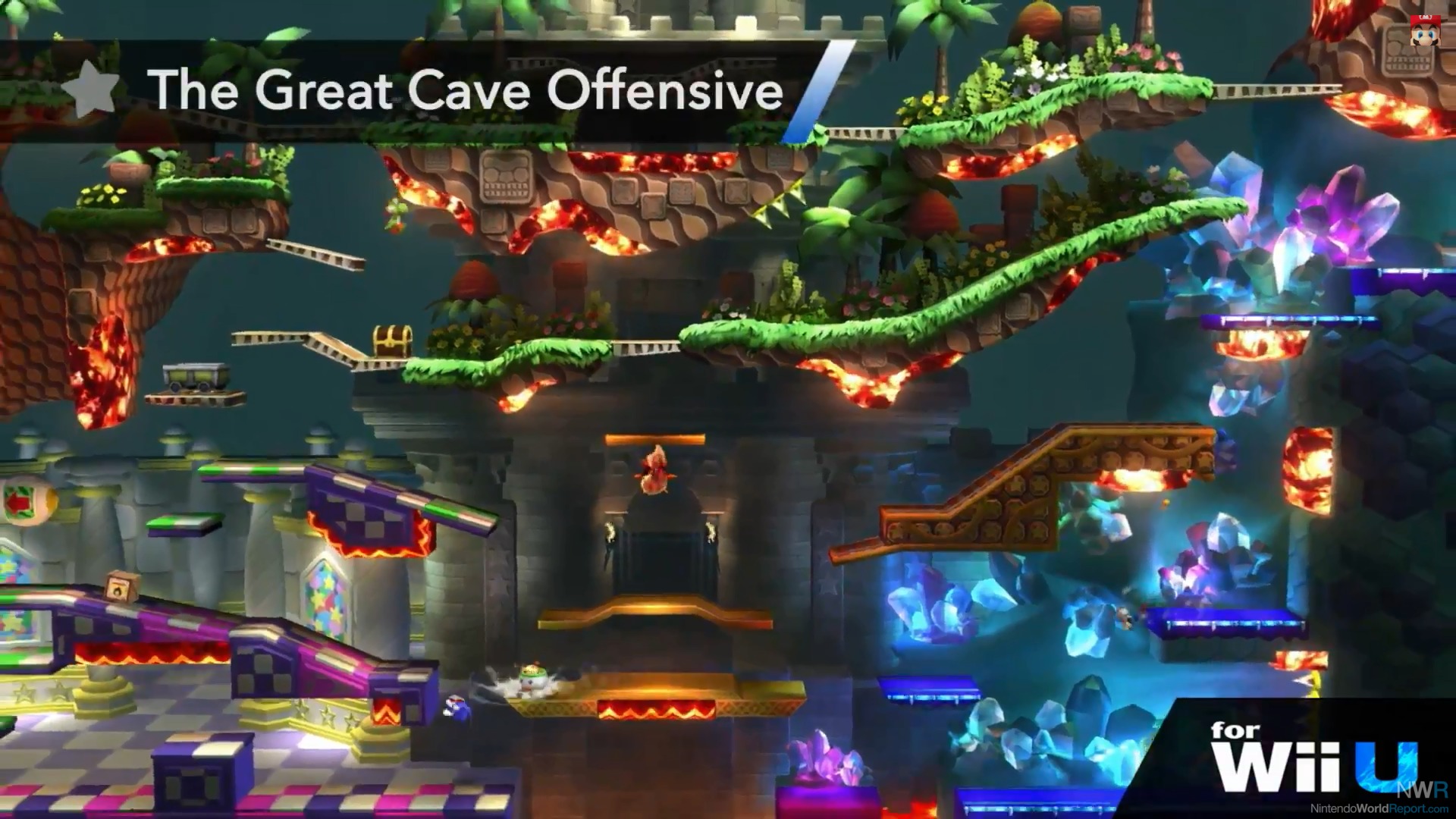 There might be a limited stage selection (less than half of the stages in the build we played could be used with eight players), but variety is present among those stages. You have the disastrous caves of the Kirby Super Star-inspired Great Cave Offensive, where one touch of a lava wall will vaporize you if you're over 100% damage. There's the more wide open expanse of Battlefield and the bigger version simply called Big Battlefield. I also got to check out the new version of the Donkey Kong stage 75m. 75m always seemed too large in Brawl, but with eight players, it fills up nicely. Throw in the sprite-based Donkey Kong's projectiles, and it's downright deadly.
My favorite moment with 8-Player Smash was caught on video, fortunately. I played as Pac-Man on the 75m stage and as you can see in the video, I got a Final Smash. I haven't had a more rewarding Final Smash than that, because my large Pac-Man ate nearly every single fighter. Then, of course, one of Donkey Kong's projectiles hit me right after and I flew off the side of the stage. That kind of just sums up Smash Bros. in a nutshell.
Super Smash Bros. for Wii U is out on November 21 in North America. Stay tuned for more coverage of our recent playtime with the game this week.