We get our monkey paws on the new Donkey Kong Country for Wii U from Retro Studios. (Updated with some new off-screen video!)
Based on some hands-on time with the E3 demo, DKC: Tropical Freeze is a very straightforward but fun sequel to the popular Wii and 3DS title.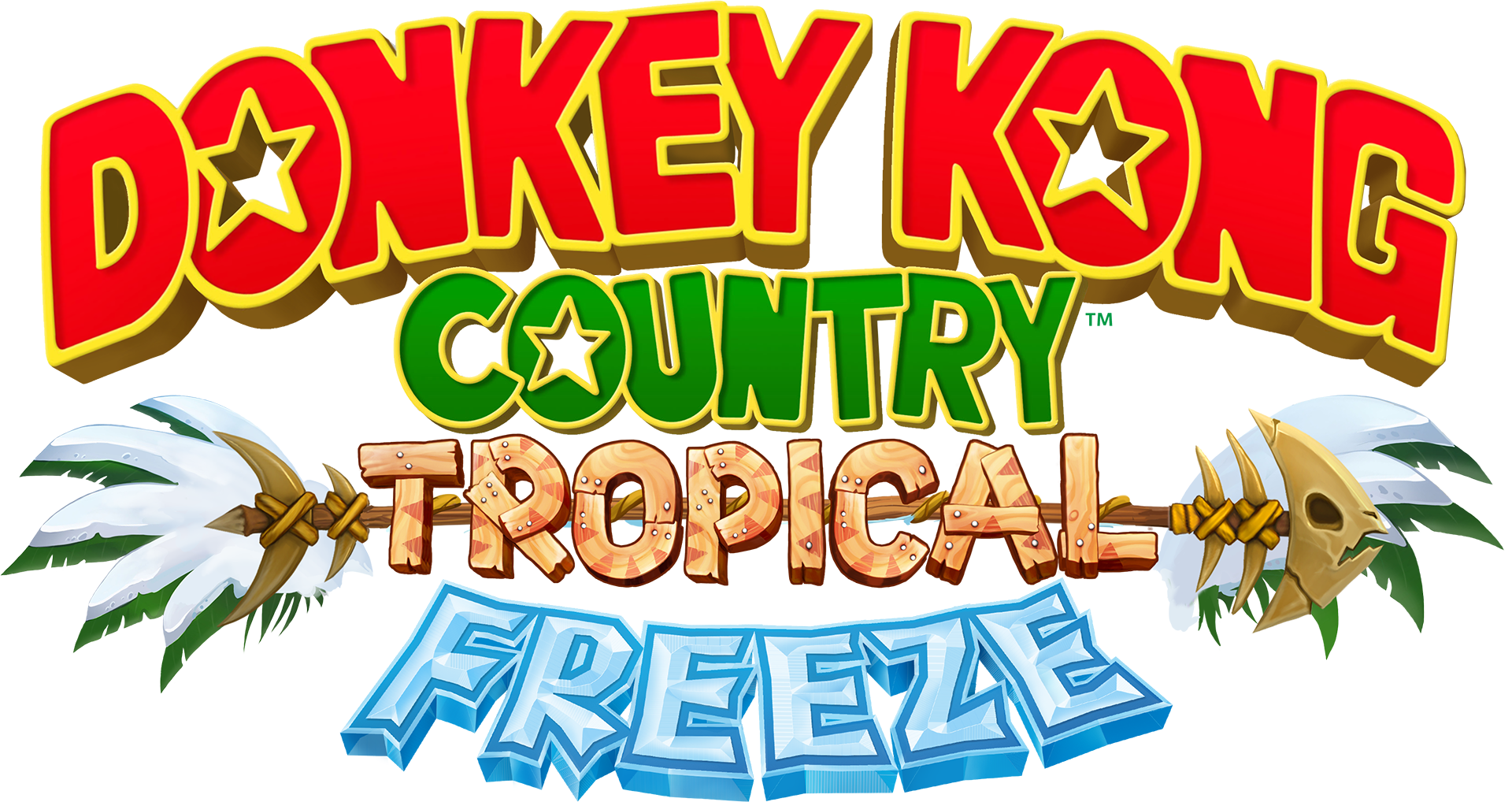 The basic gameplay and controls are very similar to DKC Returns when using the Wii Remote and Nunchuk. You grab and jump with the buttons, and shake the Remote (or Nunchuk) to perform a roll, and the Kongs can team up to combine their powers. Diddy's hover pack is back, as is DK's ability to ride Diddy. If Diddy is on DK's back, the big guy can roll forward over very long distances as long as you keep waggling. Some demo stations at E3 featured off-TV play for single player, in which you control the game using more traditional button-based controls. Many fans will be happy to hear that when using the GamePad, you can perform a roll and pound by pushing a button (Y) — it controls pretty much as you would expect a DKC game to control. Unfortunately, I had to use the analog stick to move — there was no option to use the D-pad in the E3 demo, which felt a bit strange for a 2D platformer but certainly not enough to be a problem. Classic and Pros controllers were not supported in the E3 build, nor was the GamePad an option for the two-player stations; the Nintendo representative at the demo kiosk could not comment on whether the final game will support these options.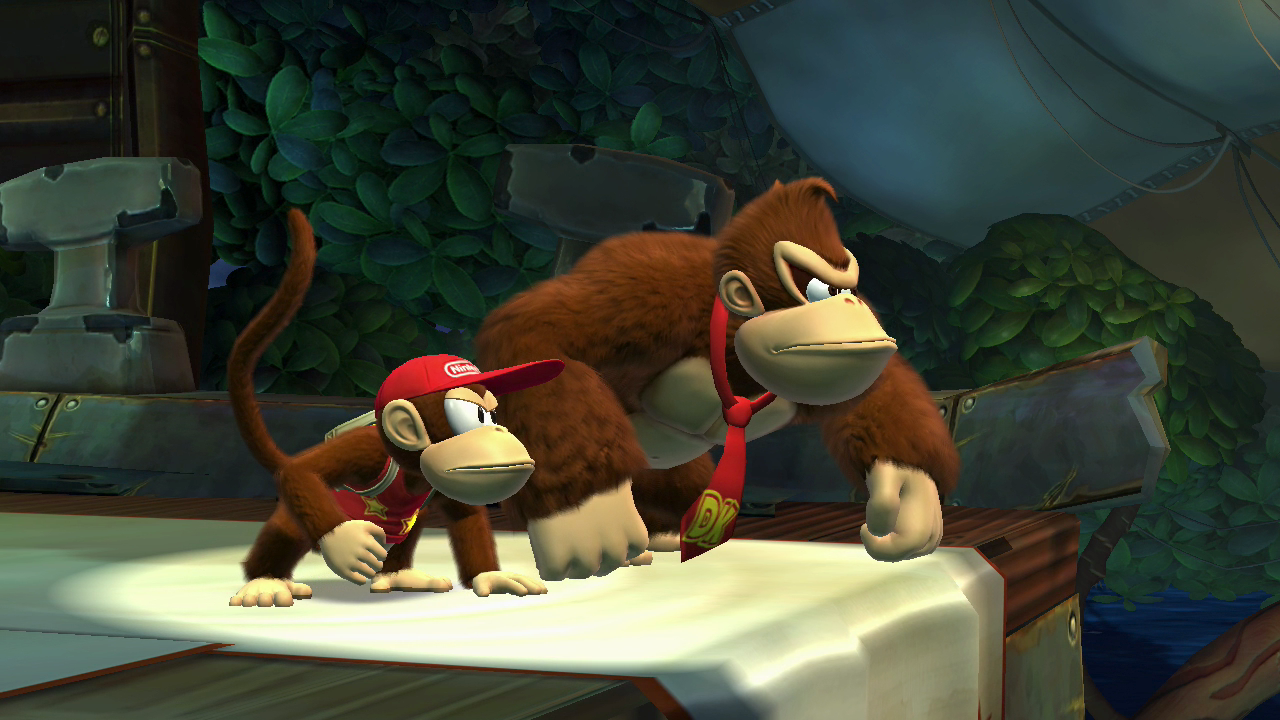 Four levels were on display for the Kongs' E3 showing, with Donkey Kong and Diddy Kong playable in each in single or multiplayer. The first level was a relatively tame introductory level that showed off some of the game's familiar and new mechanics, such as the ability to "pluck" items from the ground, and all levels featured the obligatory puzzle pieces, KONG letters, and bonus stages. The mine cart level required the player to jump and duck through a jungle environment, making split decisions as the path forked and merged and to avoid or jump on baddies. The last level featured challenging blast barrels and collapsing environments and required careful timing to nab collectables and avoid explosives floating in the air and falling onto you from collapsing pillars. One bonus stage in this area required explosives to blast out the entrance, and there were other similarly hidden bonus barrels and entrances squirreled away on other stages.
There was also a boss stage in which DK and Diddy faced off against a nasty seal and his minions. The battle took place in a U-shaped arena, and the Kongs have to jump on top of him as he slipped from side to side on his belly. As the battle progressed, the seal would spend time in the foreground or background, sending his minions or tossing fish to avoid before resuming his own attack, eventually mixing things up by rolling (invincible) and jumping in an attempt to land on me. Overall the boss seemed fairly easy, given the player can sustain five hits and still surivive, though the boss difficulty may ramp up later in the game based on the bosses in DKC Returns.
Some new enemies have helmets; this means you can still jump on them, but they will be knocked out instead of completely defeated. You can then pick them up with the grab button (like a barrel) and use them to hit target switches or other enemies. Tropical Freeze also brings swimming back from the original DKC trilogy, air gauge (and replenishing bubbles) included. The jump button paddles forward, while rolling underwater produces a powerful dash that can be used to attack. Some environmental features are also affected by the dash move. One more note: as in previous Donkey Kong Country games, it often pays to move past the camera framing and look for secrets on the borders of the screen. This level design quirk has also been exploited by the recent and upcoming Rayman games.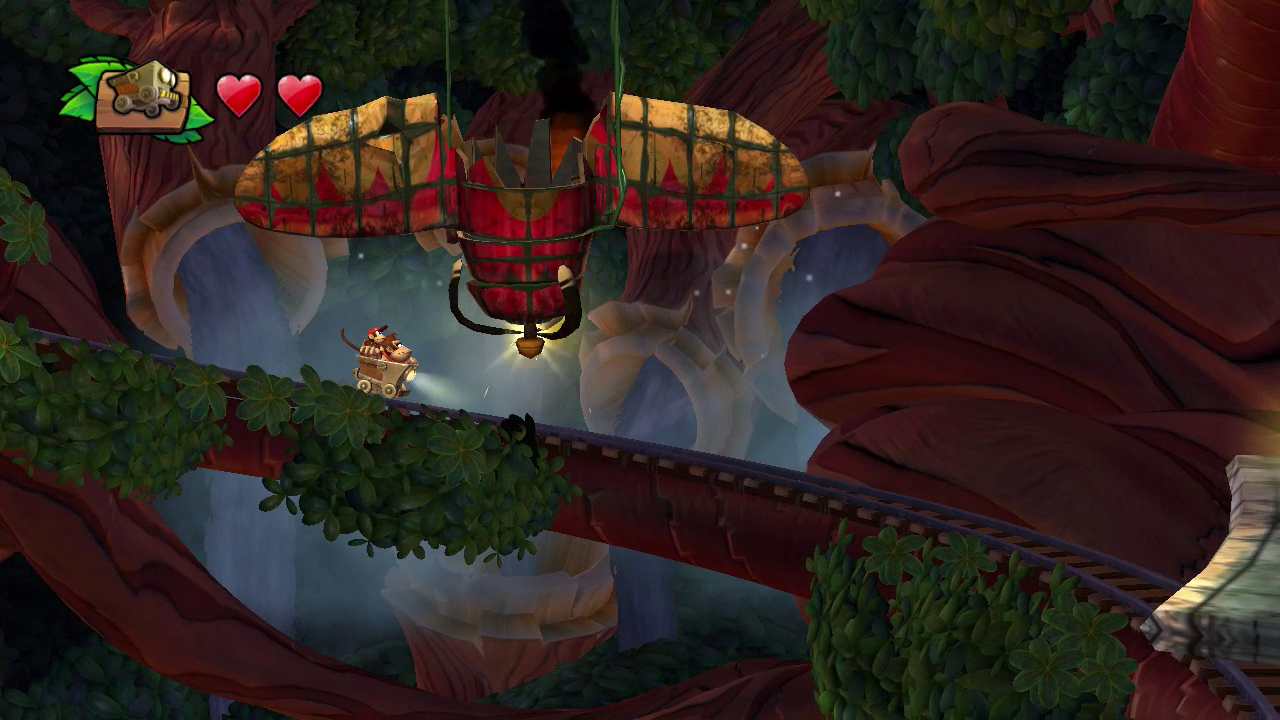 Presentation-wise, Tropical Freeze looks impressive but very similar to the prior game, just in high definition. The more dynamic camera angles allow players to see more of the level architecture, and in some cases frame the action to heighten tension, but do not add much in terms of gameplay in the demo. The music was difficult to hear in the E3 booth, even with headphones for off-TV play, but what I was able to make out was jazzy and sounded like new compositions.
Tropical Freeze may not be the fresh new game Nintendo fans were hoping for from Retro Studios, but the demo was still… a blast. (Sorry, I had to!)