Rayman Legends on Wii U is a lesson in how to make compelling platformer asymmetric gameplay.
I won't lie. I wasn't as wowed by Rayman Origins as some of my fellow staffers. It was good, but not superlatively great. However, Rayman Legends, the sequel coming to Wii U, has jumped to the top of my Wii U watch list thanks to a stellar E3 2012 demo, showing off the game's use of the Wii U GamePad.
My first time through the demo, I played the role of Murphy, the fairy-looking dude who is the personification of the Wii U GamePad. Using just the touch screen, you can move him throughout the level, picking up and stunning enemies, revealing secrets, and helping (or hindering) the other players. While I was sometimes bored during the Boost Mode Wii U GamePad use in New Super Mario Bros. U, I was constantly enjoying playing as Murphy in Rayman Legends, especially during segments where you have to tilt the GamePad to help Rayman manuever through spiked passages.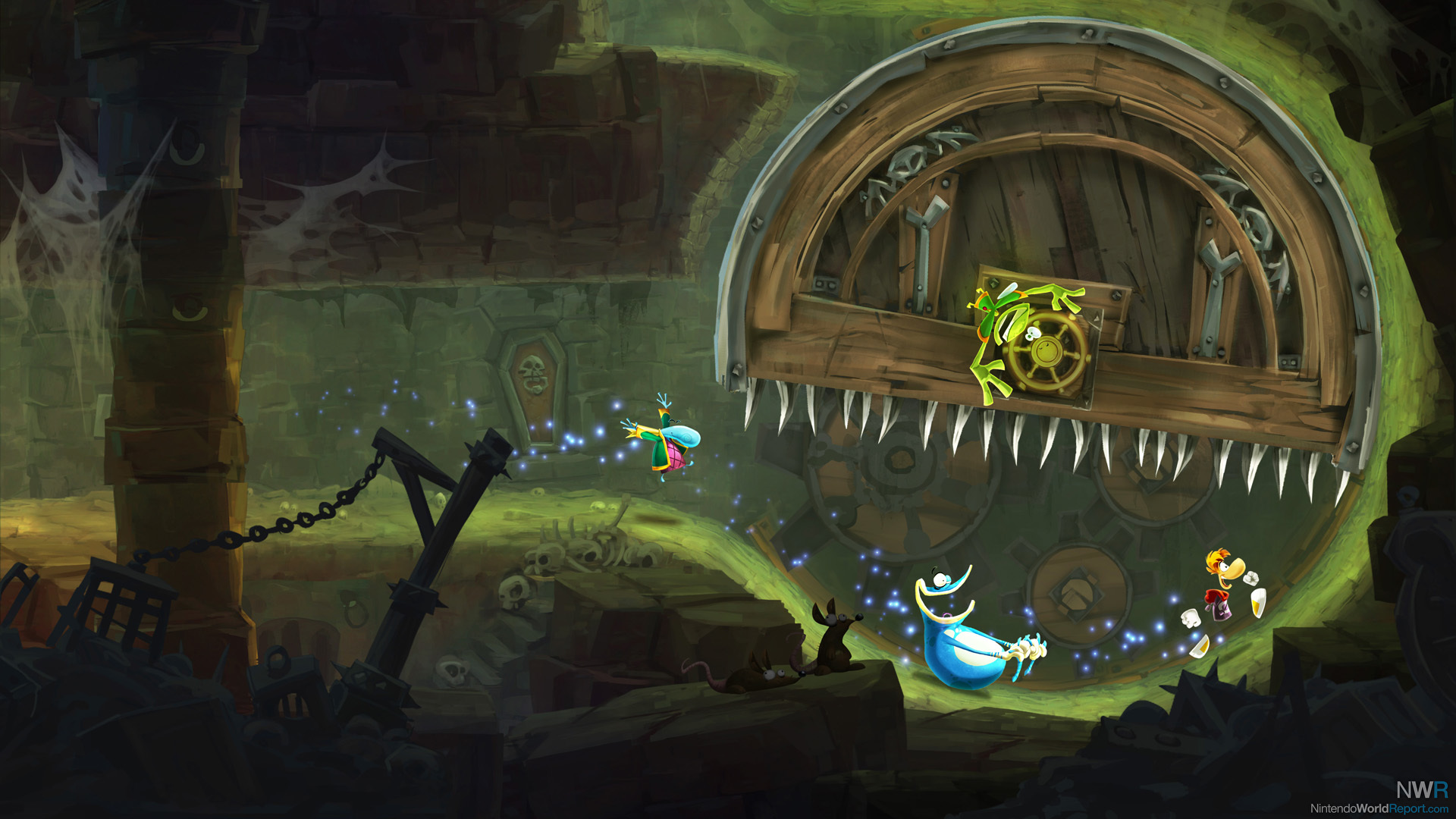 In the demo, Rayman was controlled with the Wii U Pro Controller, which felt wonderful. It was like holding a Classic Controller Pro that had a similar form factor to an Xbox 360 controller.
The highlight for the demo was the rhythm segment where both players had to carefully time touch screen taps and Rayman jumps/kicks to play along with a lively backing track. It was an intense segment that was fast paced and fun. Playing as both characters in this mode was wonderful, as you have to cooperate quickly to clear it.
Not much else is being discussed about Rayman Legends, including how the gameplay will function without the Wii U GamePad-controlled Murphy character. Additionally, nothing about the NFC tech and the details revealed in the leaked video were confirmed. However, according to a Ubisoft representative, the NFC tech is being investigated.
Rayman Legends is set for a holiday release for Wii U.