The new Wii U controller bears a very strong resemblance to the Classic Controller Pro.
Just prior to Ubisoft's press conference, I had the opportunity to briefly get a close look at the Wii U Pro controller. In my hands, the controller felt almost exactly like a Classic Controller Pro. It had its predecessor's smooth plastic contours, along with a comfortable, light weight. The four trigger buttons on the controller's rear appeared to have the same button placement as those on the Classic Controller Pro, and are still digital as opposed to analog.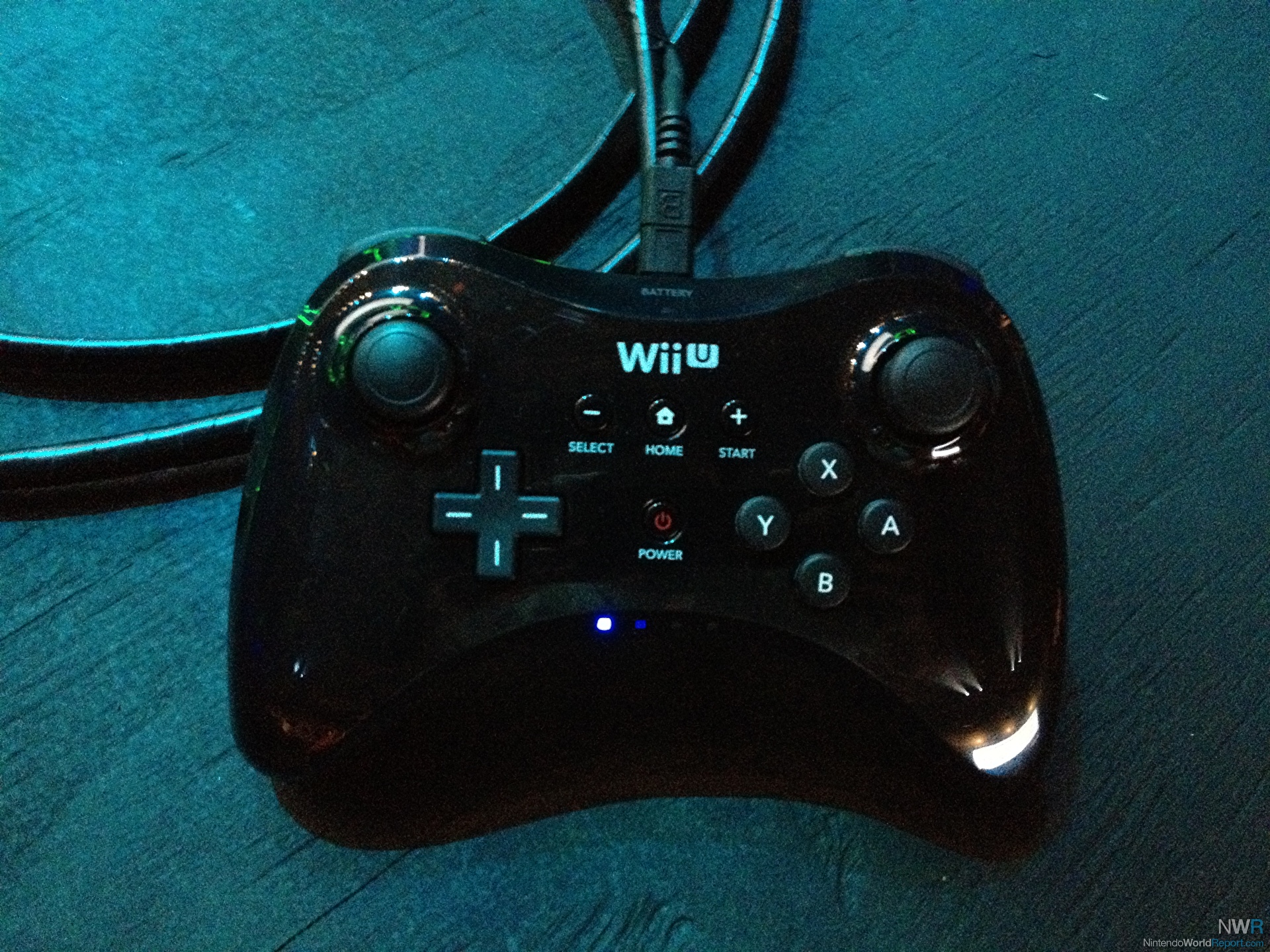 One other interesting thing to note about the controller is the small battery indicator on its top. It certainly appears you will not have to be tethered to a Wii Remote and will be able to play games with complete wireless freedom. I'm looking forward to trying the controller with some actual games on the E3 show floor.