Find out how your favorite blue hedgehog looks and plays in the latest build from TGS.
Sonic is back for another round, this time in 3D. While gamers got to see Sonic in action at E3, his presence on the 3DS was a bit more subdued and limited to only two demo units on the TGS show floor this year being overshadowed by the upcoming console version of the same name. Regardless, this is definitely a Sonic game that the fans should keep an eye on.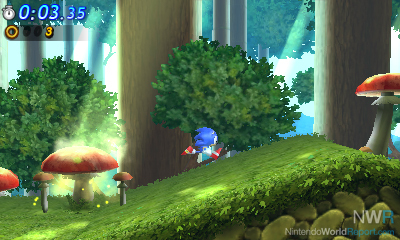 The demo at TGS featured one stage from the Green Hill Zone and was fairly short. It did do a great job at showcasing the smooth visuals and the subtle, but effective use of 3D throughout the stage. Colors are vibrant and really fit into what is typically conveyed in the Sonic universe; this is very sharp looking game side-scroller. Impressions from Jared Rosenberg from the E3 build mentioned issues with the framerate in the last demo. This time around, there were no framerate issues at all and the game ran silky smooth.
Controlling Sonic is pretty much what you would expect if you are familiar with 2D Sonic titles. The stage at TGS was extremely basic control-wise, and more or less had you racing toward the goal with a few enemies here and there. The times where you could blaze through the stages was awesome, however some of the platforming elements slow the game down a little bit.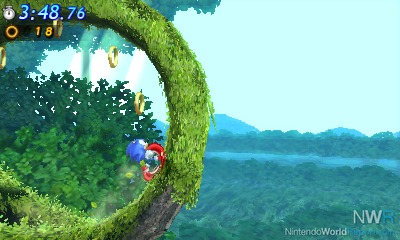 Sonic Generations is shaping up nicely. If you are a fan of the Genesis or Genesis-esque titles, Sonic Generations will be right up your alley. The title hits North America this November and will arrive in Japan on December 8.