The Nintendo Switch Heavy is here.
Large-handed Nintendo fans everywhere wept as Nintendo detailed the tiny, detachable Joy-Con controllers included with every Switch. For years, we massaged our cramped palms between Smash sessions and stared with jealousy at children as they joyfully battled Pokémon on trains and planes for hours. The Pro Controller was an answer for many, but we were driven back into our game rooms, denied the promise of a portable Switch experience. Until now.
Hori's new Split Pad Pro for the Nintendo Switch is a massive set of handheld-only controllers – and I mean massive. I laughed at the absurdity of this monstrosity when I first held it, unable to comprehend the width. I was reminded of my parents' SUV during the 2007 gas crisis: large, unnecessary, and oh so comfortable. The curves of the Split Pad Pro give no thought to portability, only to hands. A few extra features are missing, like rumble and wireless, in exchange for a D-pad and programmable rear paddles.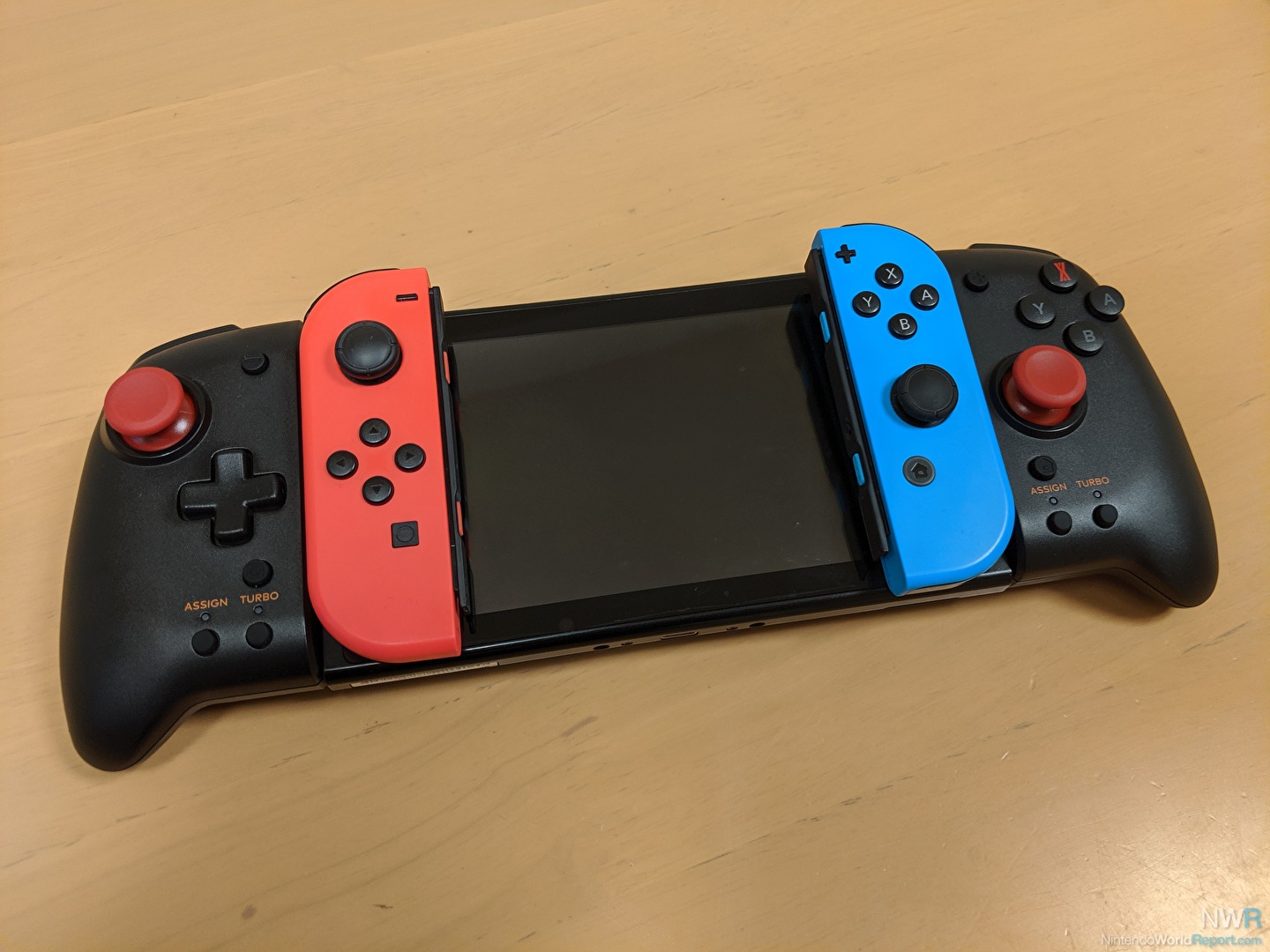 I turned on my Switch to find myself in a dialogue tree in Divinity: Original Sin II Definitive Edition. The Split Pad Pro is thicker than the Switch, adding a depth to the screen that blocked out my surroundings better than the bright neon of my Joy-Con. I felt like I was peering into a world. I chonked my way through options and took notice of the distance between buttons. Inputs aren't too mushy or clicky, but I wonder if someone with smaller hands might need to reposition the Switch to reach other buttons.
Next, I launched Super Smash Bros. Ultimate. I felt like Master Hand on the character select screen, big and menacing. My Young Link darted across the screen well enough, but the big analog stick sometimes took too long to reach the edge of its movement area, leaving me jogging across the stage when I wanted to run. I kept jumping when I meant to attack as my hands adjusted. The travel time between buttons may slow down combos in more traditional fighters, but I didn't have a problem in Smash. The rear ZR trigger seems to go on forever with plenty of room to rest my finger, but the sheer size of the controller put the L and R bumpers just a bit out of reach. Luckily, the rear paddles, just under where a middle or ring finger rests, can mimic any button. I assigned the bumpers to the paddles and could grab with a light squeeze of the controller, quite satisfying in the heat of battle. I hit a side-taunt on the D-pad when I wanted an up-taunt as my opponent flew off the screen.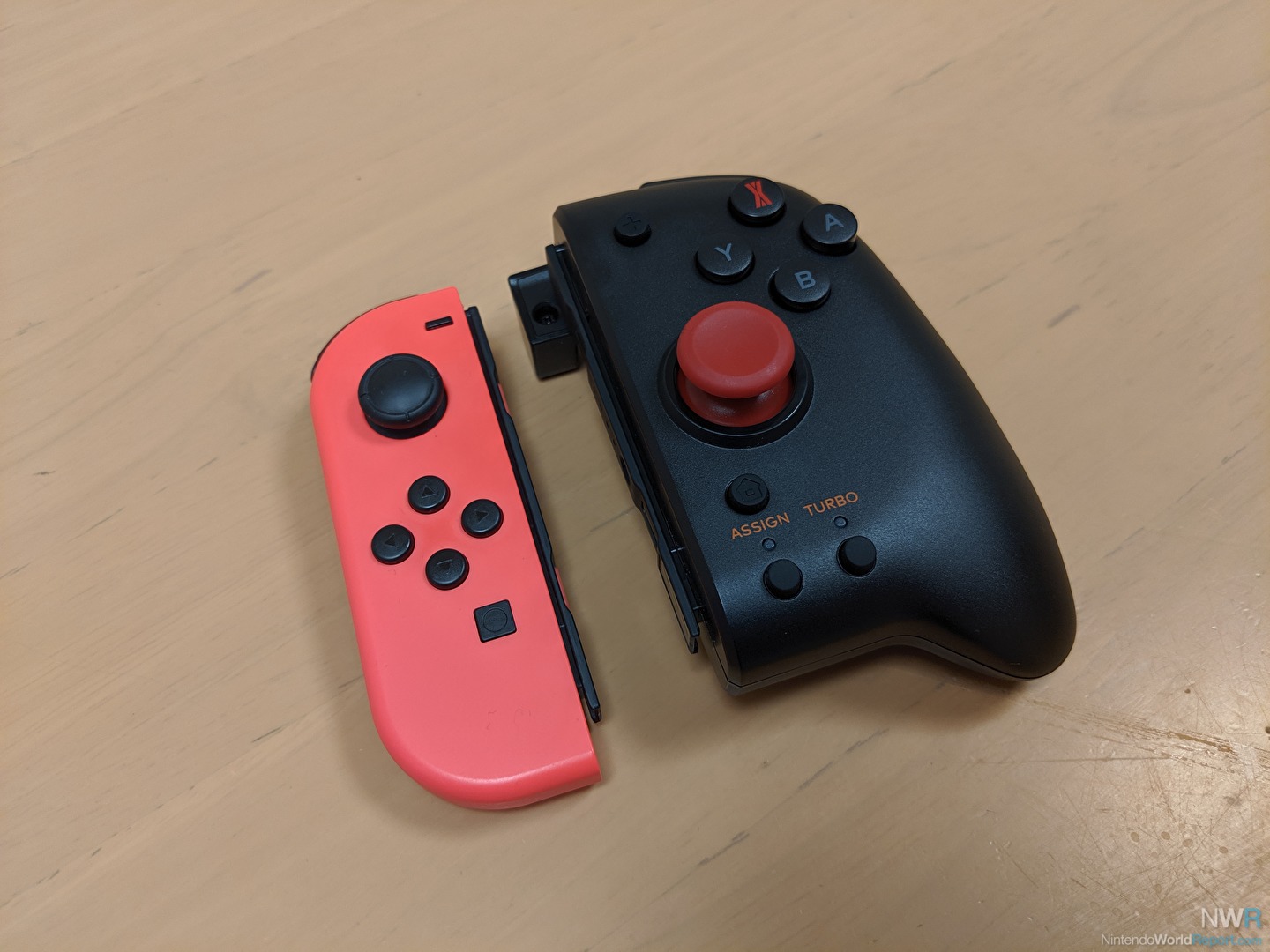 To better test the D-pad, I moved on to my most played games on Switch: the Japanese demo for Puyo Puyo Tetris. While I initially felt the expansiveness of the D-pad, I quickly got lost in my match. Pieces moved as I willed, either through quick taps or a long press. No piece moved one to the side before I dropped it, a problem I'd had on Nintendo's Pro Controller. For the first time, the Split Pad Pro switched from input method to game-control conduit; everything melted away but Tetris. I'm no twitch-platformer, but this D-pad delivered where I needed it to. The analog stick was a different story. I felt like I was playing Tetris on stilts high above the screen. I lost a few clicks to the stick's big dead zone, and a few of my pieces did move to the side when I asked them to drop. I did get a bit excited by the sound of the stick bouncing back in place after I flicked upward, and I don't like to blame controllers for lost games, but I did lose twice in a row while using the analog stick.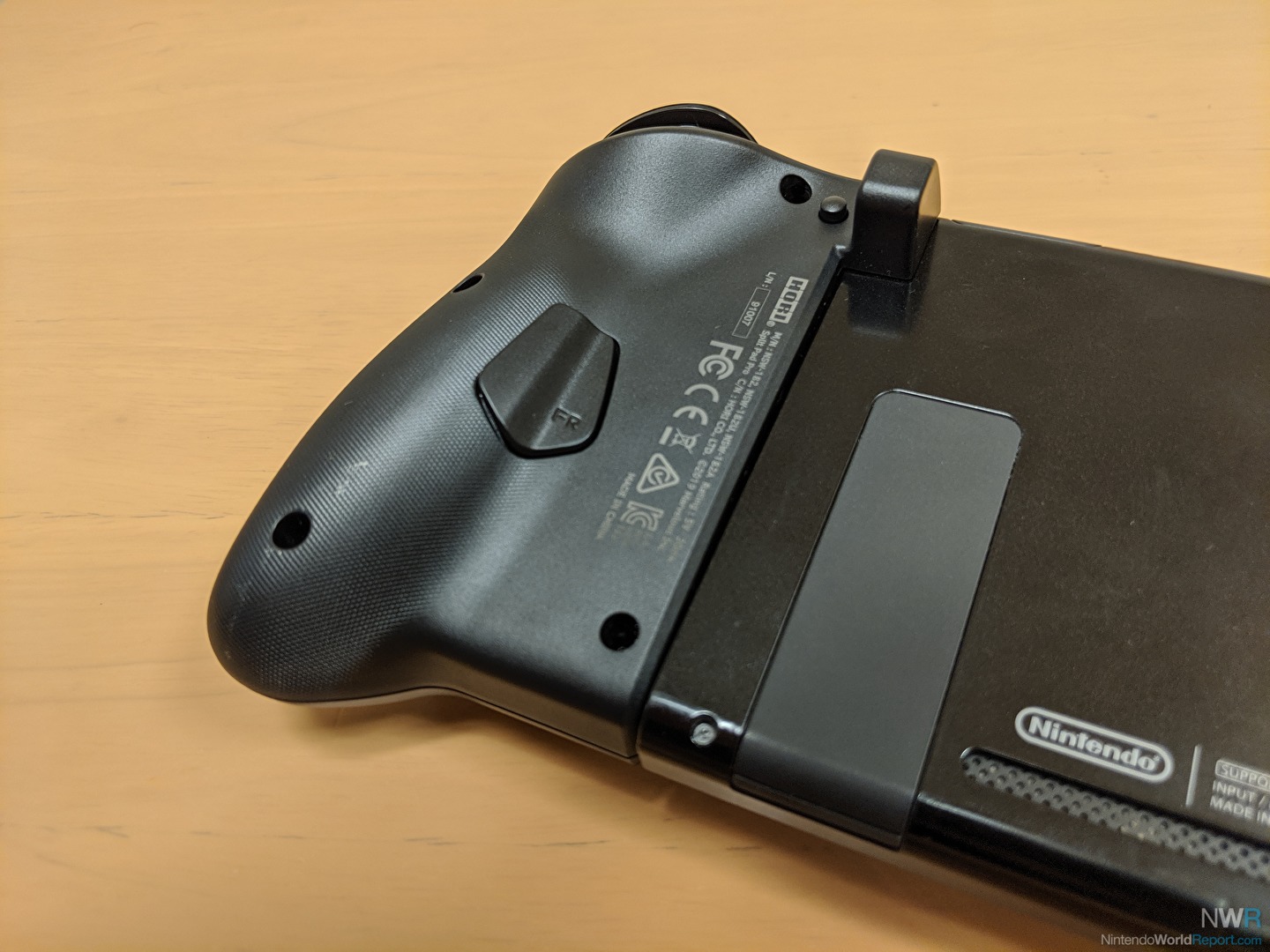 The Split Pad Pro is technically Daemon X Machina-themed but draws little attention. The X button is replaced by the X from Daemon X Machina's logo, and the analog sticks are red to match. The rest of the controller is a black that blends well with the Switch. Two little textured handles dip out to add curves to grip and somewhere for pinkies to rest. The Switch still fits in its dock but won't stand on its kickstand with the controllers attached. Surprisingly, the Split Pad Pro might be lighter than traditional Joy-Con without feeling cheap.
Hori's Split Pad Pro solves a very specific Switch problem well. While I might need a bigger bag when I take my Switch out, I'll probably use the Split Pad Pro in most cases going forward. Finally, we giants can walk among other Switch owners again.