Everyone is here.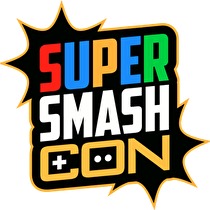 It hasn't even been a week since the largest Super Smash Bros. tournament ever took place at EVO 2019, but five generations of the Smash community are gathering together this weekend in Chantilly, Virginia for Super Smash Con - a celebration of the entire Super Smash Bros. series. Streamed on Twitch via VGBootCamp, the gathering of Smashers from all over the world will feature tournaments from all five Super Smash Bros. games alongside special competitive events and panels hosted by community leaders and content creators.
Historically the competitive Smash scene has only been able to support two of the series' games at once - Melee and whatever happens to be the latest entry at the time - but this weekend marks a rare opportunity to see the top level of play for games that haven't had an active tournament presence in years. 3,659 players are signed up across 10 tournaments in both singles and doubles formats. In addition to being one of the largest gatherings of Smash players overall, the Super Smash Bros. Ultimate tournament at this year's Smash Con will be the second largest Smash tournament in series history.
There's already a lot to get excited for in the competitive comebacks of Super Smash Bros. Brawl, Wii U, and 64, but there are a few firsts to look forward to this weekend in Melee and Ultimate as well. The obvious standout in Ultimate is the recent release of a brand new DLC fighter: the Hero from Dragon Quest. After missing the cutoff date for EVO, Super Smash Con will be the Hero's first appearance at a major tournament after his release last week. He's proven to be a controversial fighter due to his ability to get incredibly quick kills as a result of unpredictable critical hits and a completely random RPG menu that can cause any number of powerful effects to happen without warning. With 2,704 entrants we're bound to see more than a few Heroes this weekend, and we'll get a better understanding of whether he really is overpowered or if his potential dominance has been greatly exaggerated.
Speaking of controversy, this weekend will also see the first major Melee tournament to have a ledge grab limit built into the rules. This new rule is an attempt to curb planking - a strategy where a player repeatedly grabs onto the ledge of a stage to stall a match. Discussions of banning planking have been around since the days of Brawl nearly a decade ago, but the debate has reignited over Melee with the recent dominance of Hungrybox, the current #1 Melee player worldwide. In a controversial Grand Finals set at CEO 2019, Hungrybox grabbed the ledge at an average rate of once every three and a half seconds, leading to roughly a minute and a half of invulnerability over a five and a half minute game. Super Smash Con will implement a limit of 60 ledge grabs per player per match in order to encourage more aggressive playstyles in competitors.
There convention kicks off tonight at 6 p.m. EST, with a Smash 64 combo contest being the first competitive event at 7 p.m. Details for this weekend's schedule can be found at Super Smash Con's website, and the main events will be streamed throughout the weekend on VGBootCamp's Twitch channel.