I know who you should be watching based on years of research.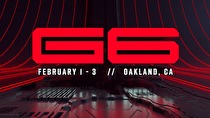 This weekend, the competitive Super Smash Bros. community is coming together for the first supermajor tournament of 2019: Genesis 6. There's no strict definition of "supermajor," but they are the biggest of the big. Thousands of players have gathered together in Oakland, California to play in tournaments for nine different games (with 26 entrants for Dance Dance Revolution Extreme Pro!). By far the largest event is the singles tournament for the latest Smash game: Super Smash Bros. Ultimate.
Standing at 2,101 entrants, Genesis 6 is the biggest Ultimate tournament yet - and the third largest Smash tournament of all time. The young platform fighting game features 75 playable characters, and while we're guaranteed a few duplicates over 2,000+ players the diversity of fighters on display is incredible. Just since I've started writing this article I've seen Palutena vs. Mii Swordfighter, Ganondorf vs. Bayonetta, and Mario vs. Ness. There will be no "Fox Only" memes about this game! We sadly won't be seeing Piranha Plant this weekend - the 2.0.0 update released after Genesis' cut off last Saturday - but the remaining 74 characters are all fair game, and a ton of them are going to be showing up regularly in this tournament.
If you were never interested in competitive Smash before - or you're new to the series and can't imagine why so many people would show up to play video games together - I'd strongly recommend checking Genesis out this weekend to see what all the hubbub is about. You may be surprised at how tense and exciting Smash Ultimate can be at the highest level of play.
Of course with over 2,000 players showing up in Oakland, it can be tough to figure out who to root for. I can't possibly tell you about all the players that you should know about, so today I want to take the opportunity to focus on five particular players who I believe have the most interesting stories going into Ultimate's first supermajor. Keep an eye on these players through the tournament; you'll probably see a few of them in the Top 8 finals on Sunday.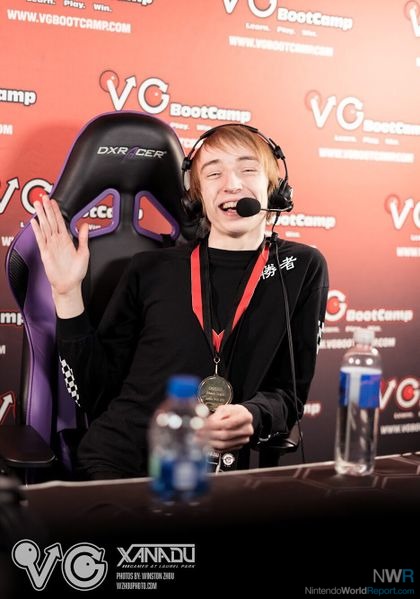 Gavin "Tweek" Dempsey
Main: Wario, Donkey Kong, Young Link
Seeded: 1st
Native to my home territory of New Jersey, Tweek is the youngest of our five spotlight players. At the age of 15 he started winning tournaments in Super Smash Bros. for Wii U (known as "Smash 4" in the competitive scene) as soon as the game launched, eventually taking 49th at APEX 2015. 49th might not sound too impressive, but with over 1,600 attendees this was one of the largest Smash tournaments of all time. Tweek would continue his rise in the Smash 4 rankings, eventually being ranked #7 in the world. He finished Smash 4's run at DreamHack Atlanta 2018 this past November taking home the 1st place trophy.
Now Tweek is dominating the Ultimate scene. Seeded as the number one player at Genesis, he's won almost every tournament he's been to since the game's launch in December. This win streak is similar to that of ZeRo, the number one Smash 4 player who also turned heads at APEX 2015. After winning APEX, ZeRo went on an undefeated streak that lasted nine months, and no one ever managed to dethrone him as the best player in the world. If Tweek manages to match ZeRo's success this year at Genesis, then we may be looking at the future number one Ultimate player in the world.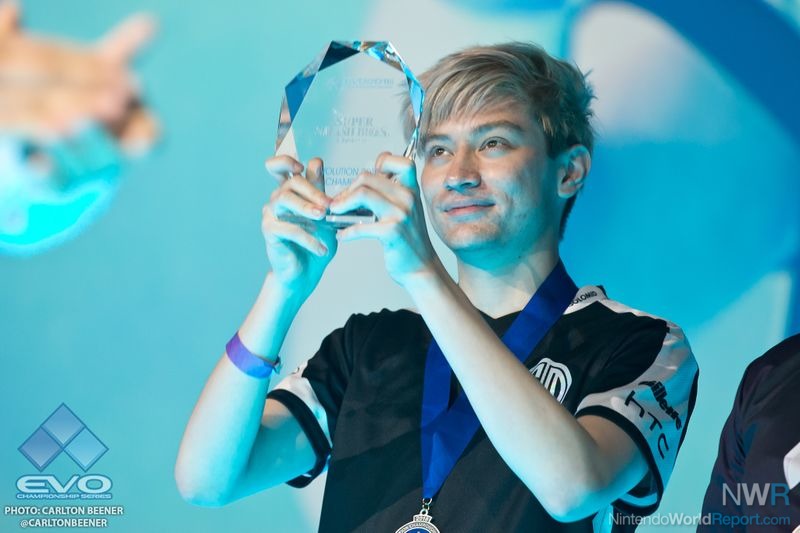 William "Leffen" Hjelte
Main: Pokémon Trainer
Seeded: 51st
Leffen has a long and storied history with the competitive Smash community. Six years ago he made a name for himself as the heel of Super Smash Bros. Melee when he was banned from participating in his home country of Sweden for poor sportsmanship. In the years since he's changed his attitude and rebuilt his reputation as one of the most respected Smashers worldwide. Ranked #4 in the world for Super Smash Bros. Melee, his devotion to Ultimate has been a major indicator of how serious the tournament scene for this game is going to be. Outside of tournaments, Leffen has been one of the biggest contributors to the Ultimate community by posting tutorials, analyses, and discussions on his Twitch and YouTube channels.
In addition to being one of the community's biggest public figures, Leffen is also famous for playing the game's most difficult character: Pokémon Trainer. With three distinct movesets that players can switch between on the fly, playing Pokémon Trainer at a competitive level takes an insane amount of practice. It's an insane challenge, but Leffen was up to the task. With one of Pokémon Trainer's biggest discoveries - "Swede Swapping" - being named after him, Leffen has shown the world what a Pokémon Master looks like. Unfortunately, Genesis 6 will be Leffen's final tournament as a Pokémon Trainer main due to his feelings that Charizard is too underpowered compared to Ivysaur and Squirtle, making a lopsided balance in the trio. If you want to see Pokémon Master Leffen in action, this weekend may be your last chance.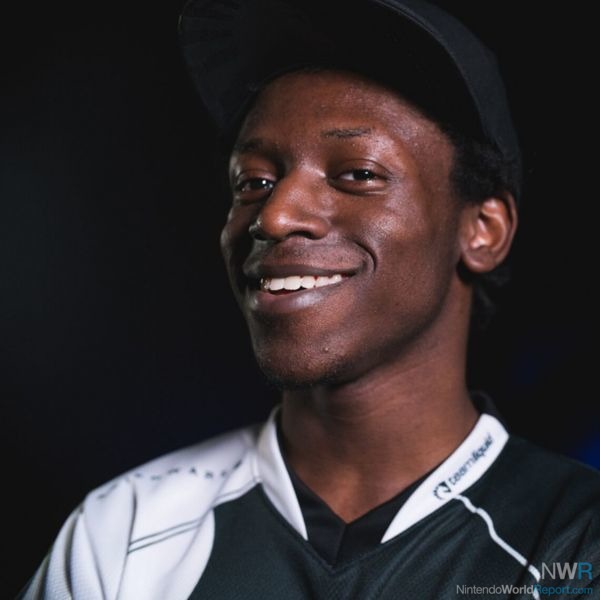 Saleem "Salem" Young
Main: Link
Seeded: 13th
Salem joined the Smash scene back in Brawl as one of the first players to make a name for himself playing on Nintendo Wi-Fi Connection. Eventually being ranked 3rd in Brawl and 6th in Smash 4, he started Ultimate off with controversy. It started when top Dragon Ball FighterZ player SonicFox tweeted that he was considering who to main in Ultimate, and Leffen showed up to give his opinion on a character. Salem suddenly jumped in criticizing Leffen - as well as other Melee players - for encroaching on the Smash community's boundaries, citing his own "years of research" that proved Melee wasn't really part of the community.
Despite his inflammatory claims becoming a meme, Salem put his money where his mouth is taking 7th at the recent major tournament 'Glitch 6.' Perhaps it was karma that he was knocked out by a Fox player, but he still showed off some really impressive play with Link, as well as a brief stint with Ganondorf. With a creative use of Link's new remote bombs to recover from off-stage, Salem is the best player taking advantage of the new and improved Hero of the Wild. Since he's been seeded higher than any of the Melee players entering the tournament, this may be Salem's chance to prove how valuable his years of research have been.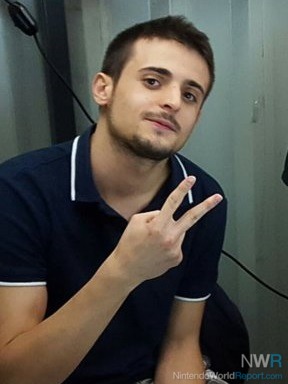 William "Glutonny" Belaid
Main: Wario
Seeded: 11th
The biggest story going into Genesis 6 was a controversy over how European players were being seeded for the tournament. Glutonny, a French player, had been seeded 35th despite being undefeated in Ultimate tournaments so far. Leffen tried to talk to the Genesis organizers to figure out why Glutonny was seeded below players who hadn't even attended tournaments (Leffen still ends up at the center of Smash drama after all these years). Through screenshots of conversations on Leffen's Twitter, it was revealed that the team in charge of seeding didn't think it was impressive that Glutonny was the best player in Europe, comparing his accomplishment to winning against 100 penguins to become the best player in Antarctica.
After backlash from the community, the seeding at Genesis was put in the hands of a new team who ranked Glutonny at #11. Now that he's made it to Oakland to complete against the global community, he seems to be living up to the hype. Though we're only on day one of Genesis, there was a preview tournament yesterday with a bracket of 423 Genesis attendees. Not only did Glutonny continue his undefeated streak, he went the entire bracket without losing a single round. The tournament itself may have been against him from the start, but Gluttony has arrived in America to deliver a message: don't mess with the penguin crew.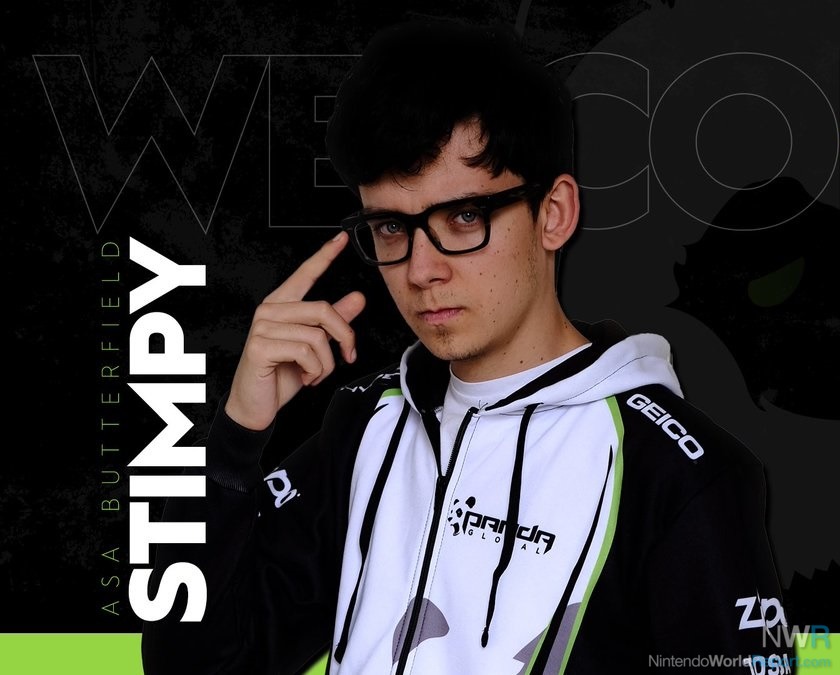 Asa "Stimpy" Butterfield
Main: Unknown
Seeded: 1396th
You know the famous actor, Asa Butterfield? He starred in Ender's Game and was one of the frontrunners to play Peter Parker in the Marvel Cinematic Universe? This is him. Earlier today, the eSports team Panda Global announced that Butterfield would be joining the team with the gamertag "Stimpy", and he'd be competing this weekend at Genesis. Honestly, I'm as surprised as you are.
I had never heard the name Stimpy before today, so I frankly don't know what to expect from him. I can't find any tournaments he's played in besides the 2017 Nintendo World Championships, so seeing him suddenly get signed on by one of Smash's biggest sponsors was a huge shock. I'm really interested in seeing how he does, though. It's not every day a Hollywood actor enters a Smash tournament.
Those are the five players I'm most interested in following at Genesis this weekend, but with 2100 entrants this could be anyone's game. Super Smash Bros. Ultimate is still new and this is the first time the global community is coming together in one place. This is one of the most exciting times to start watching the scene, and if any of these players' stories sound interesting to you I strongly recommend at least watching the Top 8 Finals.
Genesis 6 has already begun and will run all this weekend. Top 8 Finals for Super Smash Bros. Ultimate will be on Sunday. If you want to watch online, VGBootcamp is broadcasting the tournament from their Twitch channel.