Upcoming Nindie game The Messenger looks like a modern take on old-school Ninja Gaiden and its heart very much lies in that NES classic.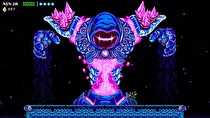 The old Nintendo Ninja Gaiden games don't really mess around. Requiring pinpoint platforming and deft combat, this trilogy of Tecmo-made games were brutal. Of course none of that was aided by the late-game segment where if you died during a trio of bosses, you had to start up multiple levels back. And who can forget those freaking birds...
But aside from the revived 3D series kicked off by Tomonobu Itagaki on Xbox, Ninja Gaiden just faded away after the three NES games. While some games carried forth its tough 2D influence, not many carried its legacy, with all due respect to the concurrent Shinobi games and Game Boy Advance cult classic Ninja Five-O. The majesty of the old-school Ninja Gaiden games primarily lay dormant, at least until now. Canadian developer Sabotage Studio is bringing The Messenger to Nintendo Switch. A quick glance makes the game look like a long lost cousin of Tecmo's currently forgotten series. Even the stories of the two games have similarities, both being about ninjas, demons, and ninjas fighting said demons.
"As a kid I used to look for games where you character did a front flip when jumping," Sabotage's Co-Founder Thierry Boulanger told us. "It just felt so cool for some reason, so I guess the Ninja was the ultimate hero."
That idea of the ninja being the ultimate hero seemed to have influenced Tecmo back in the 1980s. According to Ninja Gaiden developer Masato Kato, the very genesis of the series came from the simple fact that ninjas were cool back then. I guess everyone loves a front-flipping hero.
That wasn't the only inflection point according to Boulanger - he also cited the overall gameplay, music, and the dark story. Ninja Gaiden was an important series to the inspiration of The Messenger and overall in the grand scheme of console video games.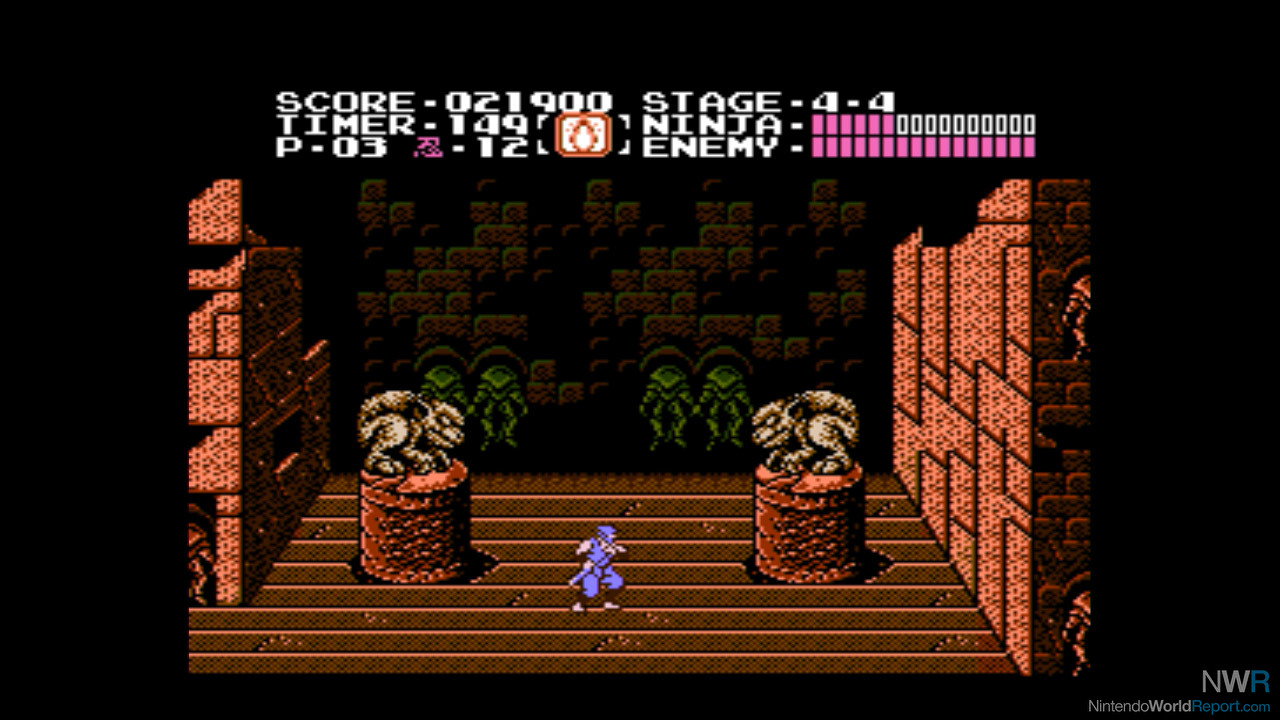 Back in the late '80s, Ninja Gaiden started off as a project at Tecmo with an arcade version and an NES version in development at the same time. The gameplay was different, with the arcade game being a beat-'em-up and the NES one being a platformer with a deep, involved story. In between every level of Ninja Gaiden, Tecmo Theater would happen, a cinematic cutscene with close-ups, dialogue, and double-crosses. It was groundbreaking and while the dialogue might be laughable now, there wasn't anything like it back then.
The key creators behind Ninja Gaiden were Hideo Yoshizawa and Masato Kato. Yoshizawa wrote and directed the first NES game, while Kato was the main artist. Yoshizawa still worked on the story in later games but Kato took over as director. These games were the two's first major foray into game development. Kato would leave Tecmo, eventually making his way to Square, penning the script for Chrono Trigger, Final Fantasy VII, and Xenogears. He also wrote and directed Chrono Cross, but left Square in the early 2000s to work as a freelancer, bouncing around the industry working on everything from Monolith-developed Baten Kaitos to, well, the story for 2012's Ninja Gaiden 3. He came home eventually.
Yoshizawa's path might not be as legendary as Kato's but it's also impressive. Joining Namco after his time at Tecmo, he was the lead behind Klonoa, and worked at Namco for many years, producing Mr. Driller games and, umm, the WiiWare game Muscle March.
Boulanger and Sabotage aren't in the same position as Yoshizawa and Kato, though. The studio has experience going into their love letter to Ninja Gaiden and similarly styled games. This might be Sabotage's first game, but the team isn't a bunch of rookies. And they learned from their predecessors. Boulanger told me he still plays Ninja Gaiden II: The Dark Sword of Chaos - his favorite of the series - weekly to this day.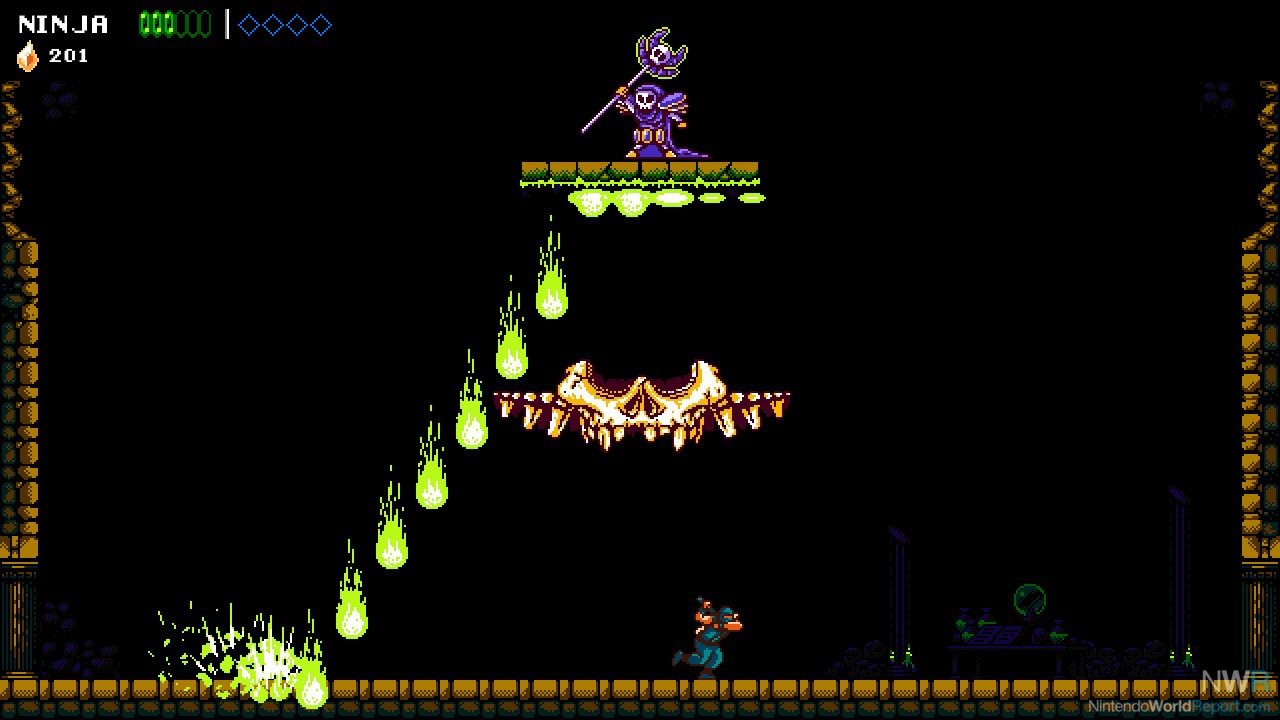 One of the many things that helps The Messenger blaze it own trail forward is the cloudstepping mechanic. As Boulanger explains, it's "where hitting something while airborne gives you an extra jump, repeatable as long as you can find targets." That led them to ensure the level design was crafted in a way that made this elegant dance-like concept, as he put it, "optional but very rewarding."
Iteration helped refine the idea, and cloudstepping was implemented and fun even before the graphics were fully formed. Early prototypes fine-tuned the controls with just stick figures and grey boxes.
The swerve The Messenger throws at you is that, at a certain point in the story, the game can go from 8-bit to 16-bit, opening up a completely differemt play style. Up until then, it's a straightforward progression, while the 16-bit areas add in elements of Metroid and Castlevania. It's almost akin to the Super Nintendo port of the Ninja Gaiden Trilogy, but that version was just a port, whereas The Messenger's twist revolves around the story where time-traveling sends the 8-bit world into the 16-bit future.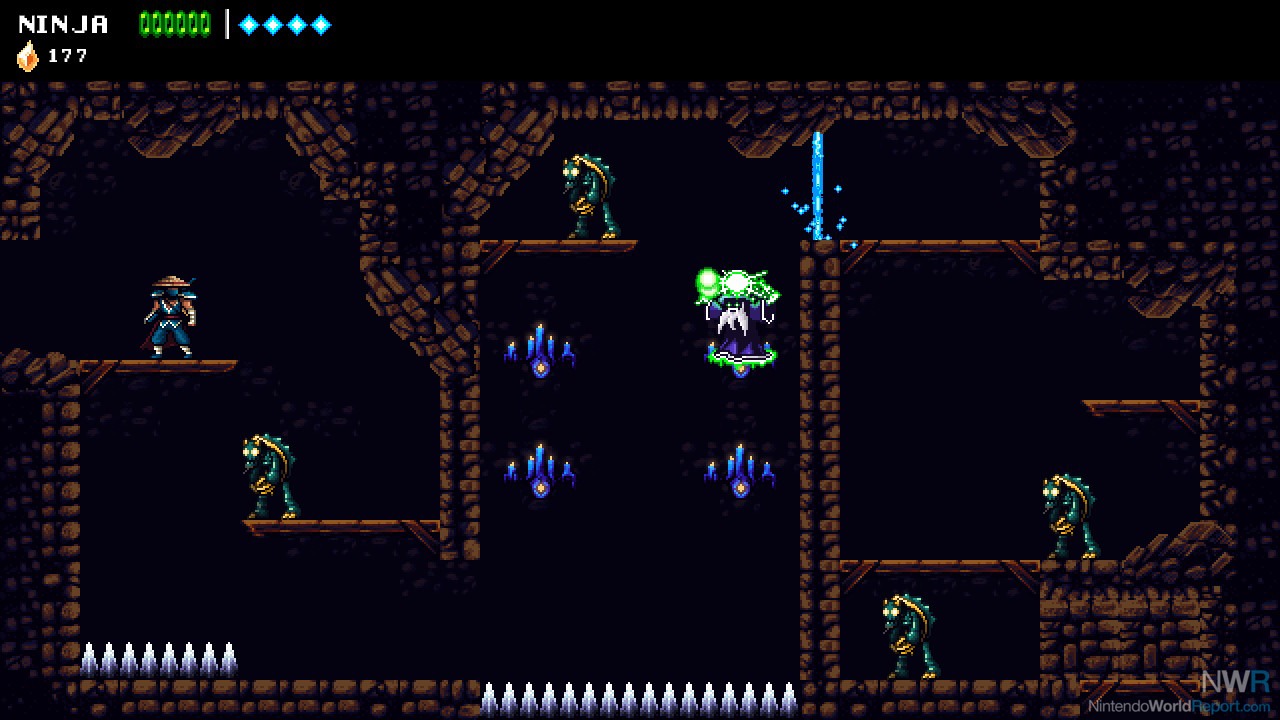 In a sense, we were robbed of seeing how the Ninja Gaiden games would evolve. Aside from a Game Boy prequel and the Super Nintendo port, the series faded away for a decade after the NES games, potentially from the fact the main developers left Tecmo and a focus on 3D games on PlayStation and Sega Saturn might have colored Tecmo's goals in the mid-'90s.
But what if? What would have happened?
Boulanger offered a predictable but potentially true answer: The Messenger is where that 2D series would have gone. He specifically pointed out the addition of light RPG elements, Metroid-esque design, and a gliding wingsuit as embellishments to the established Ninja Gaiden formula.
The Messenger is set to release very soon - August 30 to be exact - so we'll find out if it truly does live up its inspiration in due time. It's encouraging to see dormant concepts and ideas return, featuring new twists baked in from fresh minds. The Ninja Gaiden NES games are, even if you hate the difficulty, important, well-made adventures and it's about time someone more deliberately brought their style forward.