We scope out one of the carrying bags and cases you can get for your Switch.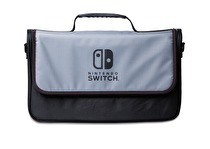 What struck me most about PowerA's Everywhere Messenger Bag for the Switch is its compact design. It's a brutally efficient and tight messenger bag, coming complete with an adjustable padded strap, that holds the essentials you need for your Switch - system, dock, wires - and little else. For the most part, that makes it a great way to carry your system, though if you want to put your Switch inside of another bag or have anything else in the bag you're holding your Switch in, it doesn't work too well.
Fortunately, the Messenger Bag comes with what, in my experience, might be the best case to store your Switch in. The hardback case that comes bundled inside of the bag fits the contours of your Switch and Joy-Con perfectly, providing a nice, pleasant resting spot for your Switch that can be stored in the Messenger Bag and in whatever bag or space your want. The only drawback to the included case is that there is an elastic strap that helps secure your Switch in place, and that strap left a mark on my Switch's screen protector (also from PowerA). To compensate, I've resorted to not using the strap to secure my Switch. That seems to be totally fine and I have seen no ill effect on my Switch in the case without the strap.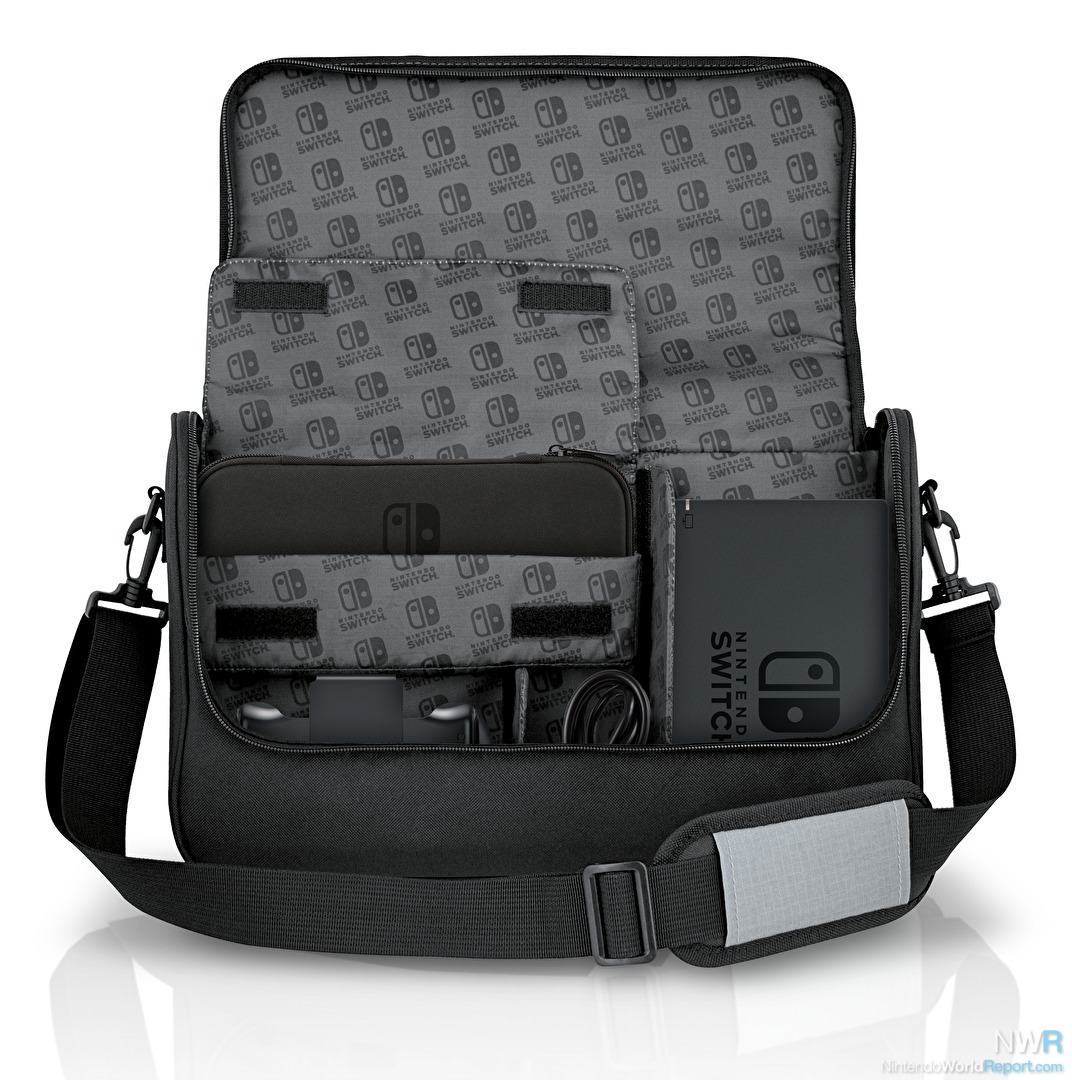 I haven't seen the full gamut of Switch carrying bags, but this one from PowerA is encouraging me to stop the search here. This bag easily holds all of your necessary Switch items, and the included case is excellent. Would definitely recommend you get this bag for the next time you're at a rooftop party and you just want to play some Wizard in 1-2-Switch. Or, more realistically, for bringing with you so you can play Zelda at work.