Check out photos and videos from the concert!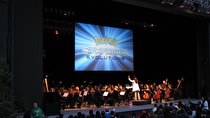 It's hard to believe it's been almost 20 years since Pokémon first arrived on the Gameboy, and the series shows no signs of stopping. With the recent success of other video game concerts like the Legend of Zelda, it was only a matter of time until trainers everywhere got to see their favorite series on stage too.
Pokémon Symphonic Evolutions just started its tour and is already off to a great run. Music from every game, and the animated show, are beautifully played by a full orchestra. The show is produced by Princeton Entertainment, in partnership with Live Nation Entertainment, and is officially endorsed by Nintendo.
I was able to see the show on July 11 at the infamous Greek Theatre in Los Angeles which featured their resident orchestra. It's an outdoor venue, with the concert scheduled to play rain or shine, so thankfully we had clear skies.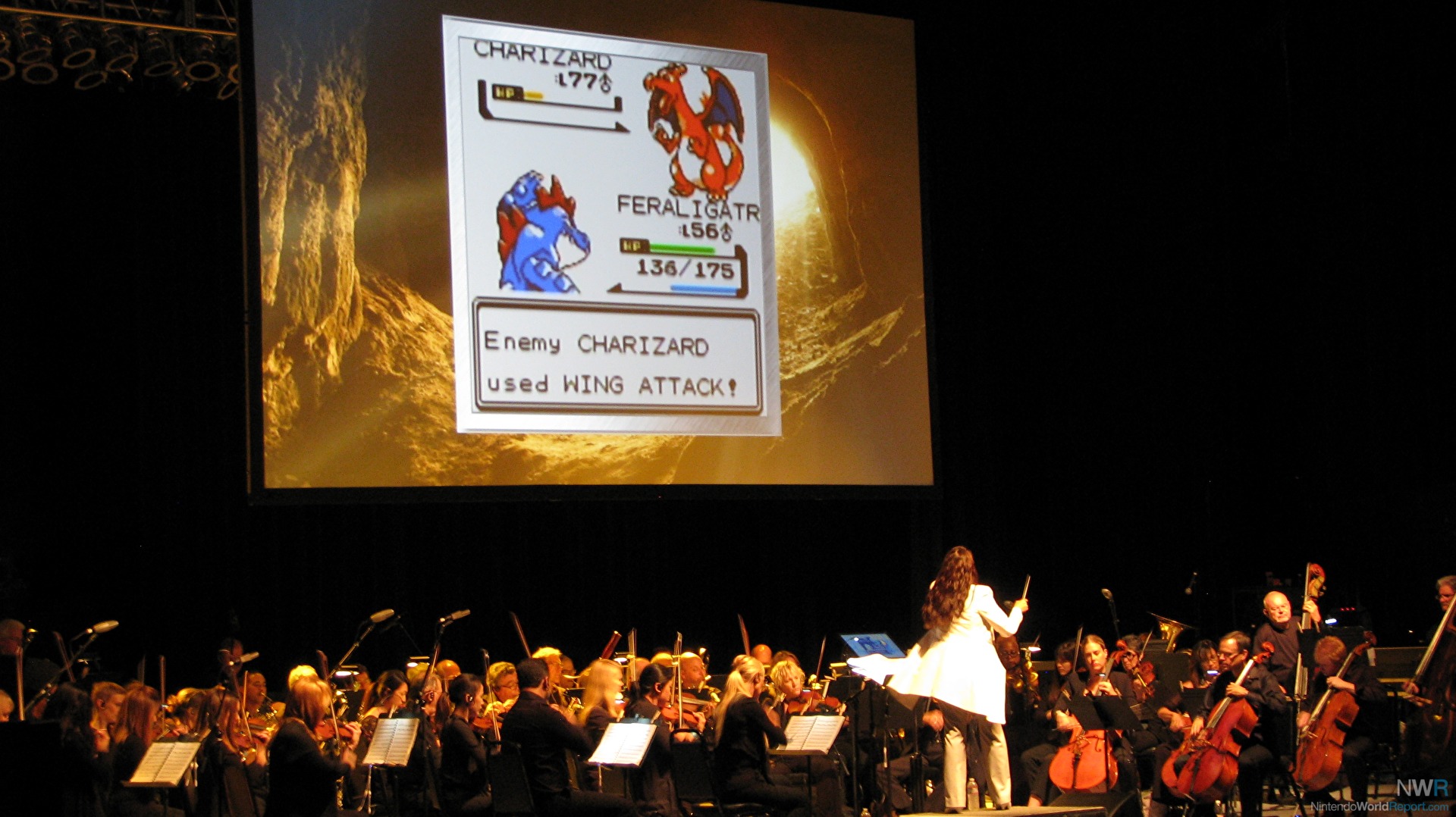 Just in case you thought this might be a basic re-do of some 8-bit tunes, prepare to have your ears blown away. These are all new orchestral arrangements that take you through the nostalgia of the old games and punch up the excitement to eleven. Some pieces, like Pallet Town, are simple, beautiful, and serene, while Pokémon Gold and Silver's gym battle montage was intense, filled with brass and drums.
Everything is perfectly timed to key moments or montages from the games on large overhead screens. Small effects are added to the video, such as background animations mirroring a Pokémon's attack, or vast striking landscapes.
The thing that really makes the symphony special though is the fans. The moment you walk in the venue, you're surrounded by fellow Pokémon trainers. From casual Ash Ketchum hats to full on costumes, this is a crowd that is bringing the energy, and conductor and orchestrator Susie Benchasil Seiter loved it. Egging on the crowd, tossing in a Master Ball beach ball, this is someone who loves what she is doing.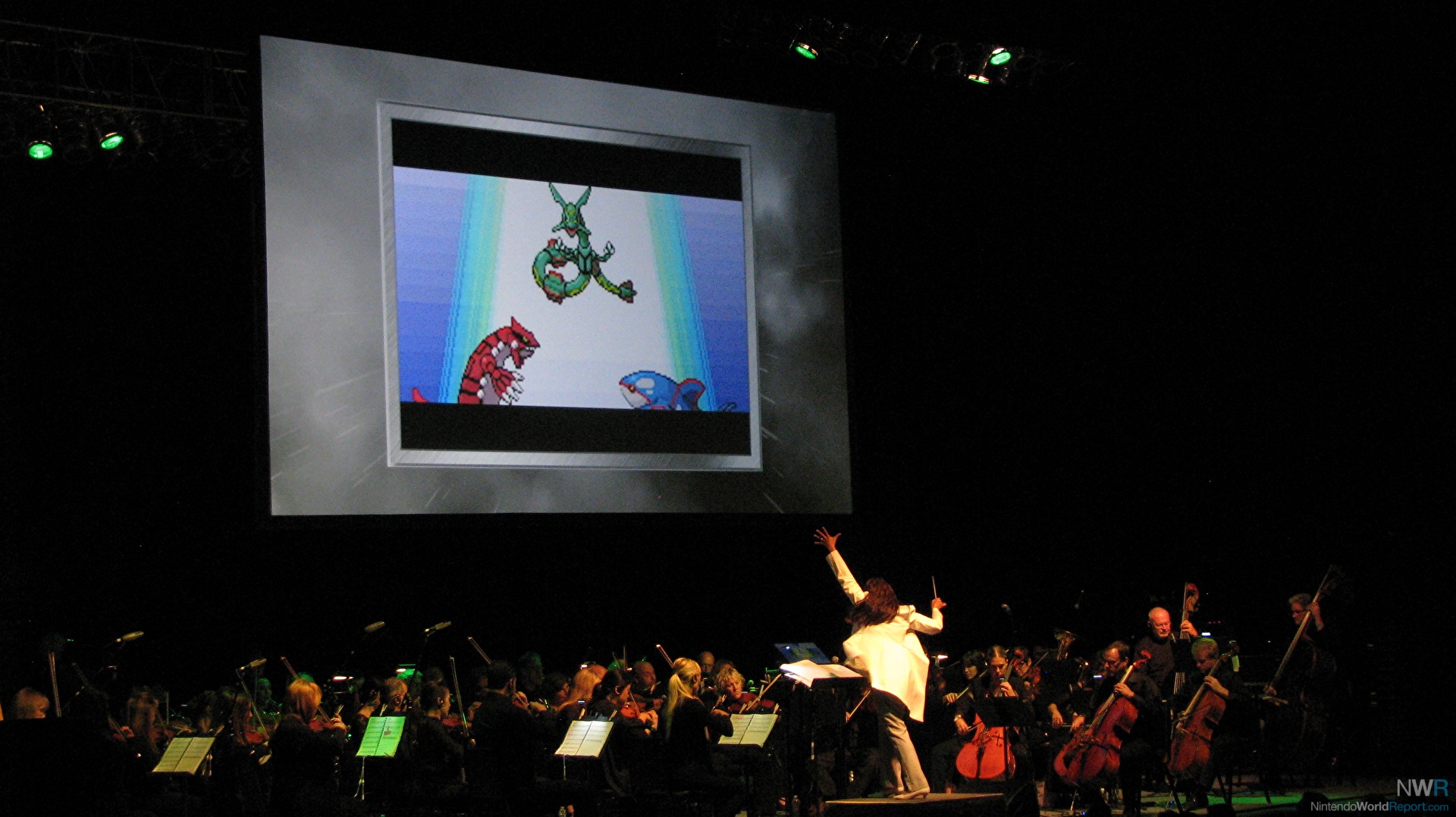 The excitement runs through the whole performance, from fans yelling out their favorite starter when Red is deciding on the screen (you'll have to see the concert to find out who wins), to the very end when Susie plays the anime's theme song and asks the audience to sing along. It's a great feeling to relive everything you loved from the series, as well as some groan-worthy comedic moments, with others who share your enthusiasm.
The symphony will tour throughout North America until November when it arrives in Australia. There are a few more North American shows from December to February, and then the tour will travel through Europe during spring 2016. And for those of you interested in merchandise, the pickings are a bit slim, with only a Pikachu plush, a shirt with the show's logo, and some posters to choose from, but the items do commemorate the show well.
To find tour dates and locations for Pokémon Symphonic Evolutions, be sure to check out pokemon-symphony.com.
Check our our video featuring music from the performance and our photo gallery below:
Photos by Kristine Keller