Time to remember one of gaming's most simple but useful accessories.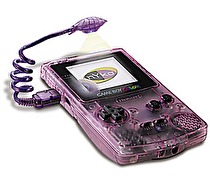 Upon its release in 1998, the Game Boy Color was behind technologically in the handheld gaming market. The new, 8-bit, limited-color Game Boy may have been a feat for Nintendo fans, but handhelds that were almost a decade old, such as the Sega Game Gear and the NEC TurboExpress, already featured color. While Nintendo was finally catching up with color-displays on their newest handheld, there was still an arguably important feature that was absent from the system that the aforementioned handhelds also had: a backlit screen.
As an eleven year old, I experienced much despair when the sun would go down during one of my brother's baseball games and I couldn't continue playing Game and Watch Gallery or Bust-A-Move. I dreamed of being able to play my Game Boy Color at night. I thought this dream would never be realized, until the light came.
Many accessory makers tried to come up with creative solutions to lighting issues. Some might recall the Handy Boy accessory by STD Entertainment. This behemoth, while essentially taking away the portable quality of the original Game Boy, added a magnifying glass with a screen light, stereo speakers, and an oversized button overlay.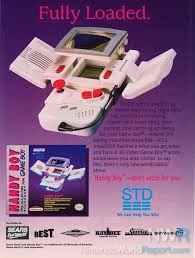 While this accessory was impressive to my seven-year-old self, it did not work very well as a light source, and I had to upgrade my Game Boy's method of travel from my pocket to a camera bag meant for a big old SLR camera.
As mentioned before, this issue was not resolved when Nintendo released the Game Boy Color, but a solution was around the corner. In 1999 Nyko released their Worm Light. This accessory hooked in to the accessory port on the left side of the Game Boy Color which powered a single LED light that lit up the Game Boy Color's screen.
What set the Worm Light apart from other solutions was its portable size and adjustability. The Worm Light could go anywhere you wanted to take your Game Boy Color. The light was bendable so users could adjust the position of the device to suit them. Most important of all is the opportunity for Game Boy Color owners to express themselves through a selection of several loud colors.
The device was so popular, it quickly became Nyko's all-time best seller. It was truly a must-have for Game Boy Color owners. When Nintendo once again neglected to include a light with its first generation Game Boy Advance, Nyko stepped up once again and filled the void with a new set of GBA Worm Lights.
I don't exaggerate when I say that, to me, the Nyko Worm Light is the greatest video game accessory of all time. It completely changed when and where I could use my Game Boy Color. The device was beautifully simple, and its personality meshed perfectly with the system.
Nintendo has been providing us with backlights in portables since the Game Boy SP. It is easy to overlook the contributions of the Worm Light now that we are spoiled with the bright backlight of the Nintendo 3DS. But, if you still have a Worm Light, fire up your GBC, plug in that Worm Light and let it know that you are thankful for its place in handheld gaming history.
Please post about your Worm Light memories in Talkback. What color light did you have? What game did you primarily use it to play?