An exercise game gets a physical release.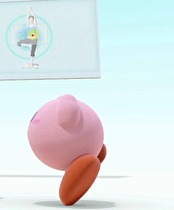 The new year is always an exciting time for people who hold a fascination with numbers. Those people get to tell you all fun facts about what 2014 really means while you ponder your existence. Also new games.
---
Wii U
Wii Fit U (With Fit Meter) - $49.99, January 10
Wii Fit U (With Fit Meter & Balance Board) - $89.99, January 10

The first big Nintendo release of 2014 is a game that has actually already been out for a few months. Wii Fit U is the newest title in the exercise gaming craze and, from all accounts, is the best. Our own Scott Thompson gave it a 9 and probably had some good reasons for the high score. I wouldn't know since I don't like games that judge me.
Wow, with Wii Fit U out what else could Nintendo have to amaze us with? The start of 2014 means the start of a whole another year of some good, and plenty of bad games.