With the Wii U looming, the staff of NWR comment on the condition of their Wii.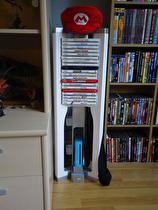 Simultaneously an unexpected commercial smash and a critical whipping boy, the Wii hasn't exactly had the smoothest lifespan. The six year old console was a step behind its competitors in tech right from the start and experienced long lulls between noteworthy games. Making matters worse, this final year before the launch of the Wii U has been bone dry in terms of software, with the only exception being Xenoblade Chronicles and The Last Story finally arriving in North America. The old white box isn't drifting quietly into the night; it has been buried alive.
Despite a great library of games, the lack of serious support in 2012, as well as some hardware issues, got us talking about what it is our Wii consoles are doing these days. Below, you'll find write-ups from a handful of Nintendo World Report editors who share the current status of their Wii consoles. From barely functioning and barely used to recently acquired and constantly running, these stories relay the experience of Wii owners who are all waiting on the console's death knell: the release of the Wii U.
Scott Thompson's Wii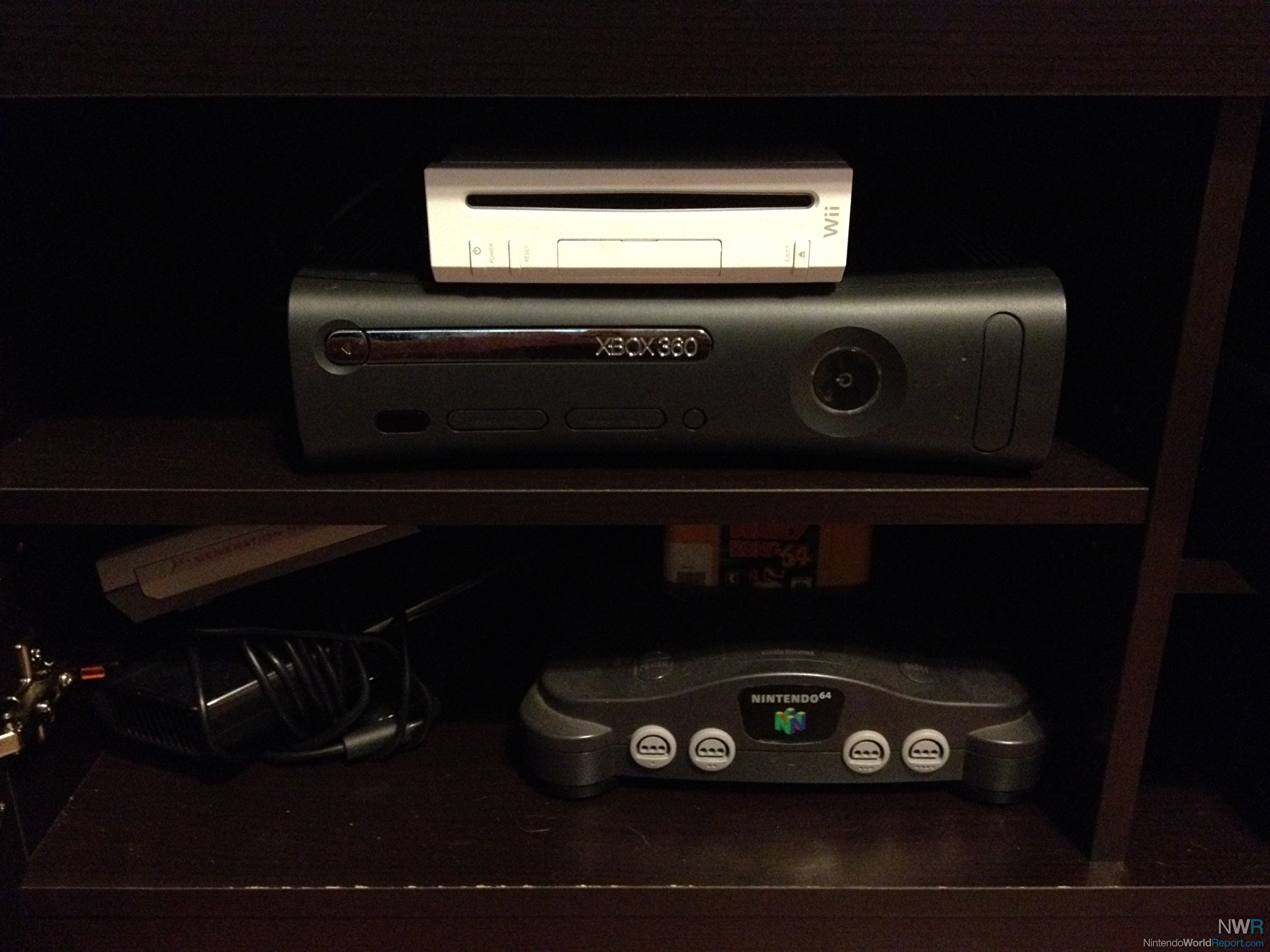 My Wii, seen above completing the Wii360 meme, has had a good, long run. This is technically my second Wii; the original launch day unit I purchased bricked with the first system update, and a week later I received this new one from Nintendo of America. The console has traveled from my mom's basement to my first apartment and now rests in the living room of my house, awaiting retirement. Unfortunately, a few months ago, it lost the ability to read dual-layer discs, which means it can't play the likes of Xenoblade Chronicles or Skyward Sword, but it's still good for some Donkey Kong Country Returns and New Super Mario Bros. Wii. It will remain in my entertainment center, hooked up and ready to go, until the Wii U arrives.
Nicholas Bray's Wii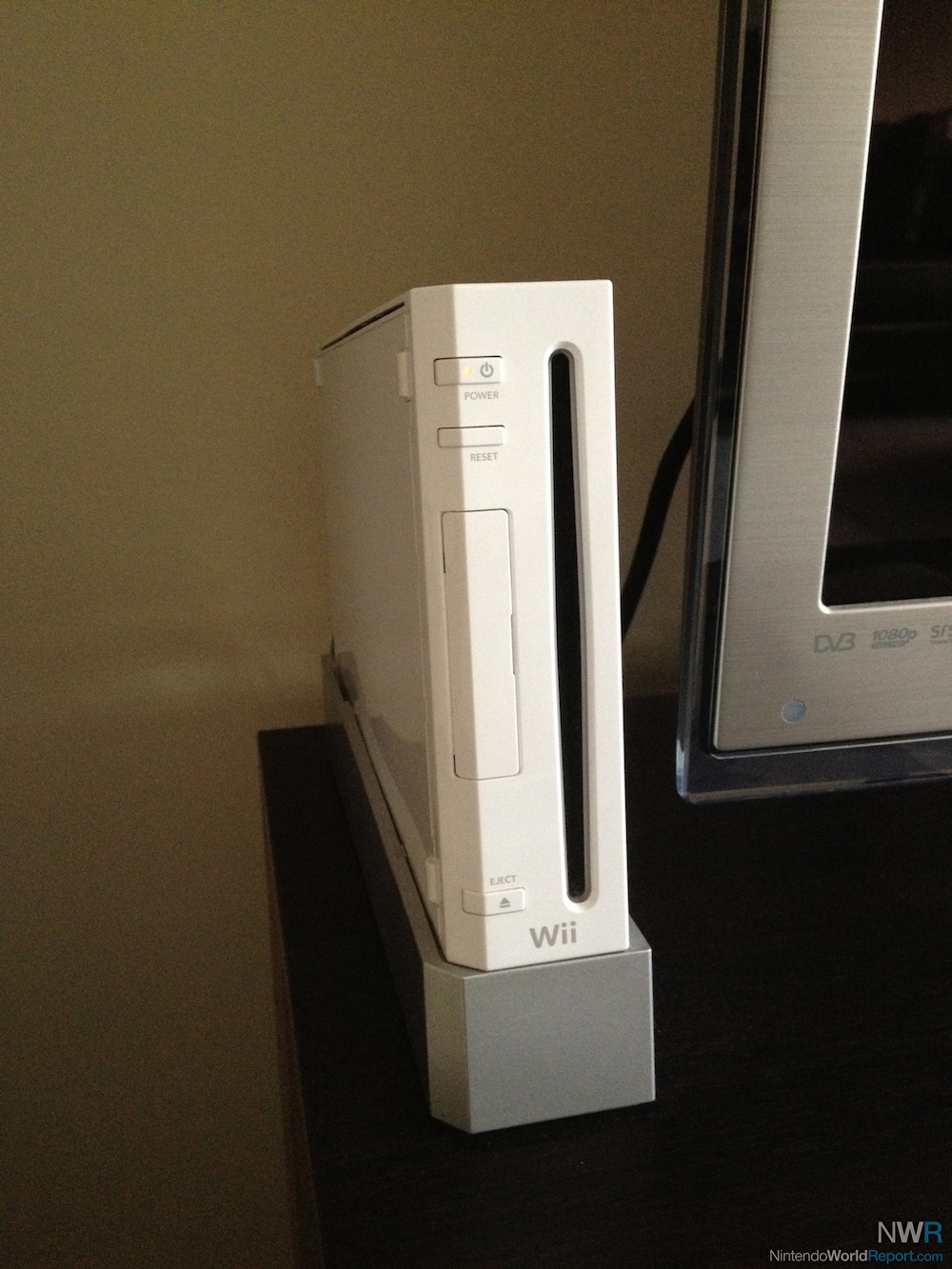 My Wii has been hooked up ever since the launch. The console itself has continued to work perfectly for me and has served me well over the past five or so years. Granted, my Wii actually hasn't been used as heavily as my Cube and N64 were, but I have still managed to use it quite a bit and have amassed a fairly large collection of games.
Andrew Brown's Wii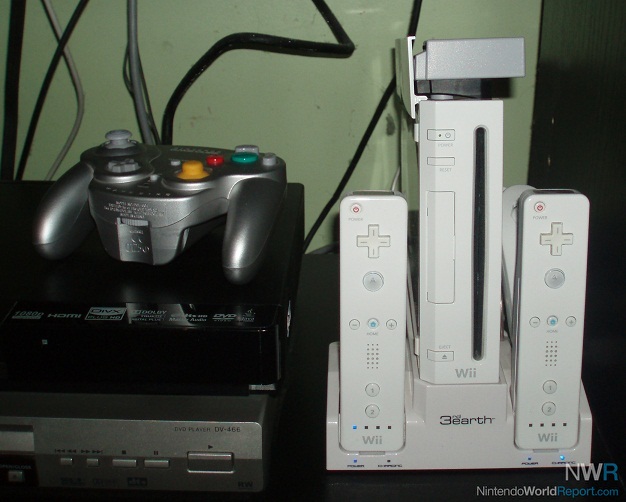 My TV has three consoles and two disc players hooked up to it, and I can still safely say my Wii is the most used of them all. I got it back at launch, and it has been hooked up and in use ever since. It went to the repair shop once when the disc drive started buzzing loudly and giving read errors, but apart from that, no problems. On the software side of things, yes, I do have Homebrew Channel installed so that I can play and review import games and run translation patches (Fatal Frame 4, baby!), and I keep a 16gb SD card in there to hold a multitude of Virtual Console games and experimental homebrew software. No HDD loaders; winners don't pirate games. I've been using the 3rd Earth remote charger for close to three years, saving a fortune on batteries since then! It's the console of choice for running my GameCube collection as well - check out the sweet Platinum Wavebird I got from Japan!
James Dawson's Wii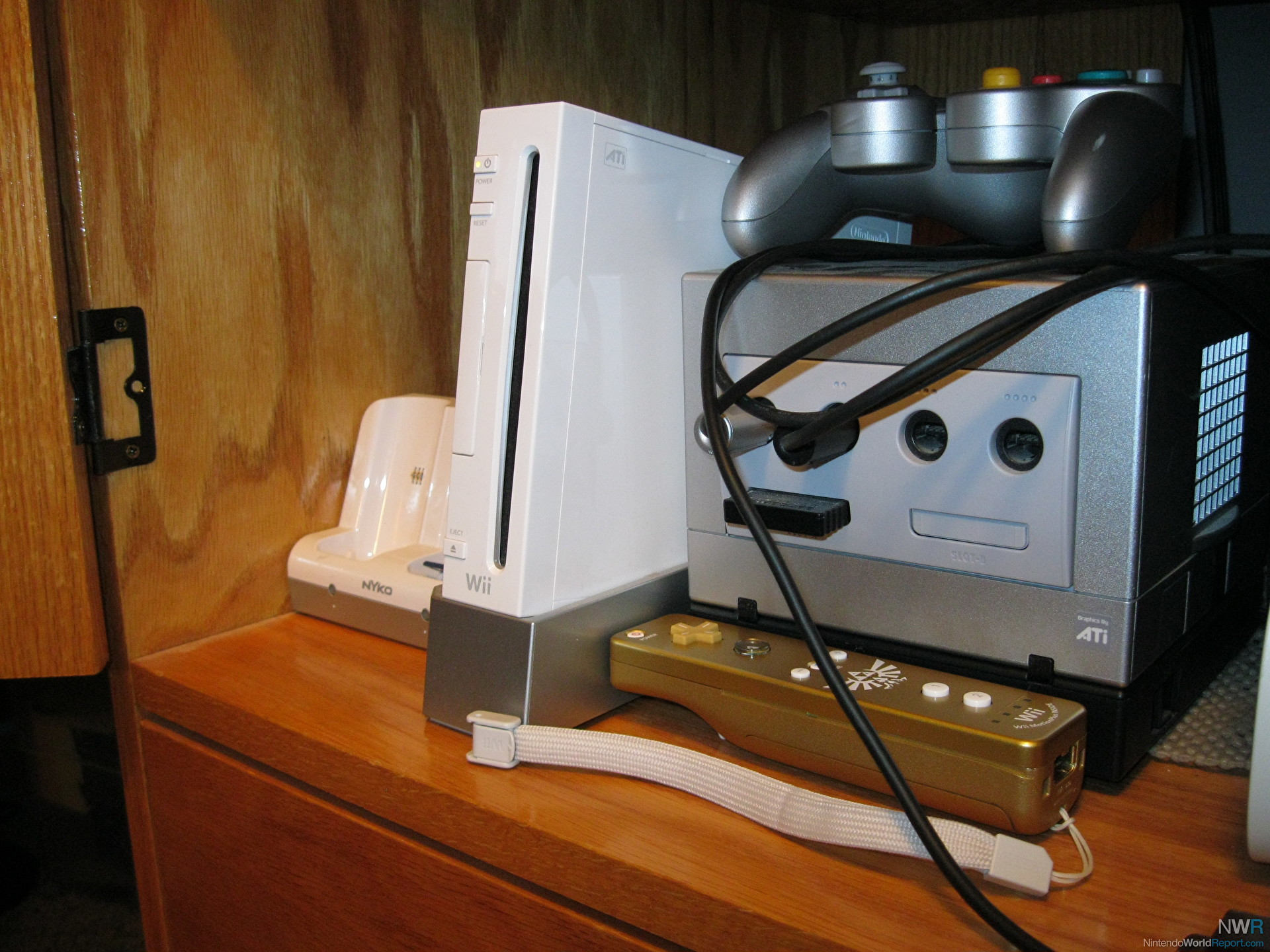 My launch system is still running strong, with no signs of stopping anytime soon. And unlike many Wii systems, mine hasn't had a huge amount of time to rest. With 42 games and counting, it's my most played console, despite the fact that I own both a PS3 and an Xbox 360. Only my handhelds get more use than my Wii.
David Egolf's Wii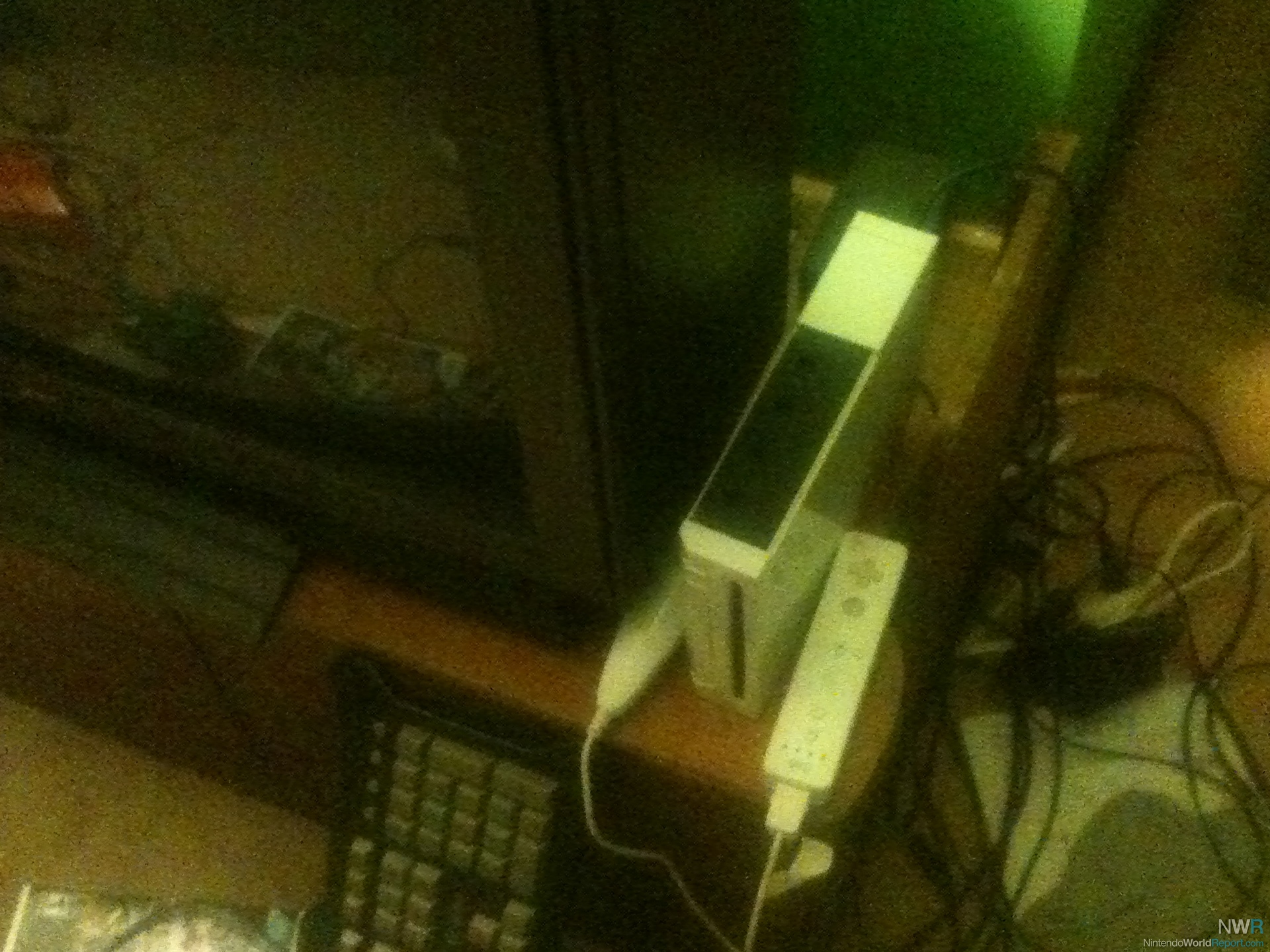 Not the most exciting story, but I just ended up in possession of a Wii and a few games yesterday. I've had it hooked up since then and have been hard pressed to find time for anything else. Haven't had any time for any fancy unlocking/homebrewing, but I have been enjoying netflix without the need to either use my phone or laptop.
James Jones's Wii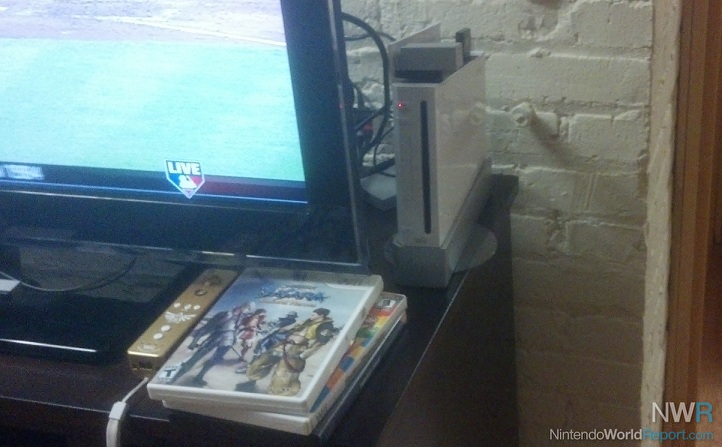 My Wii is a launch day unit. It's currently hooked up. I played it yesterday. I've been engaging in the pursuit of games I missed. For the last year it has been sustained by import games.
Josh Max's Wii
I got my Wii within the first week of launch. The bad boy has seen some action, lemme tell you. Currently my TV is hooked up to my Wii and PS3 and my Wii has seen far more playtime to date. No HDD loaders or Homebrew channels over here. The old boy's never seen a repair shop, either. He never needed it. It's my go to console for GameCube games, although I don't always turn to it when I wanna play some N64. I have, however, gotten as many Mario Party games on it as possible. My Wii's been yelled at so many times over coins and stars that it's almost laughable. Almost (coins and stars are no laughing matter). The old boy's lasted me quite some time. Gotta say, I've been pretty pleased.
Zach Miller's Wii
| | |
| --- | --- |
| | |
No good thing lasts forever. Sometime in 2010, my launch-day Wii decided it just couldn't go on living. It refused to boot past the "Press A to continue" screen. Sometimes it wouldn't even get there. It wouldn't read disks. It wouldn't boot from the SD card. It wouldn't play VC or WiiWare games. Clearly, something was horribly wrong. Knowing that I'd face a steep repair fee were I to send in the ailing system, I hopped instead on a wholly original plan: purchase, on Black Thursday Night, a studious new blue Wii at Wal-Mart that didn't have GameCube support. My plan was to simply tell Nintendo of America my plight, whereupon they would surely just transfer whatever they needed to transfer from my account to my new blue Wii. After the purchase, I called NOA and spent a long time talking to three different people only to find, to my horror, that they couldn't simply transfer my digital content, but instead, I would have to send in the old Wii for repairs—which I was trying to avoid. But they did agree to give me a significant discount (as it was my birthday) and waive the shipping fee. I got my white Wii back five days later—a stunning turnaround. Happy as a clam, I booted up my rejuvenated Wii only to witness shock and horror: my VC and WiiWare games were gone. All of the save information—for ALL MY GAMES—was gone, though I was able to re-download all of my digital games. I never took back the blue Wii. It was only $100, and it looks really cool. Both systems have separate purposes now. I only play digital games and GameCube games on the launch Wii, and I only play disc-based games on the blue Wii. My hope is that, with two systems sharing the workload, both of them will last longer than either one would on its own.
***
Those are our stories, but what about you? Be sure to tell us about the state of your Wii in the comments!