Get a look at some challenge stages for the upcoming Kirby's Dream Collection and more!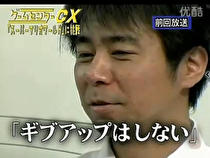 It's a bit of a light week in terms of game software, but there are enough videos to take up your time if you own a Nintendo 3DS in Japan. Here's what we got:
3DS Downloadable Software
ARC Style: Yakyū!! 3D (ARC Style: Baseball!! 3D) – 500 yen
Virtual Console
Bomberman GB3 (Game Boy) – 400 yen
DLC
Theatrhythm Final Fantasy (4 songs) – 150 yen each
Video Content
There's a pretty big push for the upcoming Just Dance Wii 2. To be clear, this isn't a simple port of the existing western version of Just Dance 2. Like its predecessor, which was released last October, Just Dance 2 is full of Japanese songs people here love and are familiar with. Of course, there are some western tracks, but most of the songs appear to be from Japanese artists. On the eShop, there are a few videos showing off some of the songs, including Go Go Summer! by Kara (a South Korean girl group in Japan) and Maru Maru Mori Mori from the Japanese drama Marumo no Okite.
There were commercials for a number of other games. Rune Factory 4 had a trailer showing in-game combat and a few sequences from animated segments of the game. There are two new commercials for Level-5's Time Travelers with a focus on the theme that the game is basically like playing a piece of cinema. Lastly, there is a preview of the latest release of Theatrhythm DLC and a new bite-sized episode of Game Center CX with Arino tackling a challenge stage from Kirby's Dream Collection.
There is one odd addition to the video section this week, and just for the 3DS in general—a Doraemon game focusing on helping children study. The game is full of mini-games but its intention is to help kids be engaged while learning.
Concluding Thoughts
I think I should really think about changing my nickname on the Famicast to "eShop Lite," because this is another week where my eShop purchases are minimal. Honestly, though, apart from Theatrhythm DLC, there really are not a whole lot of software calling my name. As I mentioned above, though, the video content is always enough to get me by. The newest Game Center CX episode was really interesting and gives an awesome look into Kirby's Dream Collection's challenge stage, which, up until now, remained somewhat mysterious. Thanks to Daan Koopman's mad skills, we have the video below for your viewing pleasure. Be sure to check it out!