Andrew checks out the Super Mario Spectacular.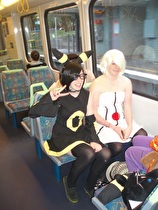 The Nintendo Experience is the place to be in Melbourne for special gaming events. There are regular Pokémon tournaments held, there's always a selection of top-tier games on show to play, and their midnight launch parties for anticipated games are renowned for being great fun.
To help stave off the cold winter chills these school holidays, the store has a lineup of activities for fans of all ages, and first on show was the Super Mario Spectacular last Saturday.
An email from Nintendo to all their mailing club members advertised a day of taking a tour through a series of Mario classics to earn a showbag full of goodies. A cosplay competition was scheduled for 2 p.m., and game prizes were up for grabs throughout the day.
What actually took place was not quite what I expected...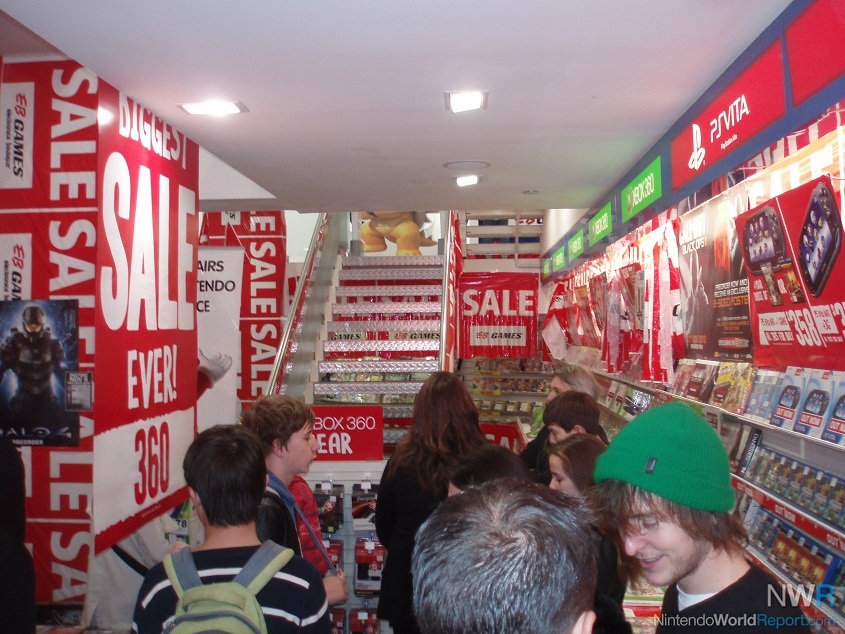 Lining up in anticipation
Visitors to the store during the event got a Super Mario lanyard with a Mario "M" logo card featuring eight boxes on the back. The idea was to play each of the eight Mario "classics" on show and get a stamp in each box, then retrieve your showbag full of Mario goodies. These classics were not as classic as they were made out to be—the five Wii consoles upstairs had Mario Party 9, Mario Kart Wii, New Super Mario Bros. Wii, Super Mario Galaxy 2 and Super Mario Bros. on Virtual Console.
A set of 3DS systems were hooked up with demos of Super Mario 3D Land, Mario Kart 7 and Mario Tennis Open. Where were classics like Super Mario World or Super Mario 64? In another castle, I suppose. As people were gathering to play the games on show, random competitions were held to hand out Wii and DS games as prizes.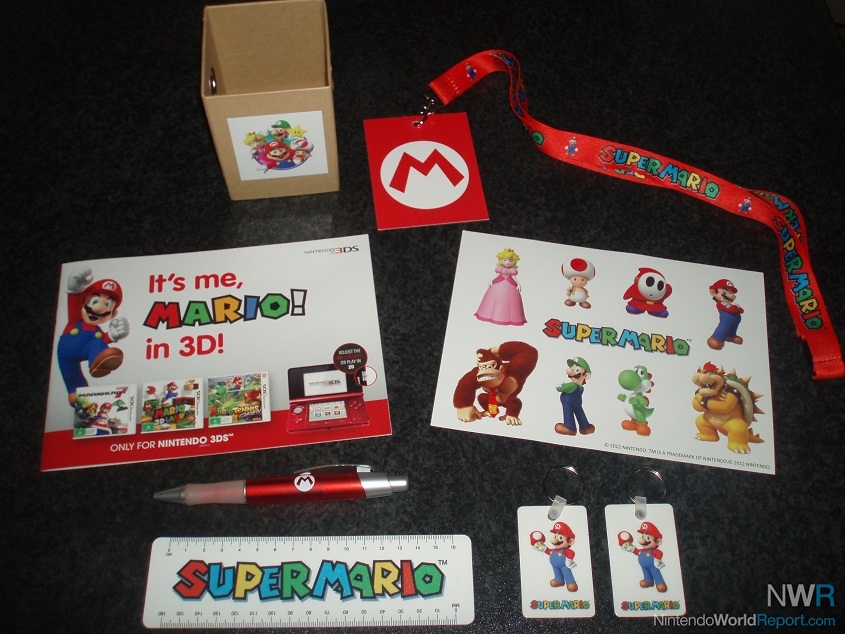 The swag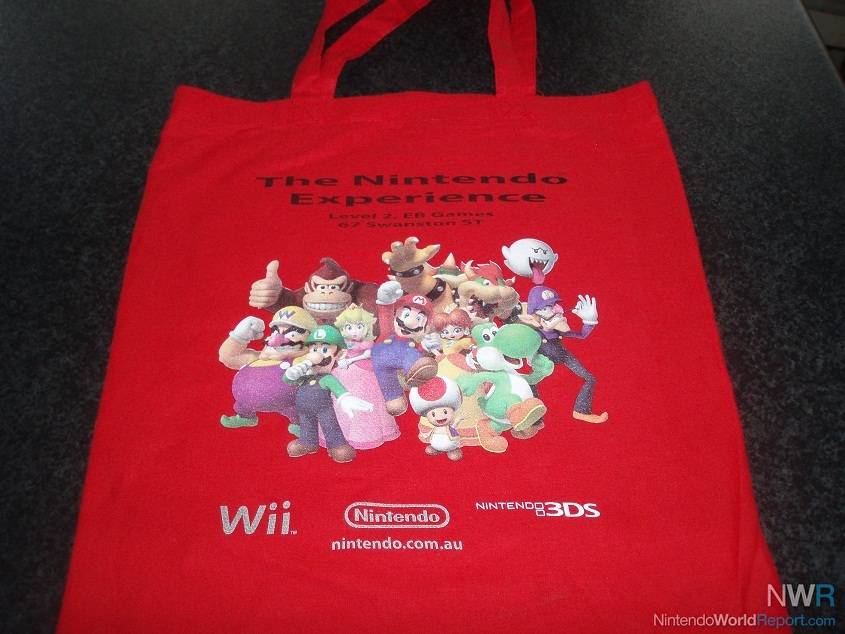 The bag
The showbag consisted of a red cloth tote bag featuring the Mario cast, a cardboard pen holder, an "M" logo pen, Super Mario ruler, a sheet of Mario character stickers, two plastic key chains, a booklet advertising the latest 3DS Mario games, and a poster showing Mario Party 9 on one side, and Mario Tennis Open on the other. Nothing too exciting, but some nice little freebies nonetheless.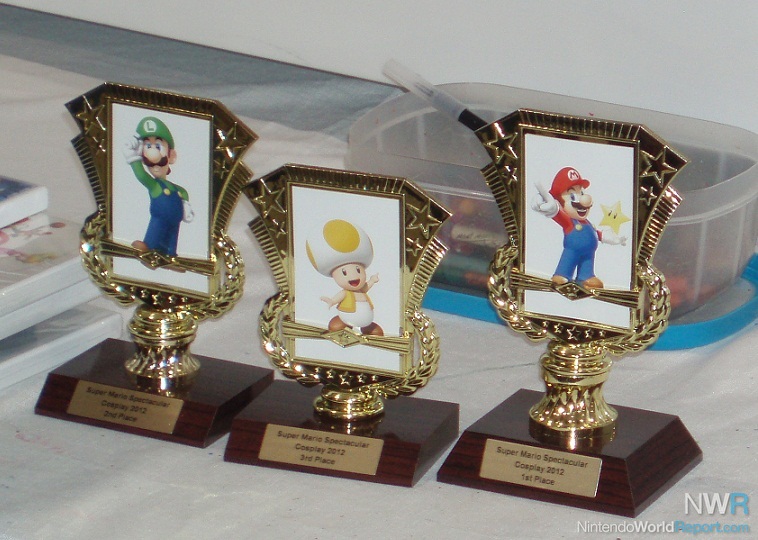 Time for cosplay!
By the time the cosplay competition rolled around, there were all of five people dressed up—two young Marios, a Navi, an Ash Ketcham and a last-minute Magikoopa. The small turnout could be attributed to the rather poor timing of the event, which had been scheduled on the same weekend that Oz Comic Con was taking place just across town. I actually saw more cosplayers on the train ride into the city than I did all day at the Nintendo Experience. Anyway, the top three costumes won trophies (with young Mario grabbing first place for being the most relevant to the day), and each of the contestants went home with a free game.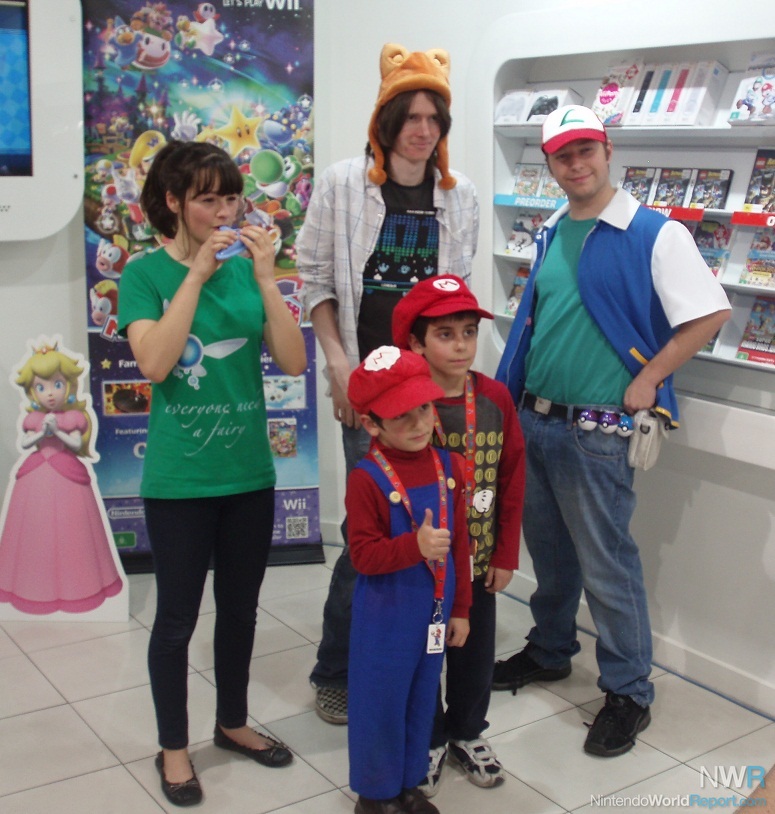 Dude, a Tanooki hat doesn't count as a costume!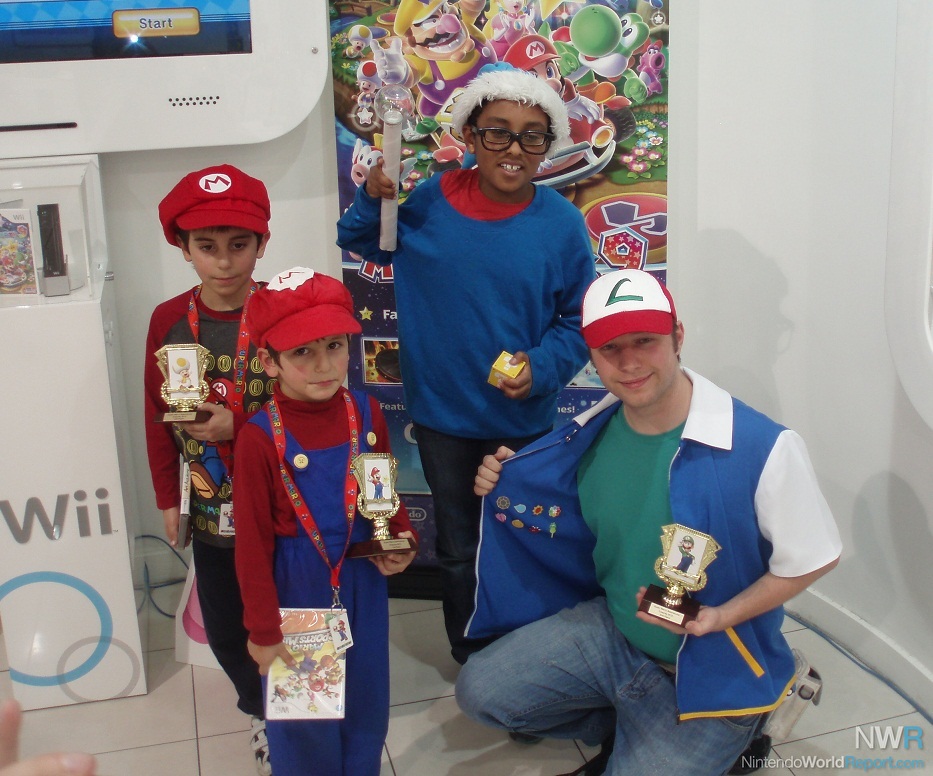 The contest winners
Overall, the events for the day were a little lackluster, but it was still a fun outing. Those heading to the city in the next few weeks may want to check out the upcoming events—a Mario Tennis tournament on July 4, a Smash Bros. Brawl tournament on July 7, a Super Mario Bros. Coin Challenge on July 11 and a Pokémon Black and White tournament on July 15. Each event promises trophies and game giveaways, and throughout the whole school holidays there's a Super Mario colouring competition held in store for the kids.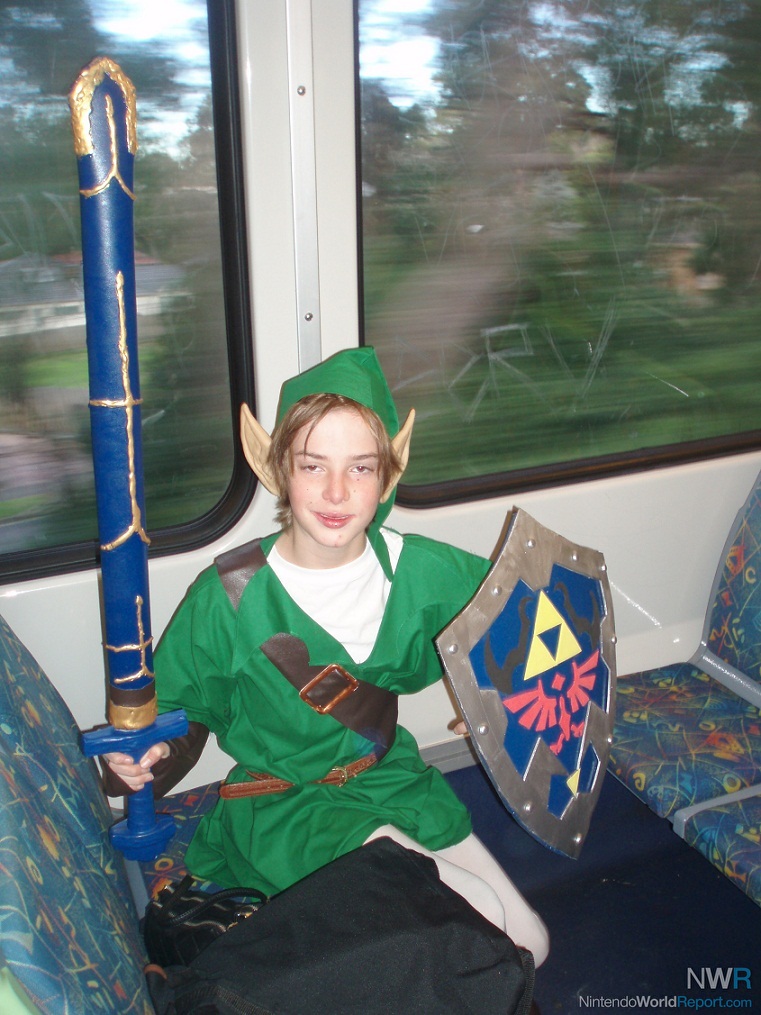 So jump on a train like Link does!