What are the origins of the Mutant Mudds developer?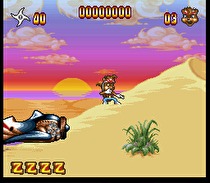 For most people March 5, 2007 was a regular day. The seemingly auspicious Monday was the day that Renegade Kid, headed up by video game veterans Jools Watsham and Gregg Hargrove, revealed The Ward, which would later become known as Dementium: The Ward. The horror-themed DS first-person shooter, which drew inspiration from series such as Silent Hill and Resident Evil, was the company's first game, and at GDC 2007, nearly five years ago, it was on display for many publishers. The company's inaugural press release trumpeted the qualities of the game, as Watsham and Hargrove talked of how the title pushed the DS to the limits.
Dementium attracted numerous publishers, but the young company settled on upstart publisher Gamecock. "We decided to go with Gamecock because they were experienced, passionate, and exciting," Watsham said. "In many ways they mirrored what Renegade Kid is about, which is having fun while making fun."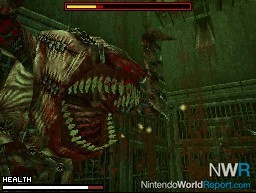 Gamecock was a paragon in the world of publisher dominance. They let developers more or less run the show, owning their own IPs and being a lot more involved in the full process of marketing and promotion. "Our mission was simple: We felt like there was a void for original games from independent developers," Gamecock Co-founder Mike Wilson said in an interview with 1UP.com last year.
Unfortunately, the floor fell out on Gamecock quickly. Dementium: The Ward was one of the few titles the company launched before they were acquired by SouthPeak Interactive and the remainder of the Gamecock portfolio was unceremoniously launched, including Red Fly Studio's woefully under-marketed Wii gem, Mushroom Men: The Spore Wars.
Gamecock's failure didn't stop Renegade Kid, though. It had taken Watsham more than 15 years to go from staff writer for the The One, a UK-based print magazine focused on Amiga and Atari ST games, to co-owner of his own game development company. "I didn't get the job [at The One] because of my writing skills," he recounted. "I was enthusiastic and cheap."
From age 13, Watsham's goal was to make his own games. Growing up in the UK, he spent his time with the ZX Spectrum and Commodore 64 (computers that were popular gaming machines during the NES' heyday in North America). Unlike the NES, the Spectrum and Commodore 64 allowed players to make games as well as play them. He fooled around with the systems, and later moved on to the more powerful Amiga and Atari ST, which he would later cover at The One.
"When Shoot 'Em Up Construction Kit (SEUCK) was released in 1987, I was in my element," he recalled. "I was able to draw my own characters and backgrounds, set scroll speeds, walk speeds, and define all manner of other parameters to customize my own gaming experiences."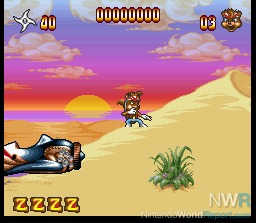 His enthusiasm carried him over to Iguana Entertainment by 1993. His origins were with art, as he worked on a variety of games, ranging from Aero the Acrobat and Zero the Kamikaze Squirrel to the console version of NBA Jam. Zero was actually his first leadership role, as he maintained the quality of the pixel art for the game. Despite the platformer similarities, neither Aero nor Zero inspired Mutant Mudds. "My focus was purely on the art in those days, and even though that experience helped me improve on my pixel craft, the art style in Mudds is very different."
Iguana morphed into an Acclaim-owned studio over the years, with a good sub-section of the company leaving to form Retro Studios, and Watsham rose through the ranks. On the Nintendo 64, he was Lead Designer/Project Manager on Iggy's Reckin' Balls and South Park: Chef's Luv Shack.
"[Chef's Luv Shack] was a nightmare project, really. We had no time and an army of people to make it happen. Not really an ideal scenario for quality," Watsham said. "I think it turned out decent in spite of the conditions. We had fun making it and coming up with absurd ideas for the game."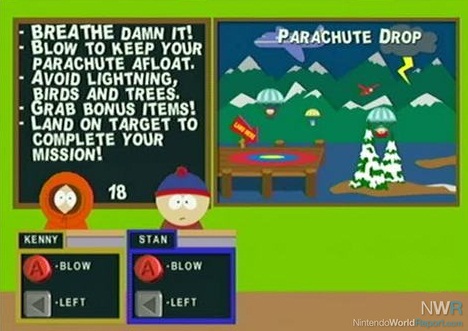 Chef's Luv Shack, in a way, also showed off a keen love for video game history. The mini-games inside the demented party game were mostly inspired by classic games. There was Asses in Space, the Terrence and Phillip-themed Asteroids clone, Bad Kitty, a Donkey Kong-inspired game featuring Cartman's cat, and Parachute Dropping, which was fundamentally a competitive version of Balloon Trip.

After a few more years at Acclaim, Watsham and Hargrove formed Renegade Kid, and released their first game, Dementium: The Ward, with Gamecock. Unfortunately, that was all they did with Gamecock.
"I don't have any ill feeling towards the Gamecock guys. In fact, we often chat still," Watsham said. "The main blow to us when Gamecock was purchased by SouthPeak was the cancellation of our Wii/DS project, Son of the Dragon. That was not Gamecock's decision."
While the cancellation of Son of the Dragon likely still stings, Watsham called it a "wise move" by SouthPeak at the time, chiefly due to the lack of an audience for a Mature-rated game on the Wii. The concept of the game was, in Watsham's words (courtesy of 1UP.com), "A 'good' 3D Castlevania where you are Dracula, with a focus on responsive combat, solid gameplay camera, light RPG elements, and a rich world of wickedly diverse landscapes, enemies, player weapons, and abilities." Basically, the concept of this game sounded freaking awesome.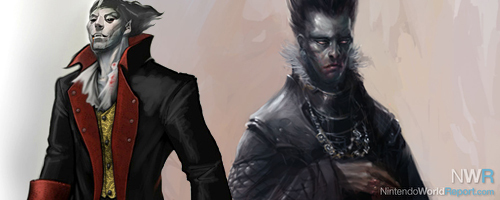 Since Dementium's release, Renegade Kid released two more DS first-person shooters Moon (with publisher Mastiff in 2009) and Dementium II (with Southpeak in 2010). In 2011, they branched out past the niche of DS first-person shooters and released two racing titles: ATV Wild Ride (with Destineer) and Face Racers: Photo Finish (with Majesco).
"We have always wanted to develop different genres because we enjoy playing different genres. The fact that we developed three FPS titles in a row was unexpected. Who would have thought that would happen on the DS?" Watsham commented, poking fun at the perceived market of the DS. "We try to create our own path. We decided to create ATV Wild Ride for the DS, and did so mainly under our own steam before partnering with Destineer to bring it to market. This then led to Face Racers; now being a developer with racing experience under their belt."
In early 2012, the company expanded into self-publishing with the January release of Mutant Mudds for the Nintendo eShop. The game originally was a 3D platformer on the DS in a similar vein to Super Mario Sunshine, though that changed over time in an unlikely way.
"We started the development of a 2D platformer before it was Mutant Mudds, and before it was on the 3DS," Watsham explained. "It started as an XBLA title with a different character."
Watsham, curious, asked Renegade Kid's programmer extraordinaire Matthew Gambrell how long it would take to convert the code to the 3DS. Luckily, it didn't take long, so the platformer moved over to the 3DS eShop. It wasn't until Watsham toyed around with a pixel version of his beloved hero from the 3D platformer concept Maximillian and the Rise of the Mutant Mudds that Mutant Mudds was officially born again as a 2D platformer.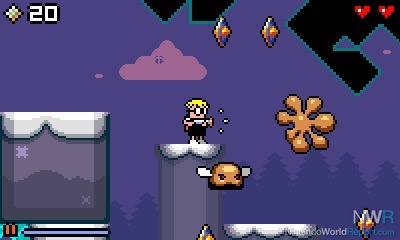 Currently, Renegade Kid's next title, published by Ignition, is on the cusp of release, as Planet Crashers 3D, based off of a Chinese browser-based MMO, is set for a March release date for 3DS. They are also shopping around ATV Wild Ride 3D, a 3DS version of their 2011 DS release. With a successful self-published download title having just been released and other projects in the works, Renegade Kid's future looks bright.
What's on tap for the future of the company in Watsham's eyes, though? "The ideal scenario would be to work with a publisher because we want to, not because we have to," he said on the prospect of moving into full-on digital self-publishing. "In the end, it's all about making great games and figuring out the best way to do that."