We all had great childhoods, all thanks to countless hours playing in front of the teevee.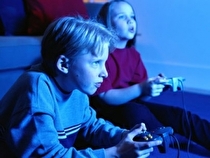 Welcome back to another installment of Staff Sez! The new year is upon us, and what better way to start it off than by looking back at our better gaming years! Leaving aside the forced comedy for a bit, we all have great memories of playing games as kid, but we have even better memories of playing games with our friends and relatives. We cried, we laughed, we cursed when we weren't supposed to and we made friends and enemies alike. Today we look back at our fondest gaming memories and bring with us our favorites.
So without further ado, let's get the memories rolling!
J.P. "Hogs the controller" Corbran said...
Perfect Dark: Everybody gang up on the guy with the Farsight
Zach "Screams at the TV" Miller said...
Man, I loved me some NES TMNT2, bro. That sh*t was off the chain!
James "Has Cheeto cheese covered fingers" Dawson said...
Jump Ultimate Stars: I played it for years with my DS-Play pals
Andrew "Is stuck with the third party controller" Brown said...
Bomberman 64 and Mario Party 1. Good times
Minoru "Screams at his mother that the sibling is being annoying" Yamaizumi said...
M.U.S.C.L.E. With your friends, no game is boring
James "Brags about his victory" Charlton said...
Super Mario Kart, green shell Vs red shell - jousting match!
Patrick "Stands in front of the TV" Barnett said...
Playing Donkey Kong Country with my brother
Daan "Turns off the gaming console out of spite" Koopman said...
Playing Mario Kart DS with my friends and family
Josh "Gets made fun of for losing" Max said...
Anytime I turned on Smash Bros on the ol' N64
Neal "Picks the worst game to play" Ronaghan said...
GoldenEye 64 - Rocket Launchers on Complex
Pedro "Cries about the game being too hard" Hernandez said...
Mario Kart 64, though I have too many memories to mention
Now, we ask YOU dear reader, what is your favorite multiplayer gaming experience?