The eShop arrived in Japan with tons of games, videos, and a 3D Classic Xevious.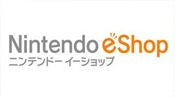 The eShop for the Nintendo 3DS launched worldwide last week with Virtual Console games, original 3DS downloadable titles, and 3D Classics. Japanese 3DS owners were treated with a plethora of titles last week ranging in genre and time of original release dates. Here is a list of titles that released with the launch of the eShop in Japan:

3DS Downloadable Titles

ARC Style: Soccer 3D – 500 yen
Othello 3D – 500 yen
3D Block Kuzushi (3D Breakout) – 500 yen
Nikoli no Puzzle Sudoku – 500 yen
Hyu- Stone - 500 yen
Mystery P.I. - Missing Film – 500 yen
3D Classics
ExciteBike (free until 7/31)
Xevious - 600 yen
Virtual Console
Super Mario Land - 400 yen
Baseball - 300 yen
Hoshi no Kirby (Kirby's Dreamland) – 400 yen
Downtown Special Kunio-kun no Jidaigeki Dayo Zenin Shuugou! - 400 yen
Phantasm – 400 yen
Rockman World – 400 yen
The Legend of Zelda: Link's Awakening DX – 600 yen
Video Content
With E3 rocking the gaming world last week, Nintendo's E3 showing was not just limited to American 3DS audiences. The eShop in Japan also had a number of downloadable titles from the show in 3D as well. as many videos available streaming in 2D and downloadable 3D game trailers. There are also a number of videos on the shop for Wii and 3DS titles such as Pandora's Tower, Biohazard: The Mercenaris 3D, and One Piece: Unlimited Cruise SP. While US owners have the chance to watch the Green Lantern trailer in 3D, gamers in Japan have access to a famous television series called Game Center CX, a show where the host goes through various challenges in old school games. There are a total of 15 segments of Game Center CX on the eShop that feature games such as Super Mario Bros. 3, Super Metroid and the 3D Classic Excitebike (which is available in streaming 3D). The segments typically run around 15-20 minutes long and are streamed in 2D.
Software Impressions
This week, with it being the first week of the eShop, I went a little crazy with purchasing software. After throwing down for 3,000 yen worth of prepaid cards, I was in and ready to make some purchases. After downloading the complimentary free 3D Classic Excitebike, I went on to purchase Super Mario Land, Kirby's Dream Land, Rockman World, 3D Classics Xevious, and The Legend of Zelda: Link's Awakening DX. Of all of the games I purchased, I spent the most time playing Xevious. This is a game that is perfect for a 3D conversion. For those not familiar with Xevious, it is a typical old-school shooter; however you are not only worrying about enemies that are airborne, you are also worrying about enemies on the ground. The use of 3D is very pronounced. There are three 3D planes, one where your ship is flying, another with clouds, and below that is a ground level. It's a wonderful use of the 3D technology and really gives depth to the levels.
Overall, the first week of the eShop offered a wide variety of content in the Land of the Rising Sun with tons of software and interesting videos to keep 3DS users busy for a number of hours. The eShop is off to a fantastic start in Japan and is showing that Nintendo is more serious this generation about online functionality.