A healthy dose of rhythm, fantasy and action for your tomodachi.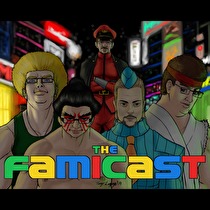 Subscribe via iTunes (Please rate and review, too!)
Boom! Although a bit belated, another Famicast is here to soothe your soul. As always, the guys start out with New Business as Danny and Matt both talk about some recent Final Fantasy titles and Ty gives us the lowdown on fighting games and more.
After the news, the Famicrew opens up some dialog about the soon to be released Tomodachi Life and the controversy that surrounded the game earlier last month. After receiving an anonymous email about the topic, the guys thought it would be interesting to give you a break down (to the best of their ability) of Japanese thoughts on same sex relationships and what it means in relation to Tomodachi Life. Be sure to listen in on this engaging discussion!
As always, if you have any questions or thoughts about the show, you can hit us up in the Talkback thread below, tweet at us at our official Twitter handle, @thefamicast, send an email to famicast@nintendoworldreport.com or visit the Questions for the NWR Japan Crew forum thread. We hope you enjoy the episode! Famicast a go-go, baby!
This podcast was edited by Danny Bivens.
Music for this episode of The Famicast is used with permission from 8 Bit Weapon. You can purchase their music and shirts from their website 8bitweapon.com
Additional music for this episode of The Famicast is copyrighted to Nintendo, and is included under fair use protection.