The E3 debut of the Switch will be very interesting.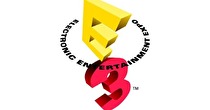 There is no question the Switch has got off to a tremendous start. The Legend of Zelda: Breath of the Wild has raised the open world genre to another level, Mario Kart 8 Deluxe has sold the fastest of any in the series and we still have ARMS, Splatoon 2, and Super Mario: Odyssey to look forward to in 2017, just to name a few.
The question is, however, can Nintendo continue this momentum? There are so many unknowns still with the Switch, such as how will the online functionality work and what will it cost? Will the virtual console be tied only to that online system? Will Nintendo finally announce a Metroid game?
We hope all these questions actually get answered during E3, but knowing Nintendo, they most likely will not. I personally think it's time for Nintendo to take a different approach to one of the biggest gaming events of the year. They need to start showing off games now, even if they are not coming out until next year or beyond. I know they have recently been bad on game delays, but that is easy to overcome: just don't announce a date, or even a year. Show a trailer, add an awesome logo or graphic and say it's coming to Switch.
Sony has done this and it only makes the PlayStation 4 look more enticing. I don't think there was one person who did not go nuts when they saw the first trailer of The Last of Us: Part 2. Yes, it won't come out until year 20xx, but who cares? The fact that it is real is what matters. Plus, it was probably going to leak at some point anyway, so why not beat the leakers to the punch? The Switch is selling now, yes, but it needs to continue to sell. I don't think anybody would have a problem If Nintendo came out and said, "Hey, we have Metroid, Animal Crossing, F-Zero, (a mainline) Pokemon, Star Fox, Punchout, and a new Bayou Billy (really stretching on that one) all in the works for Switch." I know that those won't be playable for a while, but at least I know that my $300 purchase was worth it.
This is one of the biggest E3's for Nintendo; it is, after all, the first E3 post Switch launch. With the hybrid console riding high, the 3DS still living life and the disappointment of the Wii U fading away, let's hope they take advantage of this while keeping us smiling for the future.