Selling about as well as the game they were designed for.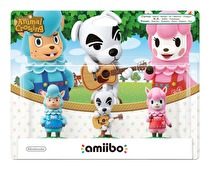 We're about a year removed from the mania over Smash Bros. Amiibo, and now Nintendo has a different problem on their hands: there are too many Amiibo for a November release. In this case, it's Animal Crossing: Amiibo Festival and their sea of boxes clogging up retail stores.
This shouldn't be a big shock – the game sold about 36,000 copies in its launch month, but it seems that Nintendo has dramatically overestimated the value of Animal Crossing characters in general. Checking Amazon's price history for the Amiibo, you see something never seen before in Amiibo: Steady reductions of price so they can get rid of the things.
(Charts courtesy camelcamelcamel.com)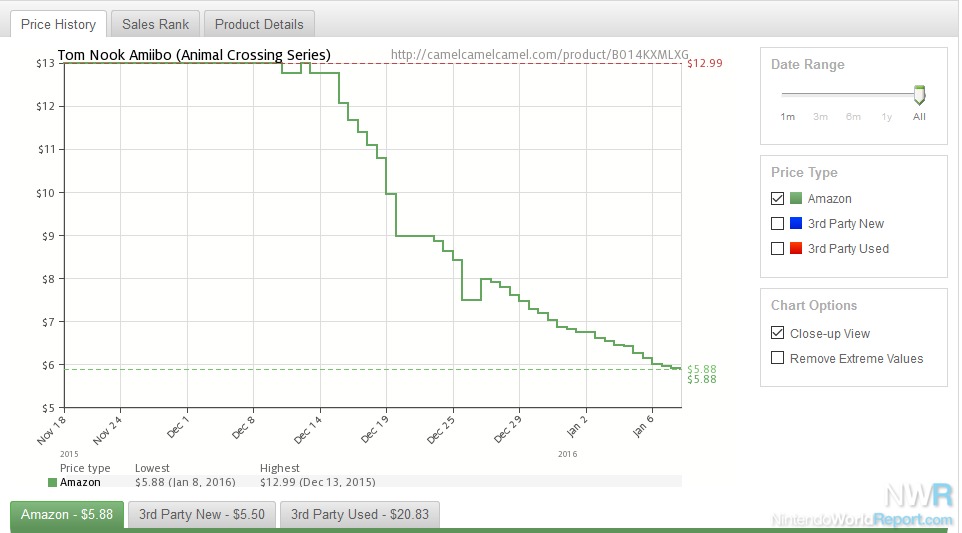 Tom Nook has been on a steady downward trend for the past three weeks: as of press time, he's below 50% of MSRP. That's a level of bomb that not even the likes of Sin and Punishment 2 or Metroid: Other M ever realized.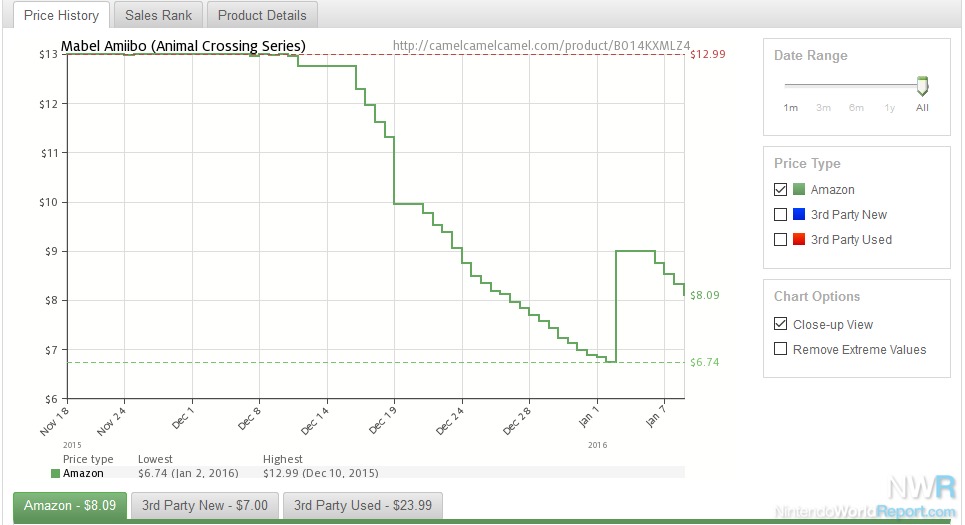 Mabel was down to $6 before going back up just after the New Year, but it's resumed losing a few cents a day since then.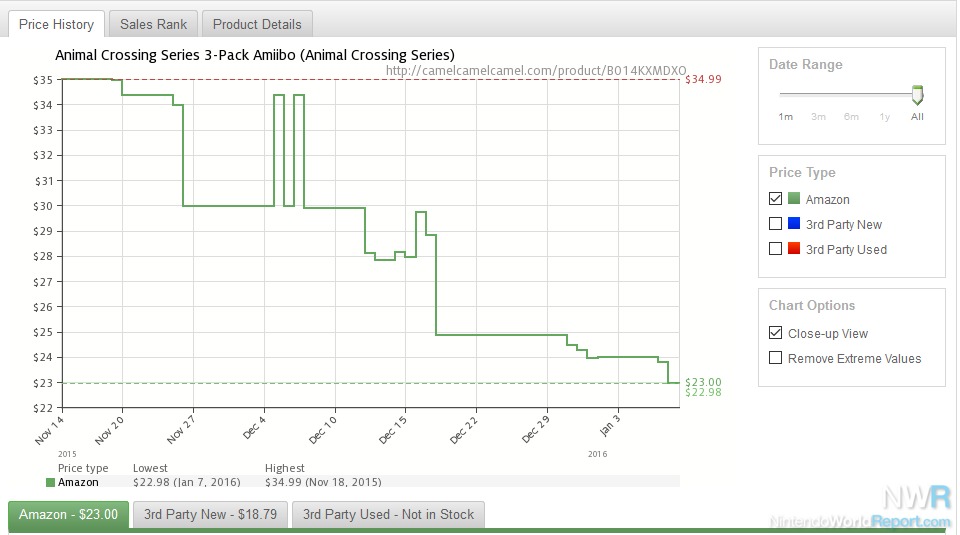 Even the 3-pack, or as it's more commonly known "KK and the Llamas" is down nearly 33% from its initial price. It was down to $30 on Black Friday and switched back and forth between MSRP and $30 until just before Christmas, when it hit $25 and has continued to fall.
Checking retail supply locally, shelves that were previously bare of Amiibo are now stocked to the brim with stock that just isn't moving. One EB Games (Canada) source admitted on Reddit that sales of the line were "like hot garbage" so far. As a result, they were basically limiting the second wave of Amiibo to preorders only on an allocation at the level of Lucas. When your heavily hyped line is on the same sales expectations as a character who hasn't had his original game release in North America, you know there's a problem.
Although we can't corroborate a further claim from the EB Games source that the line is going to get killed if wave two underperforms, the option has to be on the table for Nintendo at this point. Even Japan isn't biting: you can get the Japanese Cyrus figure for just slightly more than Tom Nook on Amazon as of press time. The last time Amiibo sold like this was the Super Mario series that was tied to Mario Party 10, which was supposed to have a second wave with Donkey Kong, Rosalina, and Wario. Clearly, that hasn't happened yet, and hopefully Nintendo has learned that tying Amiibo lines to board games is a bad move.
Retail imaging has already appeared for wave 3 of the Animal Crossing series, but we may not get that far. And it's hard to tell what's going to happen with exclusives – if any, as Lottie's exclusivity in Canada lasted about the length of a hockey tournament. Will retailers take a chance on grabbing an exclusive, in order to concentrate the 20 people who care about Tom's nephews into the store? Or do they pass because they can't get rid of Tom himself? We'll be watching with… mild… interest how this unfolds.