Bryan talks about what made him give Ocarina of Time another try.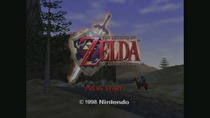 I had never beaten a Zelda game before until recently when I struck Ganon's tail one last time and beat the 1998 Nintendo 64 classic The Legend of Zelda: Ocarina of Time.
There are certain game series that I've just never gotten into, for whatever reason. Zelda is one of them. I've played Link to the Past, but never got past the first time you enter the Dark World. The furthest I got to Ocarina of Time previously was the Forest Temple. I bought Majora's Mask on the Wii Virtual Console, but never really played it. I bought Link's Awakening recently, but it's sitting in a drawer, ready to be played seriously one of these days. Same goes for Wind Waker.
So it's weird for me now that I took my time over the last week to play Ocarina of Time from start to finish. After watching the ending, all I could think about is how excited I was to try other games in the series. But I also questioned why, out of all the other chances to play it, this Virtual Console iteration was the one that grabbed me? I've tried so many times before to play this one, considered one of the greatest of all time, but I've failed. I had the Ocarina of Time/Master Quest disc for the GameCube, I had the Wii Virtual Console edition, and I even rented the N64 version a few times. What made this time work?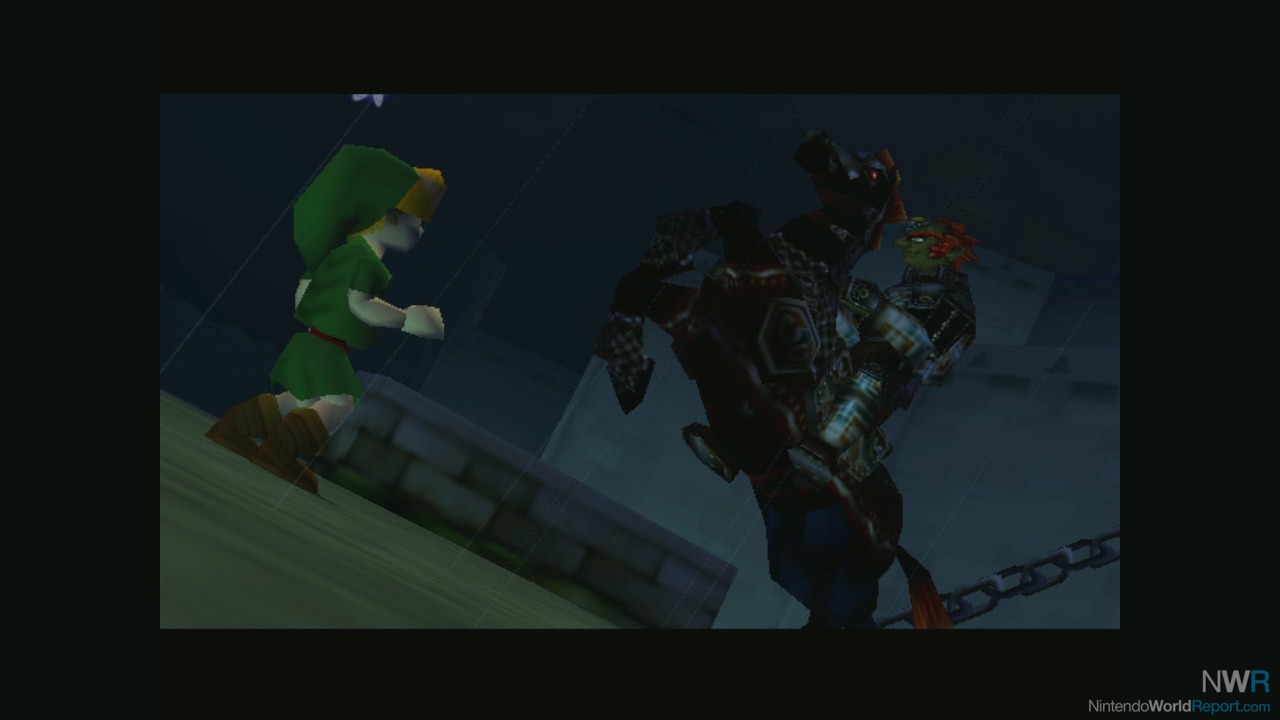 I would have to go back to all the times that I stopped playing, or why I had decided in my head not to continue. One of the things in particular that turned me off the first couple of times was how daunting the dungeons could be. I made my way fine past the first few dungeons the game throws at you before you travel forward in time, but once I got to the Forest Temple things started to become serious. I had also failed to collect many heart pieces by the time I got that far in the game, or get the items necessary to make the dungeons much easier. To say that I was constantly dying and getting frustrated would be an understatement. I hadn't learned how to play a Zelda game successfully, and that turned me off from the series for a good while.
What compelled me to go back and try one more time? Probably the prestige. Ocarina of Time is still considered one of the greatest games of all time. If you look at Metacritic, the game stands as the highest ever at 99%, a record that will remain for some time. Even our 2011 Ocarina of Time 3D review gave it a 9.5. How could I keep continuing to just ignore and never play a game that's been so well reviewed? It's not that I didn't like the game - I just never felt a compelling reason to continue. So I set it upon myself to beat the game, whether I liked it or not. If I didn't, at least I'd have an interesting story to write here. If I did, even better, as then I could judge the game by the sum of its parts.
The end result? Well, I didn't want to do a full review, as I thought that I would rather write an article on why I got into the game rather than how I felt about it as a whole. But if I were to give Ocarina of Time a score now that I've beaten it, I would give the game a 9.5. It's recognition as one of the best video games of all time is fully warranted now that I've completed it, and it will stand the test of time as a revolutionary video game that so many other games have emulated from since its release in 1998.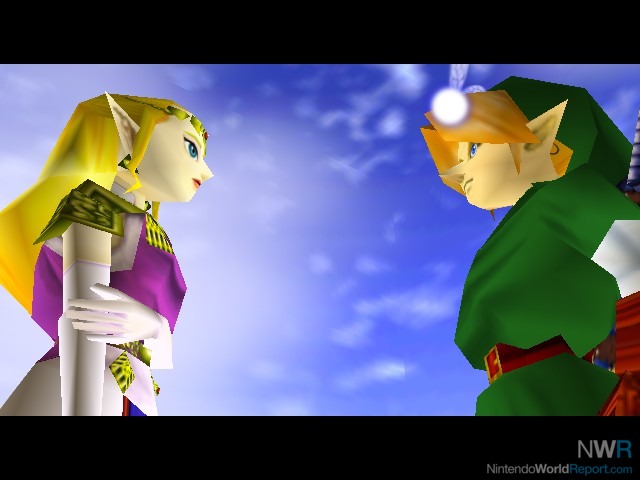 People will rag on me about this, but I'll say this: the Wii U Virtual Console release, complete with save states was also a big reason why I gave the game another try. That, along with a walkthrough, helped me tremendously. Obviously, those who played the game when it first came out in didn't have that luxury. But things like walkthroughs and save states helped me learn how to play a Zelda game the right way. It taught me how to get heart pieces, use weapons properly, solve seemingly impossible puzzles, and so much more. Yes, I had a helping hand in beating the game, but now that I've beaten it, I want to play more Zelda games. I may be late to the party when it comes to the series, but hey, better late than never!
Ocarina of Time is an incredible video game that every person needs to play. Whether you play it like I did, or you go about it with zero help, it's a game that you'll play now and instantly get why other games are designed the way they are. The graphics are a bit dated, sure, but other than that this feels like a modern video game but released in 1998. It's truly amazing just how revolutionary Ocarina of Time is. And now that I've played it, I understand why it's considered one of the best video games of all time. Zelda is a series that I've been trying to get into for ages, and through the Wii U Virtual Console release of Ocarina of Time, it finally helped me gain an appreciation for the series.