Andy takes a look at Leaptrade, a new game trading service.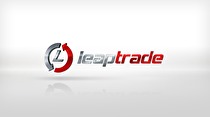 Everyone's done it: you take your copy of that Madden game from 2 years back over to GameStop or hoping to knock $10 off the cost of the more recent edition, only to find out that they're willing to give you, at most, $0.50. How can this game really be worth so little? Well, the obvious answer is that GameStop doesn't exist to give you a good trade value; they exist to make a profit by taking your fifty-cent copy of Madden and selling it back to the customer for $10.
Trading sites have existed for a long time now in an attempt to cut out the middle-man. If everyone buys and sells within the same economy, then a game that's worth $10 results in an exchange of that money from the buyer to the seller. No one is taking a cut and trying to make a profit. For years, I used a site called Goozex which was the most well known trading site from about 2007 through 2012. The site doesn't exist anymore, but when it did I probably traded about 75 games through the service it provided. I would get a new game for around $50, beat it in a few weeks, and turn around and trade it to someone else in exchange for $45-$50. It was a nice cycle which let you effectively rent games without worrying about returning them.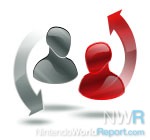 I was contacted by a newer trading site, Leaptrade, and asked to give their site a whirl. They were kind enough to hook me up with some trade credit to do so, but I didn't feel like I would be able to properly evaluate the site without trading out my own games as well. I hopped over to the website and listed 5 games for trade: Super Smash Bros. Brawl for Wii, New Super Mario Bros U for Wii U, Dishonored for PS3, The Legend of Zelda: Phantom Hourglass for Nintendo DS, and Skyrim for PS3.
For those of you unfamiliar with these types of services, here is a rundown:
You list games for trade that you're willing to part with. The site lists a monetary value for each.
If there is demand for that game which outpaces supply, you will immediately be matched with a buyer, in the order they requested the game. There's a queue for both buying and selling: if the game you're trading away is in higher supply than demand, then you will be placed in a selling queue.
You ship off the game. Shipping costs about $3.50, and Leaptrade provides you a label.
Once the buyer receives the game, and has confirmed it's arrival, you get your trade credit in your account.
You look for games that you want to buy; either ones that are available, or ones that have a queue. Add them to your "Requests" list.
Once a game on your requests list is available, you are matched with a seller, who then ships you the game free of cost to you.
The process is almost identical to the formula established by earlier sites like Goozex, and works really well… if you have an active user base. Therein lies the problem with Leaptrade. Although the site functions well and the idea is good, Leaptrade needs more active users before it will be a one-stop trading service.
While I was able to find buyers for the games I was interested in trading away (costing me about $18 in shipping and the possession of all five of my games), I found it difficult to find games to buy that were available. Even games that I thought were available were only being sold by inactive users; which is to say that when I was matched with a seller, the seller never confirmed the trade and after 24 hours, the trade timed out and I was matched with a new seller if one was available. For some games, this repeated for an entire week until all of the potential sellers for the game I was looking for (Far Cry 4 for Xbox 360) had been cycled through. I did eventually get Far Cry 4, but not after completely giving up on it at least once.
All in all, I had about a 40% success rate in getting the games I wanted which were marked as available actually matched and confirmed. Leaptrade is addressing this by only allowing users to time out twice before putting all of their available games on hold; this doesn't increase the amount of active users, but it does help remove "false positives" from the list of available games.
From a Nintendo fan's perspective, especially, it's hard to recommend Leaptrade right now without a giant caveat; don't expect much of a selection… yet. You will easily be able to trade your games away to prospective buyers, but the selection of Nintendo games that are available to spend your trade credit on is slim. At the time of this writing, there are 6 Wii U games available: Wii Fit U, Call of Duty: Ghosts, NBA 2K13, Sing Party, Nintendo Land, and Skylanders Giants. In addition, the 3DS selection is paltry, topping out at around 11 games without a single must-have title in the lineup. There are far more DS, Wii, and GameCube games however. I recently was matched up for X-Men Legends and X-Men Legends II, as well as Ultimate Spider-Man.
I added myself to the requests lists for newer, more popular games like Hyrule Warriors (9th in line), Kirby and the Rainbow Curse (4th in line) and Kirby: Triple Deluxe (3rd in line). I've seen those queue positions change slightly in the two weeks since I added myself, but I'm not holding my breath. It'll probably be months before I'm at the top of the queue for these games.
So do I recommend Leaptrade? Yes, I think it's a site with a lot of potential. If you're looking for a way to trade out some unwanted games and you're not super picky with regards to what you get in return, then I think you'll find something available. Also, the site staff is very transparent with their efforts to improve the service, and responsive in the forums. The community is friendly, and will help you figure out how to make the best of your trades.
In my three weeks with Leaptrade, I've traded away the following games for the following prices in Trade Credit:
Super Smash Bros. Brawl (Wii) - $22.50
Dishonored (PS3) - $5
New Super Mario Bros. U (Wii U) - $40
Legend of Zelda: Phantom Hourglass (DS) - $27.50
Skyrim (PS3) - $10
I've received the following games:
Resident Evil: Umbrella Chronicles (Wii) - $7.50
Assassin's Creed III (Wii U; disc only) - $10
The Wolf Among Us (Xbox 360) - $12.50
Disney Universe (Wii) - $7.50
Halo: Anniversary Edition (Xbox 360) - $12.50
Far Cry 4 (Xbox 360) - $37.50
Grand Theft Auto V (Xbox 360) - $27.50
I also have three GameCube games on the way: X-Men Legends, X-Men Legends II, and Ultimate Spider-Man, all of which were $5 to $10.
Finally, here are all of the games that are currently not available that I signed up to be in line for:
Kirby and the Rainbow Curse (Wii U) - $35
Hyrule Warriors (Wii U) - $47.50
Kirby Triple Deluxe (3DS) - $27.50
New Super Mario Bros U + New Super Luigi U (Wii U) - $40
Trauma Team (Wii) - $10
Pandora's Tower (Wii) - $22.50
Castlevania Lords of Shadow: Mirror of Fate (3DS) - $15
Bayonetta 2 (Wii U) - $45
Batman Arkham Origins (Wii U) - $15
Castlevania: Dawn of Sorrow (DS) - $17.50
Monster Hunter 4 Ultimate (3DS) - $37.50
Doom 3: BFG Edition (Xbox 360) - $15
Halo 3: ODST (Xbox 360) - $5
So as you can see, there are a lot of games for which there simply isn't enough supply. This is the kind of problem that can be fixed if Leaptrade can get the word out, and more people (specifically, Nintendo fans) start using the site. They're currently running some contests for folks who help expand the trading base, but really it's a hard problem to solve. You need something for these fans to buy if they're going to bother trading stuff in. For now, I would recommend that you look and see what's available and be cautioned that even if something is available, it may be the case where the seller has long forgotten they offered to trade the game and won't respond. Either way, I think the foundation is solid for a very positive user experience if the active trading population can be expanded.