Those for and against GamerGate have created a tumultuous environment that encourages antagonism. It needs to stop.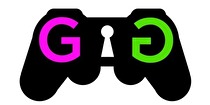 My 2-year-old daughter is lying on her stomach, feet kicking gently back and forth in the air, watching Mario Kart 8 replays on the Wii U GamePad. Each time Mario drives over a ramp and deploys his glider, she excitedly yells "Mario fly!" and juts her hand out into the air. As she narrates Mario's race, I'm reading about the most recent death threat levied against Anita Sarkeesian; an elaborate and ghastly plan that warns of revenge against feminists for "ruining" the anonymous writer's life, complete with a description of the variety of weapons to be utilized and the promise of writing a manifesto in her blood.
The replay ends, and my daughter brings me the GamePad. "More?" she asks, pointing to the screen. "You want to watch Mario race again?" "Yeah!" she exclaims, before lying down on her stomach once more. I always think about my daughter when I read about a heinous threat made against a woman that is outspoken about video games, but this was the first time where I consciously wondered about her safety.
"Why don't we watch Mickey instead?" I offer. "Mickey!" she yells, before sitting up and turning to the TV. I feel sick.
***
The past couple of months have been filled with vitriol, and if it were not for starting a new job and the birth of my son, I think I would have let the events surrounding GamerGate engulf me. I've been lucky in that regard; writing and podcasting about games is something I do on the side, and while I thoroughly enjoy video games, I don't identify myself as a "gamer." So, I've mostly fallen outside the professional vs. the player dichotomy. Because of this, I haven't really felt motivated to speak publicly about the movement, save for a few sporadic tweets. When I do begin to feel overwhelmed by all the negativity, I can simply move along to something not related to games.
The egregious attacks on women, though, have been inescapable and infuriating. I don't believe that every person who supports GamerGate condones these threats against women, and I do believe that most members of the movement truly want to see more transparency in games journalism. But it should be clear to everyone that hateful and angry people, minority or not, have latched onto GamerGate and used it to target women.
The combative, us-against-them nature of GamerGate (on both sides) has created an environment that is ripe for this behavior. When we begin to see people with different views as the enemy, we more easily accept the mistreatment of them. I've seen it across the board, with short-sighted and venomous insults hurled back and forth in endless 140-character rants. People who fundamentally want the same thing – to enjoy video games – seem to truly hate each other. So, when a death threat is made against someone on the "other side," we shrug and think "they probably faked it" or, the much worse alternative, "they deserved it."
That's where we're at, believing that someone fabricates or deserves threats for, ultimately, thinking about video games in a different way than us. It reminds me of a lyric from "Dear Coach's Corner" by Propagandhi:
But I guess it comes down to what kind of world you want to live in, and if diversity is disagreement, and disagreement is treason, well don't be surprised if we find ourselves reaping a strange and bitter fruit…
But I think we can change that attitude, and I saw glimpses of it earlier this week after Polygon published their Bayonetta 2 review, in which the overtly sexual depiction of the heroine was viewed as distracting and unnecessary. Initially, this caused the rapid sharing of the review, with people completely dismissing it and issuing angry or sarcastic tweets, as expected. But the following day, our own Guillaume Veillette led a calm, welcoming discussion, where a variety of opinions – including if/how Bayonetta's sexuality empowers her and how that should impact a review – were shared freely and without consequence. It was a brief and comforting moment in an otherwise tumultuous time.
We need more conversations like these, coupled with the realization that disagreement isn't an attack on you personally. The Polygon review doesn't make you wrong for enjoying Bayonetta 2, just as the belief that games journalism can be improved doesn't invalidate current practices or work. Progress comes from discussion. Dismissing other opinions entirely stunts possible growth and encourages the abuse that Sarkeesian and others deal with regularly.
***
I won't tell you how to feel about the content of video games or their coverage. All I ask is that you allow others to express their own opinions without persecution. I have to believe that things as they are now can and will deescalate. I have to believe that the little pangs of guilt I feel when my daughter names the characters she recognizes on the back of the Super Smash Bros. for 3DS box or brings me the PS4 controller and asks to watch "hock" (NHL15) can and will go away. Because I can't accept that I'm guiding her towards a hobby that will ultimately bring her harm.
I hope and ask that you help me.