The RPG modes from the Game Boy games are gone as a focus on online play is now par for the course in the 3DS iterations.
After playing a lot of Mario Golf: World Tour, I kind of understand what Nintendo and Camelot were trying to do with Mario Tennis Open, a game that nailed the tennis gameplay but felt insubstantial. While past portable Mario sports games were focused on delivering a superlative single-player experience, which is likely where those RPGs came out of, these two new iterations are more focused on using single-player as a means to get to multiplayer. It's an interesting concept that I believe failed in Mario Tennis Open, but, even with my misgivings about the single-player Castle Club mode in World Tour, is a resounding success in the latest Camelot-made Mario sports game.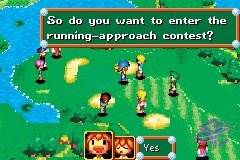 The RPG modes in Mario Golf and Mario Tennis on Game Boy Color and Game Boy Advance are somewhat weird, mixing Camelot's penchant for being overly wordy with an interesting level-up system that helped you build and customize your budding sports star any way you'd like. After revisiting the Game Boy Color games on 3DS Virtual Console recently, I'm not as charmed by those RPG modes as I was before. You can blame the fact that they are on an old handheld system, but I also find that the RPG's story gets in the way of the fun gameplay. When I play a sports game, I want to do things related to the game itself, whether it's actually playing the sport or making strategic moves to improve my player or team's chances. I think that the GBA iterations improved upon the RPG modes in the GBC ones, but even still, they get in the way of the sport.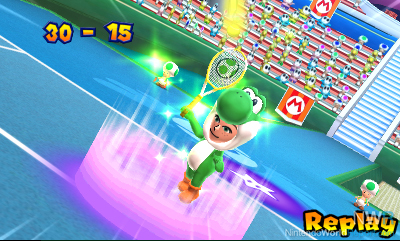 Mario Tennis Open tried to build a pseudo-RPG adventure around your own Mii character. Much like the RPG modes, you can customize your character however you like, but instead of leveling up, you just get new gear and costumes that you can use to tailor your Mii to your liking. The lack of leveling up sometimes makes it seem like you're running in place as you unlock items that are mostly cosmetic. Still, to me, Mario Tennis Open was fun, even if the basic gameplay hook involved unlocking things in the Challenges that would make you better in the Tournaments, requiring you to bounce between modes. That was all meant to drive you online, but my online experiences in Mario Tennis Open were filled with lag.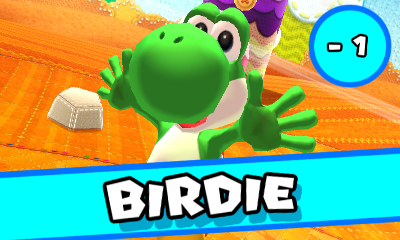 That idea of bouncing between modes is likely familiar to people playing Mario Golf: World Tour right now, as that is based on three primary game modes: Castle Club, Challenges, and Online Tournaments. The online part is even more fractured, as it is split into Communities, Mario Open/Private Tournaments, and Castle Club Tournaments. The interface for World Tour is borderline incomprehensible at times, but the bulk of the gameplay is meant to be online. That's likely why Castle Club seems to end abruptly halfway through. The idea is that you're supposed to take your talents to the world stage for the seven courses that you don't compete in, as well as accomplishing what amounts to Challenges and mini-games. The Challenges are the in-depth evolution of the mini-games from Mario Tennis Open, and if you don't know what a Moon Coin is, keep trying to get those Star Coins, because the Challenges go deeper than you think.
Still, like Mario Tennis Open, the single-player portion of World Tour is guiding you to play online. It might not have an in-depth RPG like the past portable Mario sports games, but World Tour does it one better. By giving you easy tools to compete against friends and strangers in a variety of ways, this whimsical golf game establishes itself as something that can extend to dozens and dozens of hours.
Do you think World Tour is a success? Let us know in the comments below.