Just what will Nintendo show at the big event? Here's some good 'ol speculation.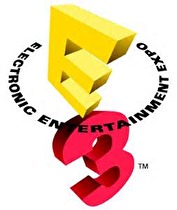 Nintendo's E3 presentation will be bright and early on June 10th. Like last year, Nintendo has opted to do a presentation via the Internet as opposed to a press conference in Los Angeles. This has disappointed some people, including myself, but this isn't what this article is about. I'm ready to do some speculation. With less than a month to go, lets get down to the nitty-gritty.
A Wii U redesign? That's possible, but I'm not sure if it's needed. I was thinking that they could release a version without the GamePad, but with the recent announcement of Nintendo developing games that will use toys with NFC, I guess that idea is out of the picture. However, I can still see them creating a new version of the Wii U and maybe changing the name. I think most casual gamers either still don't know about the Wii U, or know about it but are confused by how it's different than a standard Wii. So giving the Wii U a new name might be beneficial in the long run. It's a long shot, but if they go with a redesign there is a possibility we might see something like this.
Price cut? They just did one with this current model last fall, so no. If Nintendo does a new design, then I can see a newer version of the Wii U go for cheaper. I don't think Nintendo liked the idea of cutting the Wii U's price so early in its lifespan, so cutting it again just a few months later seems inconceivable. Stranger things have happened though!
And now...the games.
Shin Megami Tensei x Fire Emblem, Hyrule Warriors, and Yarn Yoshi were all shown off, or discussed, last year. Little has been seen from them since aside from Hyrule Warriors, which has been confirmed for a release this summer in Japan. I definitely expect to see footage of Hyrule Warriors at E3. It seems like a given considering it's so close release. I also expect at least something from the other two titles. Given that a new Yoshi title just came out a couple of months ago, I could see Yarn Yoshi not making it out until next year.
On the 3DS front, there's not much to speculate on as there's really nothing announced for the fall yet. However, that's what E3 is for so I'm sure we'll see tons of 3DS news at the event. There is one game that was just announced over the past week that's making its way to systems this November and that's the recently announced Pokemon: Omega Ruby and Alpha Sapphire titles. I'm expecting footage, for sure, and maybe a specific release date. I am, however, leaning towards no on that one. If they don't have a release date in May, I wouldn't expect one in June. September, however, seems to be a given.
Continuing on the release date route, Smash Brothers for 3DS is scheduled to come out this summer. Considering June is a summer month, we should expect a release date at E3. If I had to make a guess, I'd probably say August. I don't expect the Wii U version to get a release date, however. If they're shooting for winter, I would assume they will announce a date in the fall.
The next game in the Legend of Zelda franchise will most likely be shown at E3 as well. I don't think Nintendo has confirmed it for sure, but its known that another title is in development. As for what kind of footage we'll see, who knows! Whether it winds up being Toon Link, regular Link, or maybe even a new Link, I'll be tuning in to see what's next for the Hyrulian warrior (aside from a hack and slash romp).
It's also been announced recently that there's a new Mario game in development. I enjoyed Super Mario 3D World immensely, but it borrowed heavily from the 3DS title Super Mario 3D Land. Maybe this will be Mario's latest big platforming adventure? The last time a genuinely brand new Mario platformer, in the vein of Mario 64, on consoles was in 2007. Perhaps we'll see what new adventure Mario embarks next in just a few weeks time.
Retro Studios is also working on another game. Knee jerk reaction is Metroid, as that series hasn't been touched upon in years, but it could be anything. Retro has really evolved over the years going from, "that company that makes the Metroid Prime series", to a full-blown Nintendo developer creating stupendous titles such as the Donkey Kong Returns series, as well as helping with Mario Kart 7. There are a myriad of games Retro Studios could be working on. However in the end there might just be one game, and who knows what that game will be until it's revealed.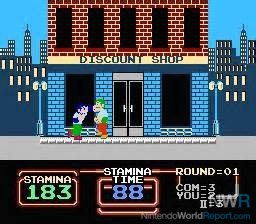 Finally, let's just full out throw some of my own probabilities. Starfox? Possible, but 'm leaning towards no. F-Zero? Seems pretty unlikely, especially with Mario Kart 8 coming out soon. Wario? I can see a new 3DS game, maybe. Golden Sun? A new 3DS adventure could be in the pipeline, so let's go with that. Kid Icarus? With Project Sora being shuttered I think Pit is going to be dormant for a while. Mother? Doesn't seem to be possible at this point. Urban Champion? Absolutely. In the end, one can speculate all day and even throw out a bunch of random guesses, but the truth of the matter is we won't know what Nintendo will show until it's time to go live. Nintendo is going to be in the spotlight on June 10, and they should deliver a presentation that will lift spirits up in regards to the Wii U and continue to show support the 3DS as it trucks on. What do you think Nintendo will show at E3. Do you think some of my predictions are just plain ludicrous? Let me know in the talkback below!